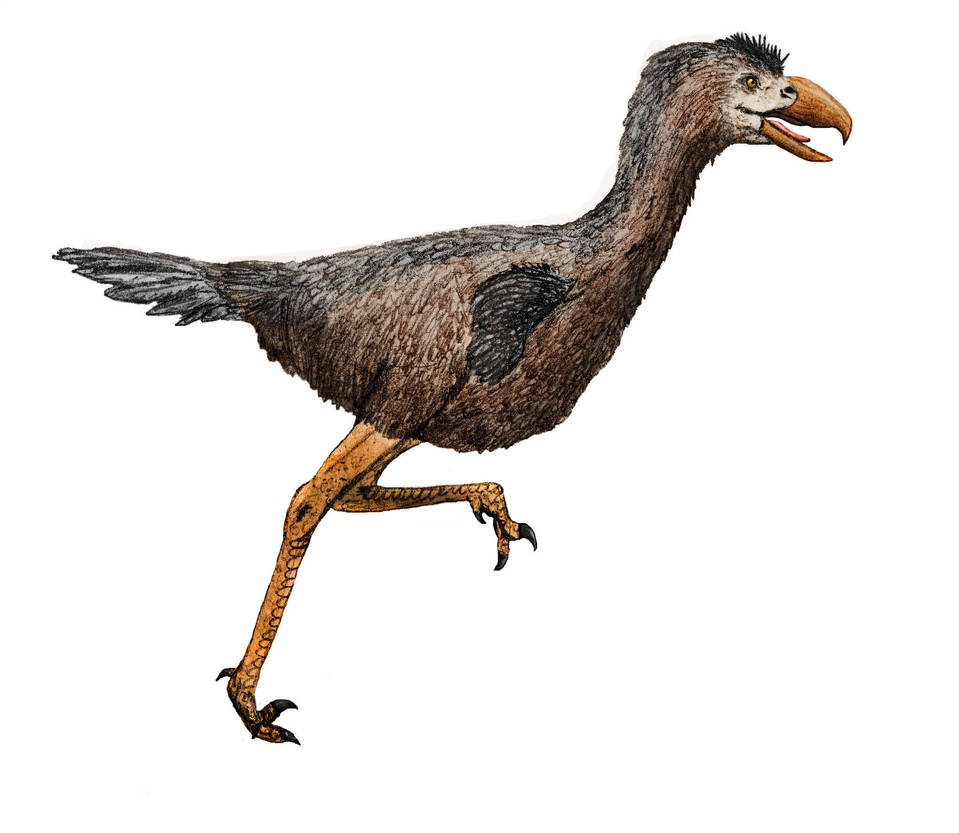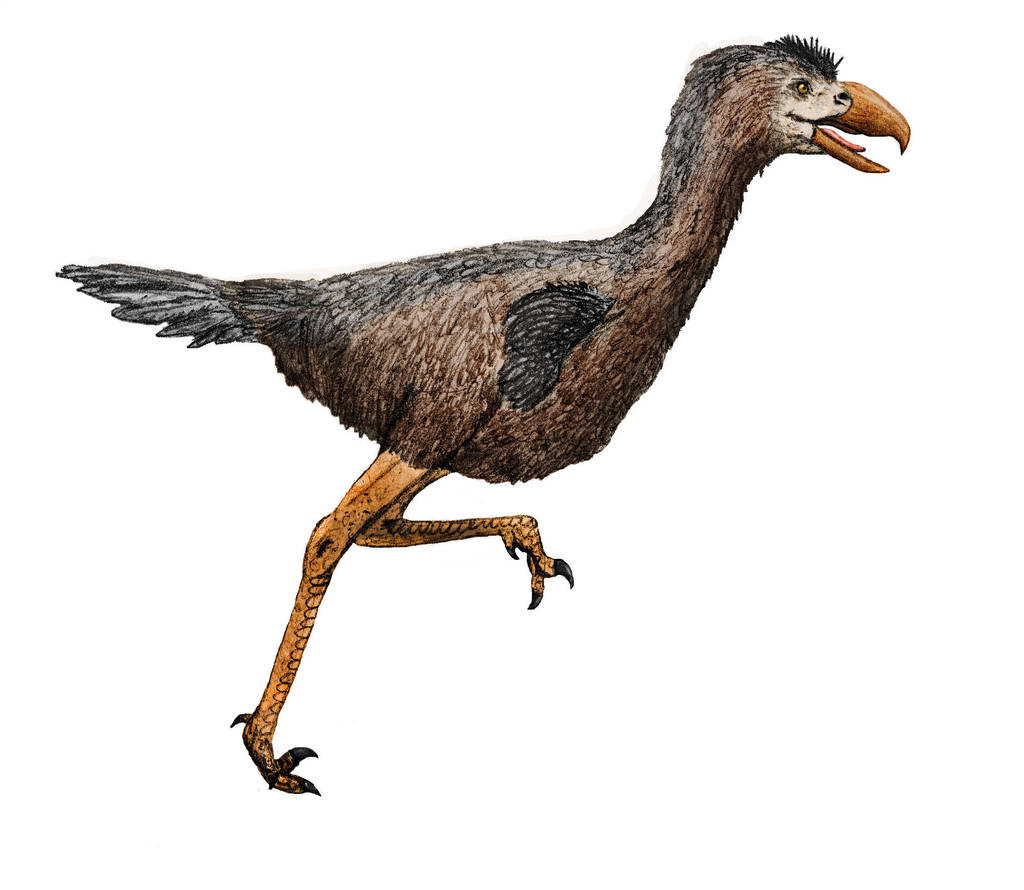 Llallawavis scagliai
, a recently published "terror bird" (Phorusrhacidae), known from a virtually complete skeleton:
www.boards.ie/vbulletin/showth…
that includes even remains of the trachea and the inner ear bones. This species, of only 1.2 meter tall and about 18 kg in weight, is between the latest terror birds known*, being from the Pliocene (3 million years ago) of the Buenos Aires Province, Argentina.
*Apart of
Titanis
that reached the Early Pleistocene, exists some fragmentary remains of the Late Pleistocene of Uruguay, but its identity as terror bird is considered as dubious.
--------------------------------
Llallawavis scagliai
, un "ave del terror" (Phorusrhacidae) dada a conocer recientemente, es conocida de un esqueleto virtualmente completo:
www.boards.ie/vbulletin/showth…
que incluye hasta restos de la tráquea y de los huesos del oído. Esta especie, de solo 1.2 metros de alto y unos 18 kg de peso, se encuentra entre las últimas aves del terror conocidas*, datando del Plioceno (hace 3 millones de años) de la provincia de Buenos Aires, Argentina.
*Aparte de
Titanis
que alcanza el Pleistoceno inferior, existen algunos restos fragmentarios del Pleistoceno superior de Uruguay, pero su identidad como aves del terror se considera dudosa.
References/Referencias
Journal of Vertebrate Paleontology
(is free access!)
**Note: This image is also in WikiCommons, under the license CreativeCommons 3.0, that allows a free use.