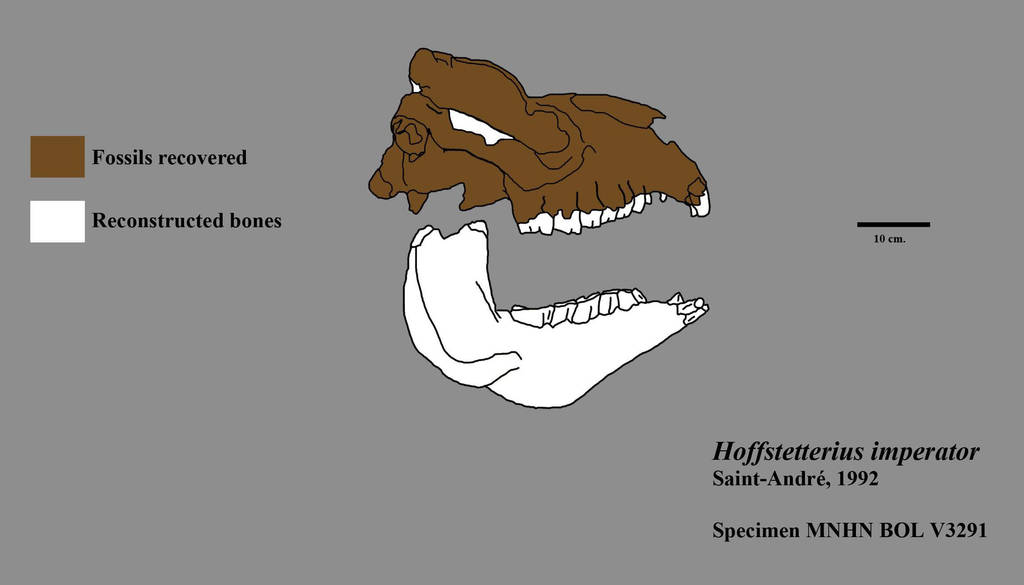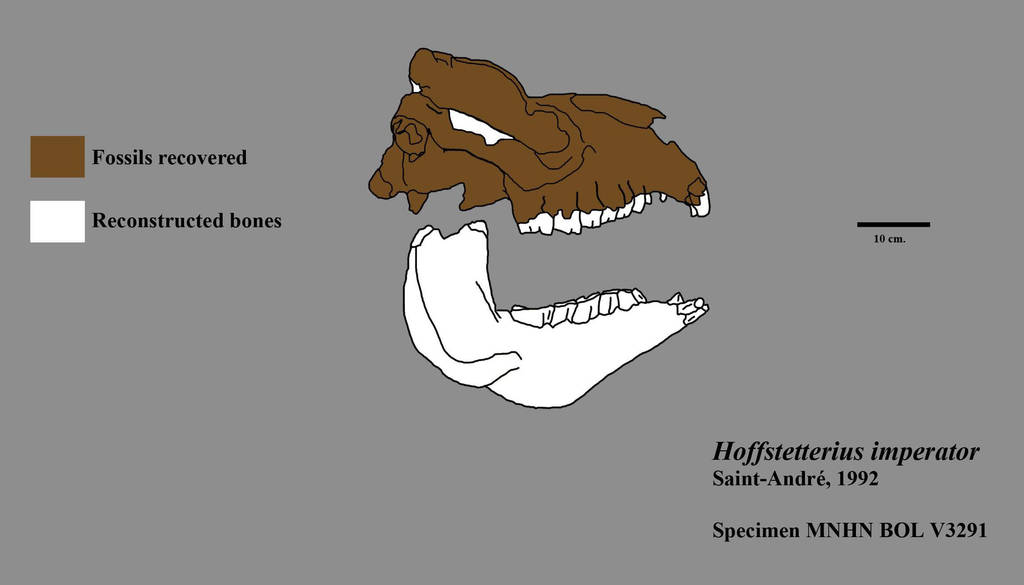 Skull of a juvenile specimen of the Bolivian toxodontid Hoffstetterius imperator.
--------------------------
Cráneo de un ejemplar juvenil del toxodóntido boliviano Hoffstetterius imperator.

The toxodontids are such curious creatures, don't you agree?
A large, mammalian herbivore with no close ties to any extant one...
Reply

Very curious, indeed, and by far the most succesful between the South American ungulates. Although about the ties, you have heard that they are related to perissodactyls?
Reply