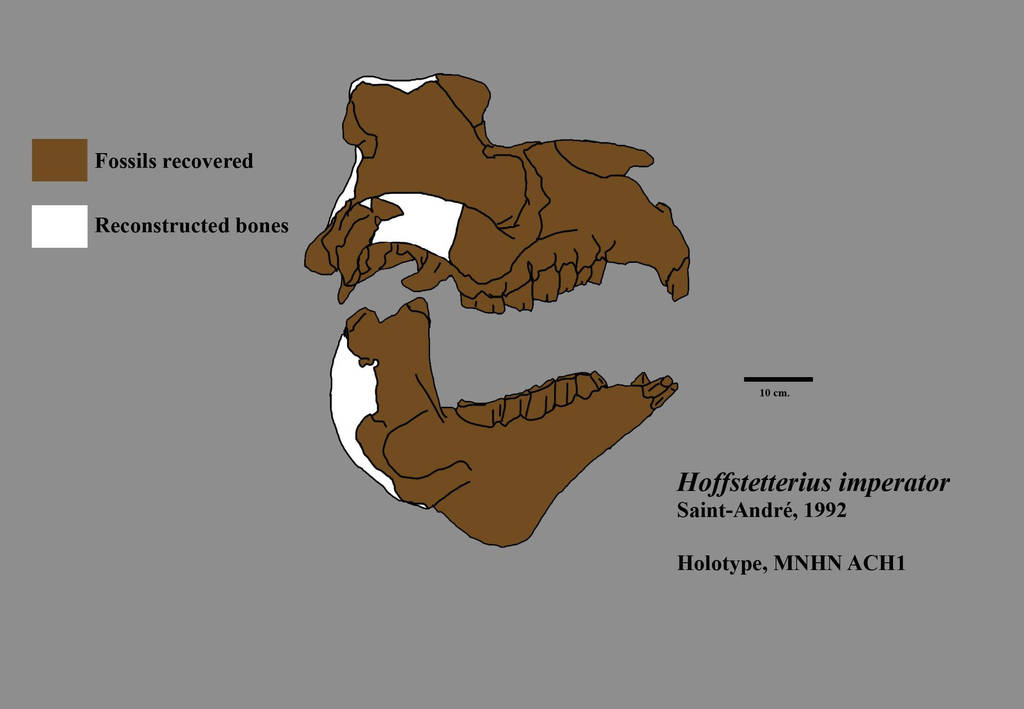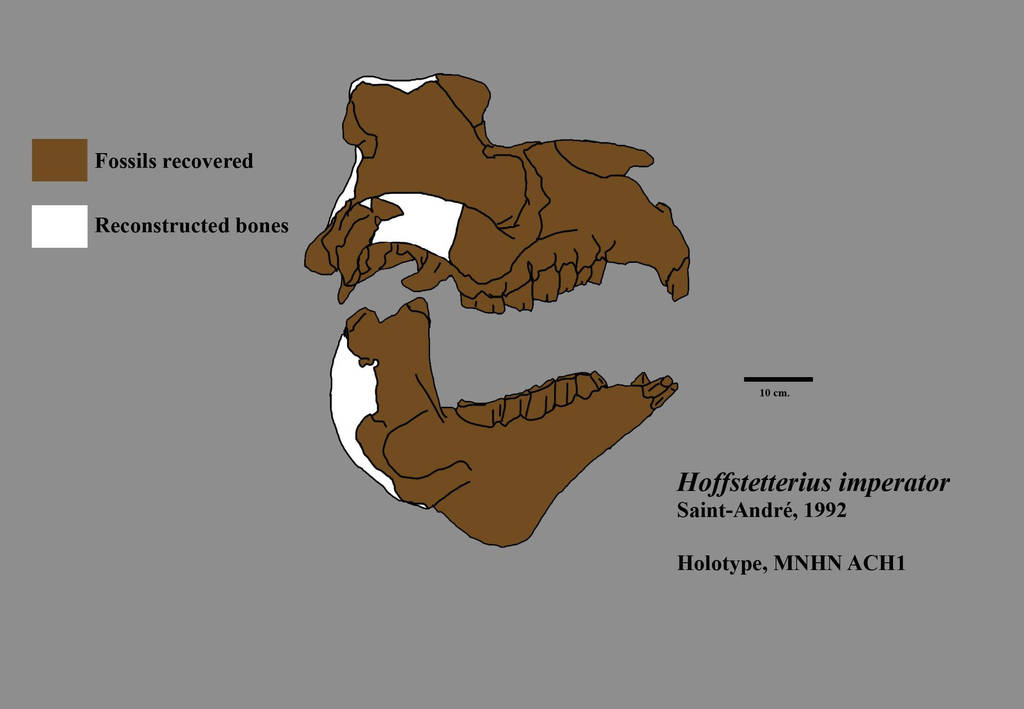 Skull of an adult specimen of the Bolivian toxodontid Hoffstetterius imperator.
----------------------------------------------
Cráneo del ejemplar adulto del toxodóntido boliviano Hoffstetterius imperator.

¿Siempre se mantiene la idea de que tuvieran cuerno? Recuerdo que alguien menciono algo en un grupo que posteaste pero ya no pude encontrarlo. Por cierto desde hace tiempo he hecho bosquejos de este animal en base a estos dibujos pero no he podido subirlos, hay algo bastante raro con este animal y en turno su cara termina recordándome a un megaterio...
Reply

La mandíbula se parece mucho a un megaterio o eremoterio, jeje. Si, es rarísimo, yo juraría que su cráneo tiene la morfología más extrema entre todos los toxodontes. Bueno, que si tenía cuerno... solo los dos textos hechos por su autor se refieren al análisis del cráneo y son de los 90s, sinceramente ignoro si ha habido algún nuevo examen; yo diría que de momento la idea del cuerno sigue siendo razonable, lo que si creo es que tal vez el cuerno debería ir más bajo... bajo la cresta y por sobre los ojos hay una depresión en la que podría ir esa estructura. A propósito, ¿dispones de los artículos? puedo pasártelos si los necesitas.
Reply

That looks like one odd beast.
Reply