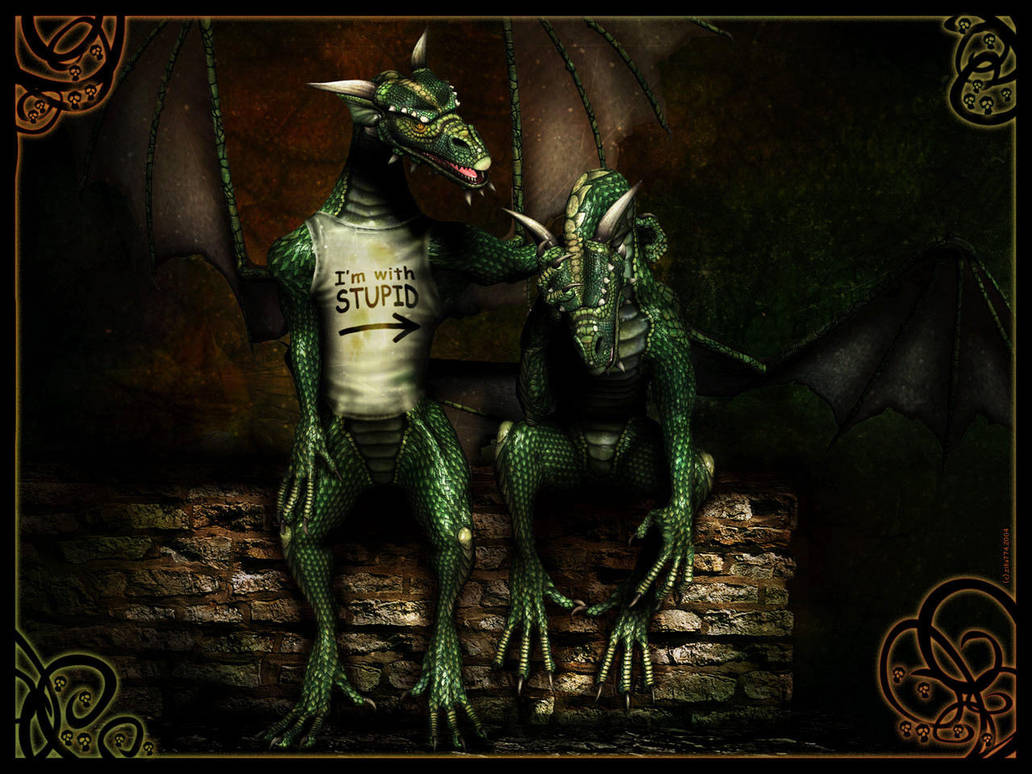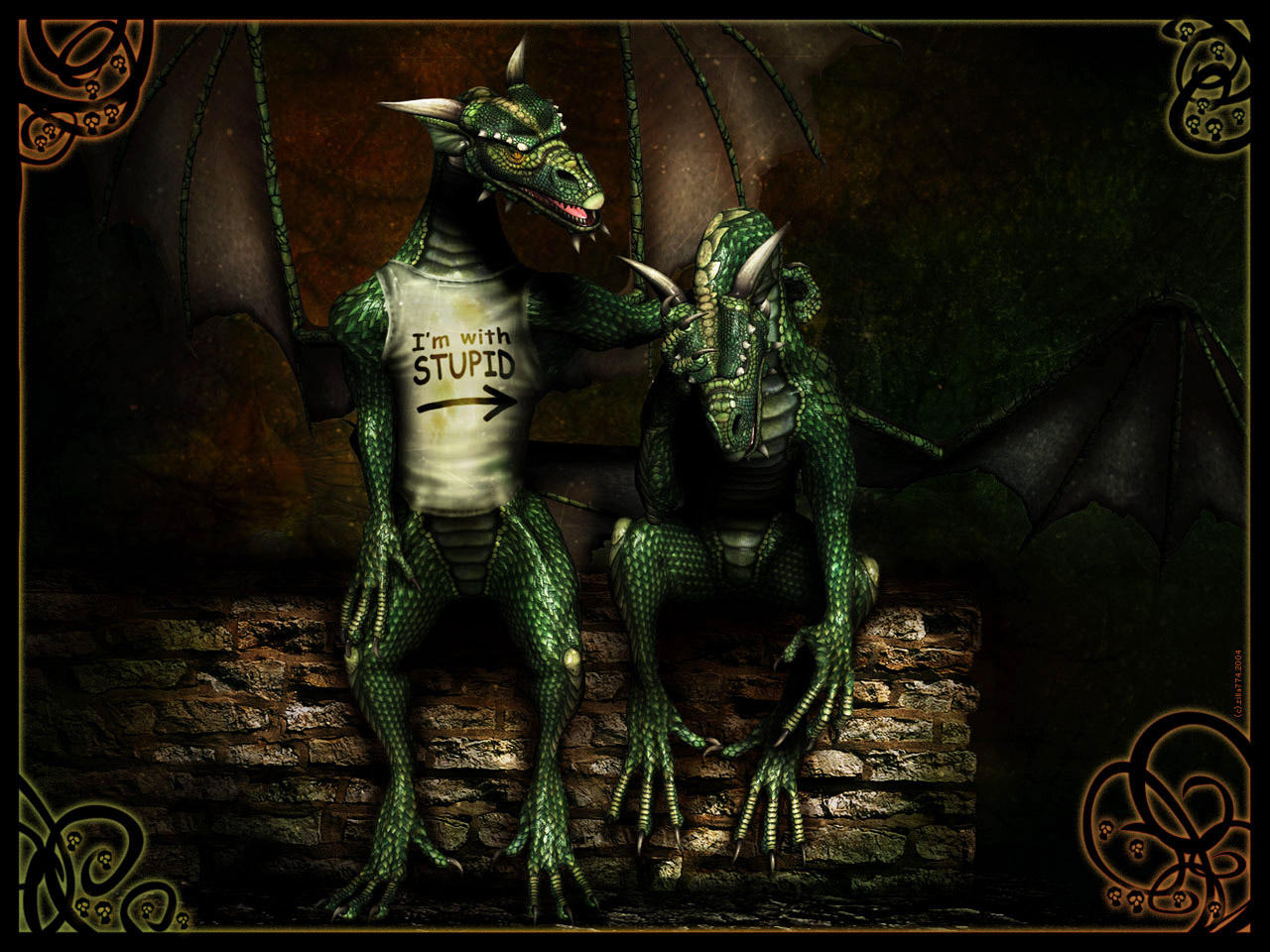 Watch
I imagine that even Dragons get dumped by their girlfriends and need the friendly advice of a Dragon chum. This is one such moment. Although I would imagine that the one on the right is wishing the other one would s.t.f.u right about now
last in the series of 'Stupid Poses for Dragons(tm)' from me, mainly cos I've run out of ideas and u lot are prolly bored stiff of them.
One poser render. a couple of hours Photoshop, inc. making the t-shirt from scratch (it kinda works if u squint)
hope u enjoyed the series

Z.