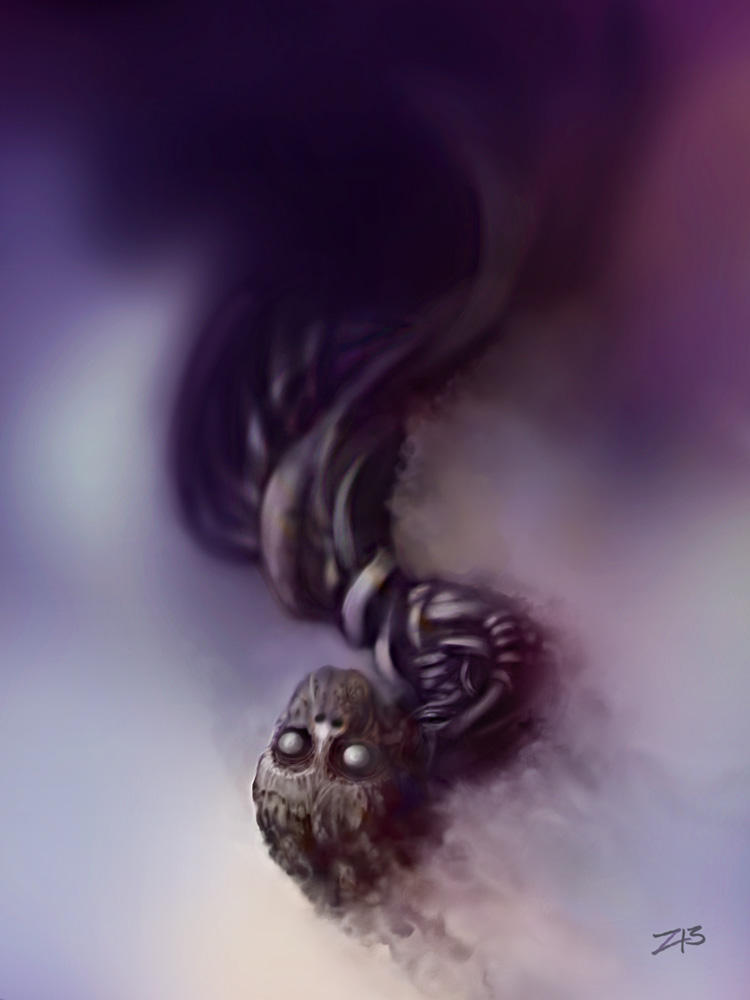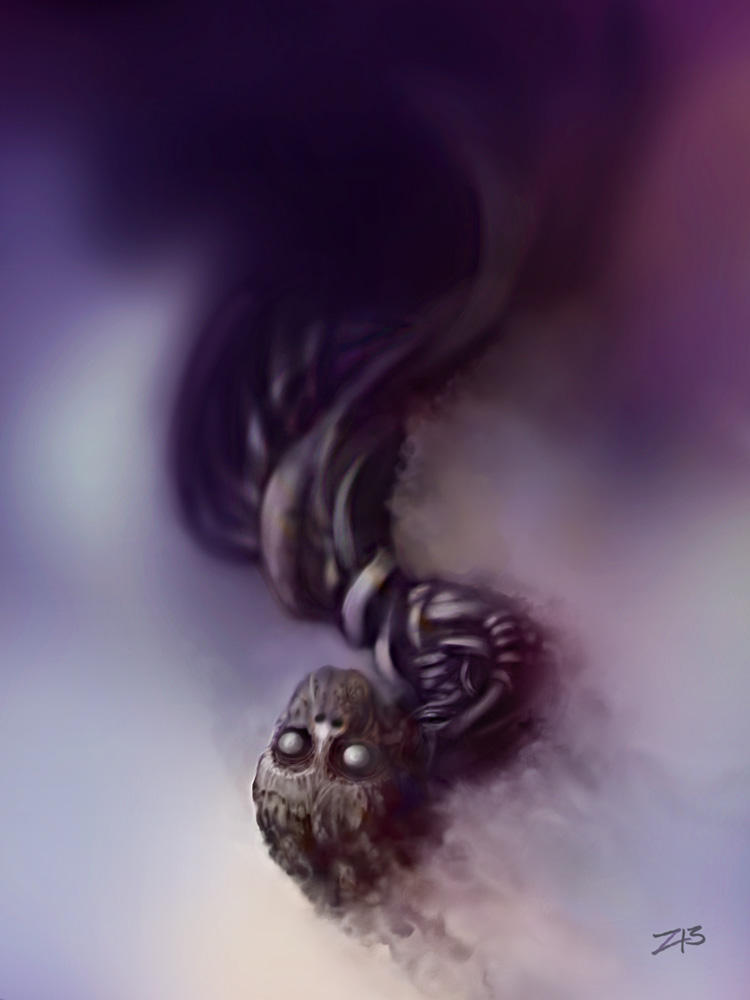 Writing critiques to Your works is very demanding and time consuming. This is because looking for a few seconds at the images You draw is not enough to write even a single sentence. To say anything about them, one always has to ask himself: 'What do I see here besides a drawing which is very good technically and easily catches the eye?' Finding the answer to this question takes a lot of more time than a minute or two.
I am sure that every single human sees in Your works different things, messages...
In fact, this is the best thing about Your art. It can be interpreted in many different ways.

This picture here reminds me of some negatives I saw, where some strange 'things' were visible. Sometimes when we take pictures and later look at them, we see that on some images there are blurred parts or shades... some of them may have human-like shapes... and then we begin to think what's really there...
Of course most of the times, it's only our imagination that 'adds life' to these shades but... is it always like that?
Maybe if one took a closer look at the negative, he would really notice someone or something there, which was not present at the place physically...

I like the way You've shown how this little being is taking shape. The colours weave and it emerges from them. It has empty eyes so it can not see, has no mouth so is unable to utter a sound to make us notice it's there... but it really is.
The Artist thought this was FAIR
2 out of 2 deviants thought this was fair.