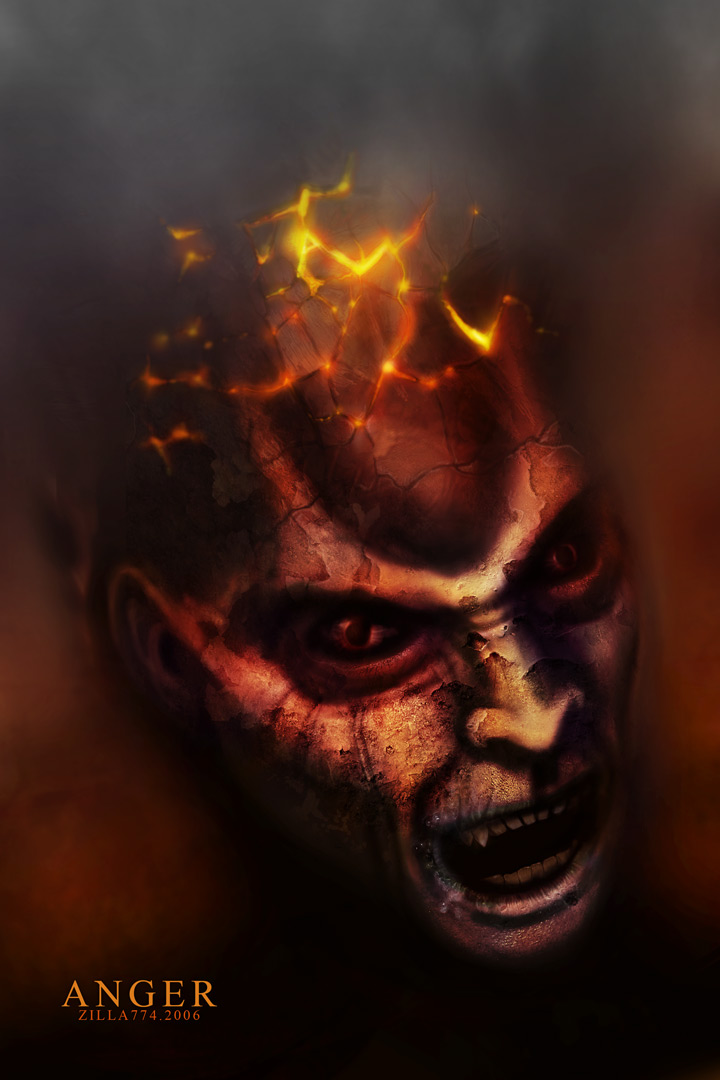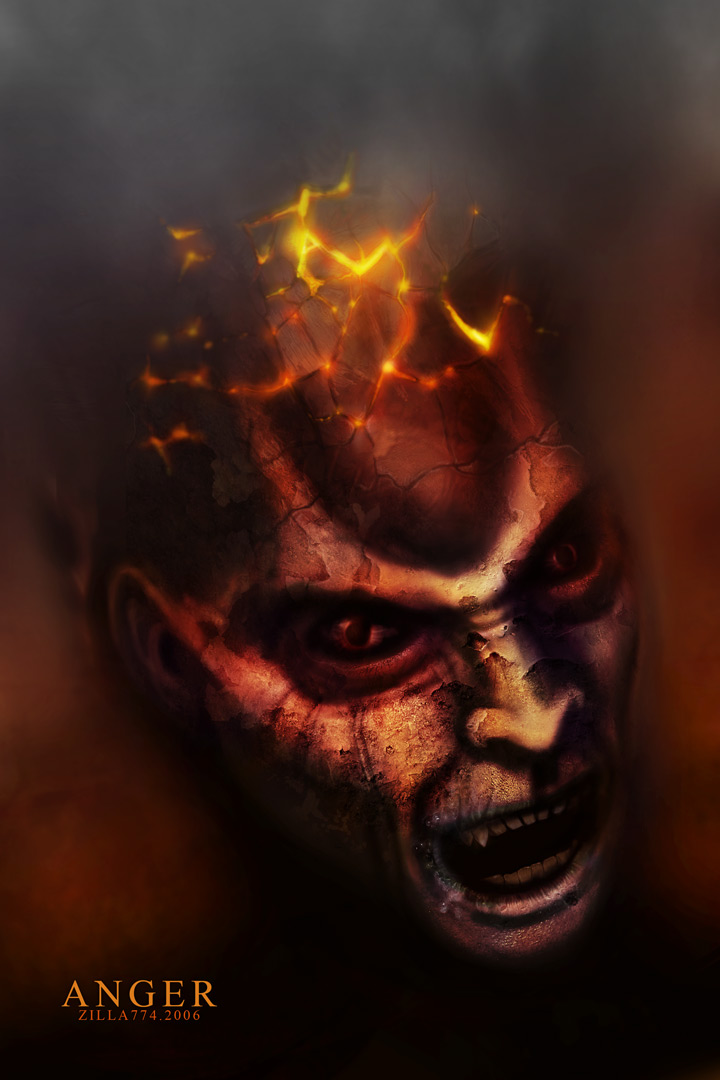 the fervent blood of Man yquyked in his herte, thurgh which he wole harm to hym that he hateth./ For certes, the herte of man, by eschawfynge and moevynge of his blood, wexeth so trouble that he is out of alle juggement of resoun.
Thomas Aquinas

The final part of my series on the seven deadly sins concludes with Anger. Pretty simple really, just took a photo of me looking at my most handsome and dashing and then just coloured it red really. (seriously though, this did start off with a picture of me pulling my best *gggrrrr* face)

This was produced rather like some of the first in the series; at speed, so this is a zilla speed painting. I didnt want to get too far into it and loose the vibe so its a little rough around the edges, but then I think it suits the emotion well.

enjoy!