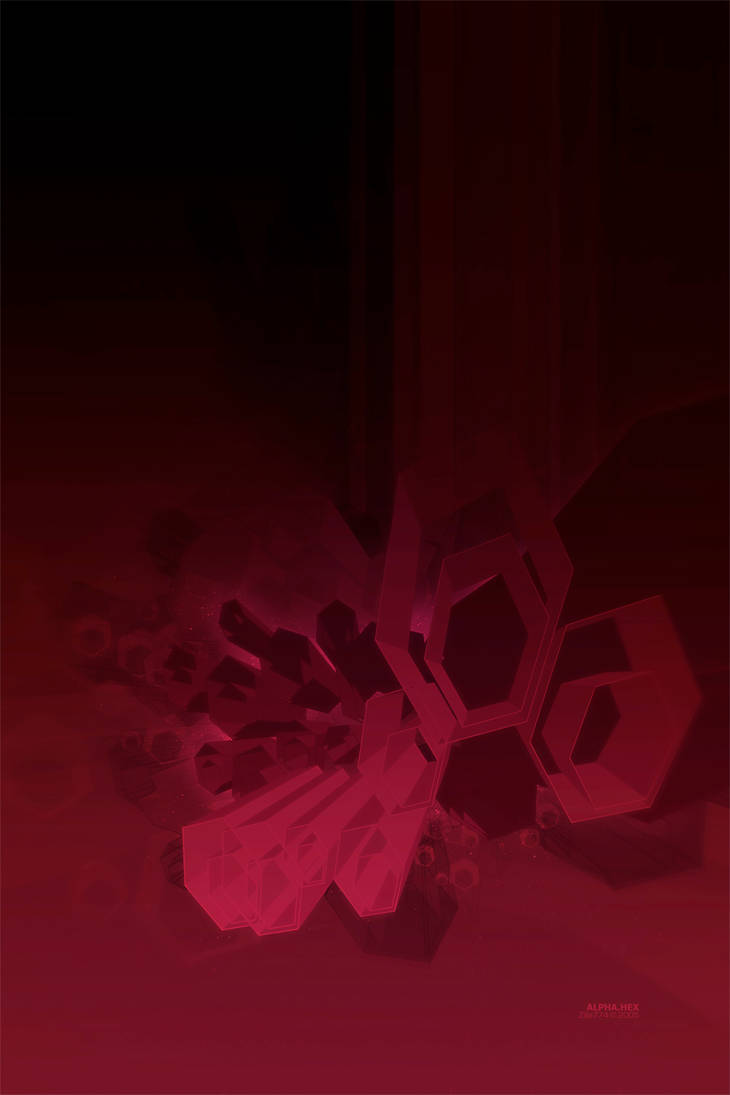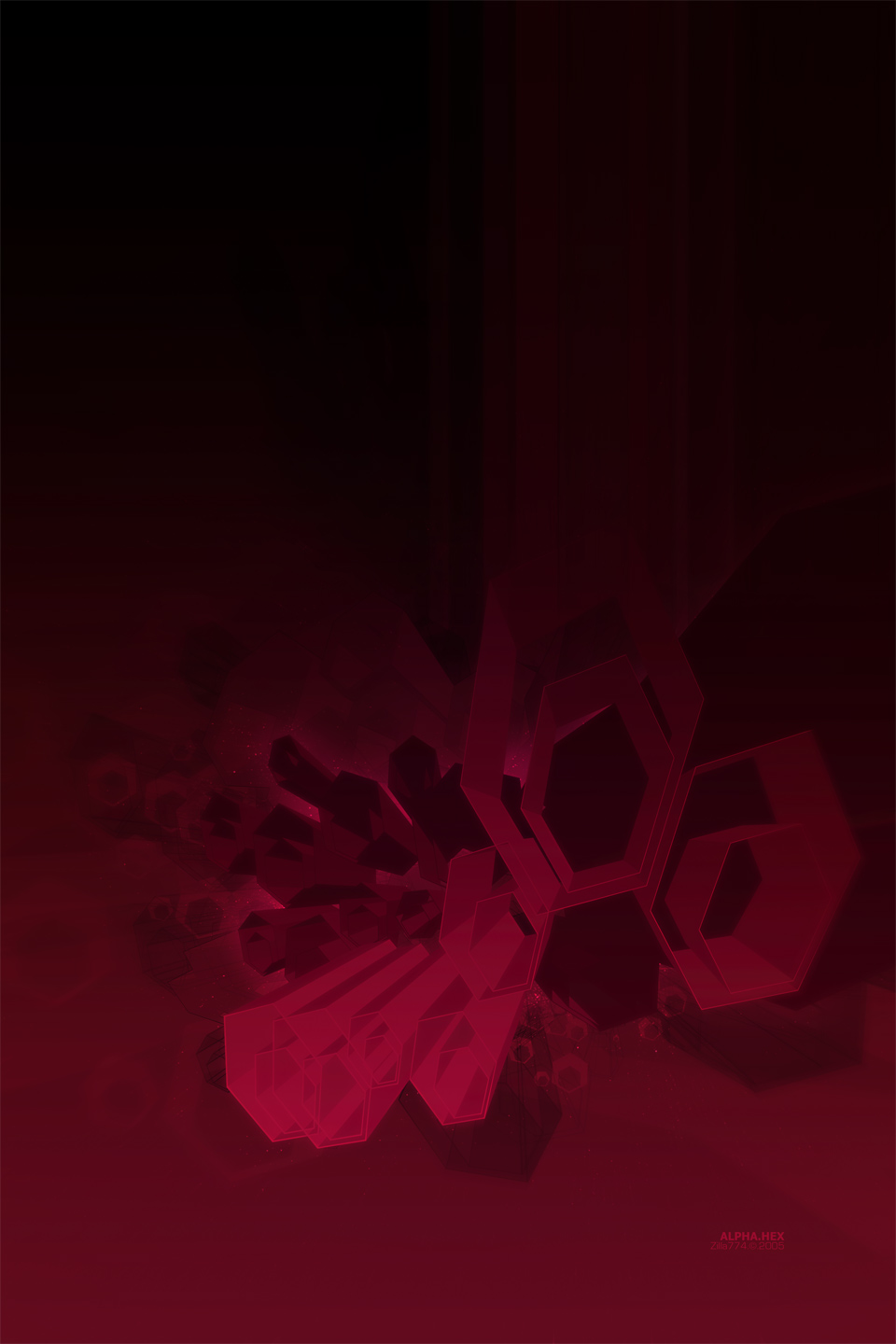 Illustrator and Photoshop CS.

--- --- --- --- --- --- --- ---

Design Notes: (ie me rambling and trying to explain wtf I am doing)

Interestingly all the psuedo 3D stuff was done in Illustrator using the 3D transform filter. After creating a simple geometric shape, I 'sprayed' it onto the canvas using the symbol sprayer and then ran it through the 3D transform. It was originally for something completely different, but after collecting some neat shapes to be used as stock, I figured I'd try making something simple with them all together. Thus this was born.

the colour space reflects the soft, yet geometric flow of the piece.

For once, rather than letting the piece just happen like I normally do (I don't like to plan my abstracts) this time I set up the image with a particular feel in mind. I remade the image from scratch a few times until I was totally happy that I hadn't overloaded it. The simplicity of the hex shapes really worked for me and anything more than what appears on the final image really took away from that and it lost its focus.