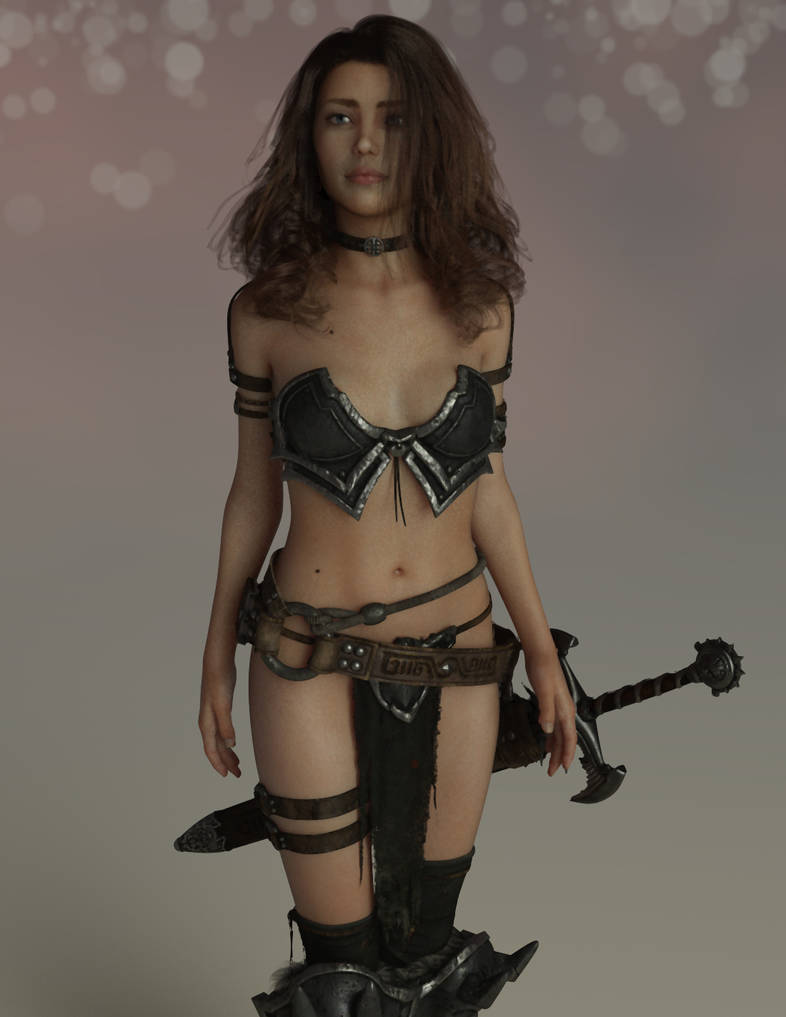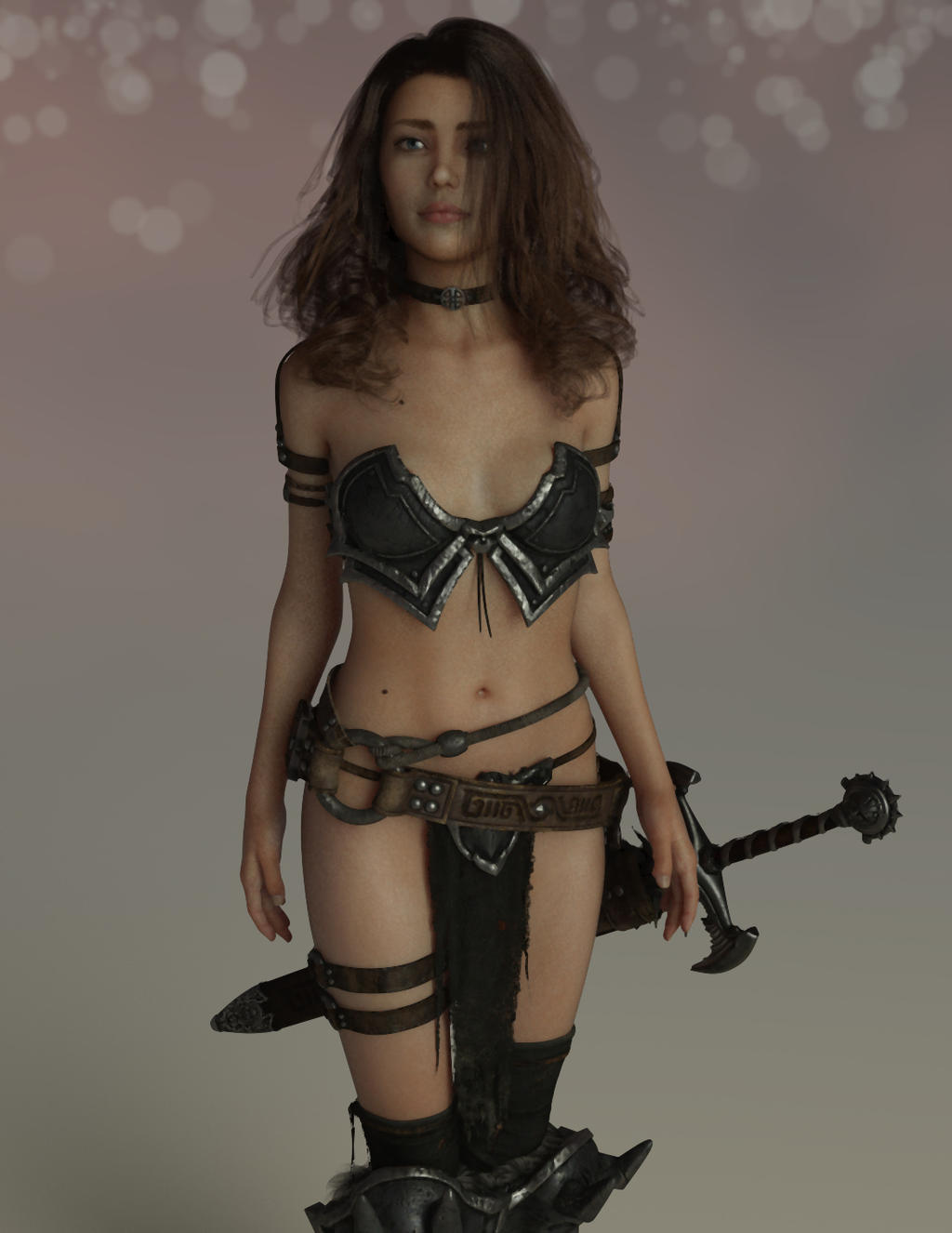 Watch

Reply

Thank you! The outfit is called Kadis and the hair is Raffaella, both available on DAZ.
Reply

I have to agree with Leningrad666. It's nice to see real proportions on a girl rather than hyper inflated juvenile garbage. Well done!
Reply

Reply

Very nice indeed!

Glad her body proportions are realistic and attractive (no vulgar extra large breasts or excessively wide hips).

Picture might benefit from more brightness and contrast.

Finally, her sword looks too big and heavy - she would be better off with a smaller one.
Reply

Thank you for the comment! Definitely agree on the brightness, experimenting with a new light rig and it seems to default a bit dark.
Reply

Thanks very much for getting back to me on this matter.

Actually I use Picasa running on Linux Mint so adjusting brightness and contrast is no problem at all for me.

Such high quality pictures as this one I keep as monitor screen wallpaper. Glad you do not watermark, as that makes works useless for that purpose.

Best Regards.
Reply