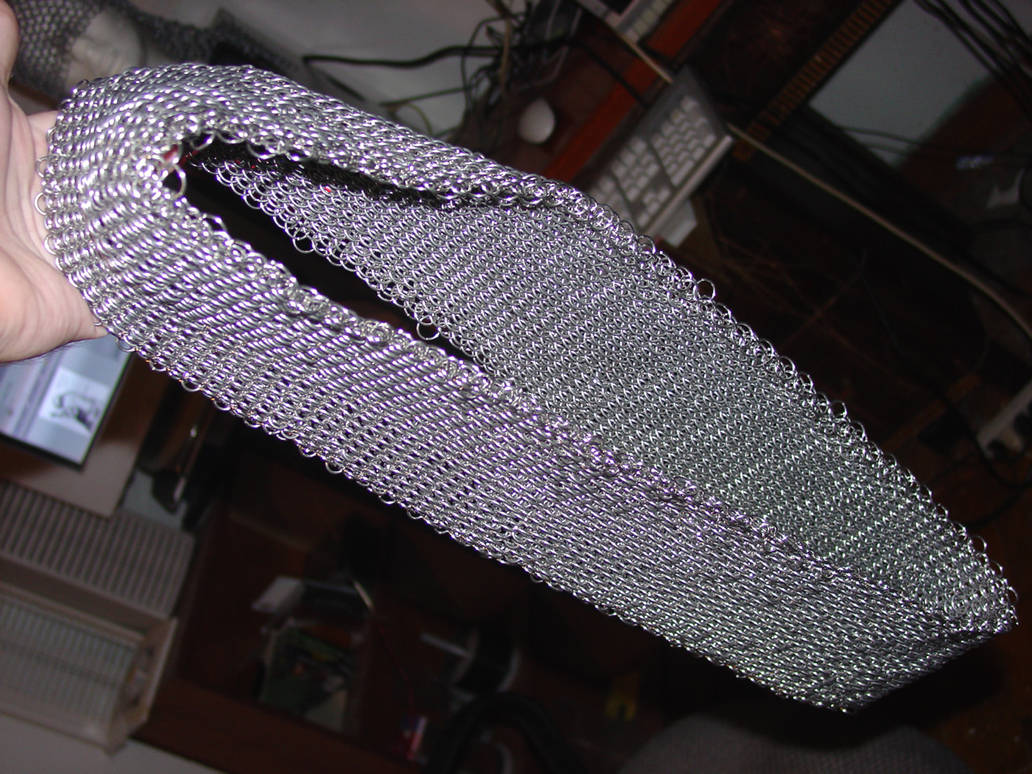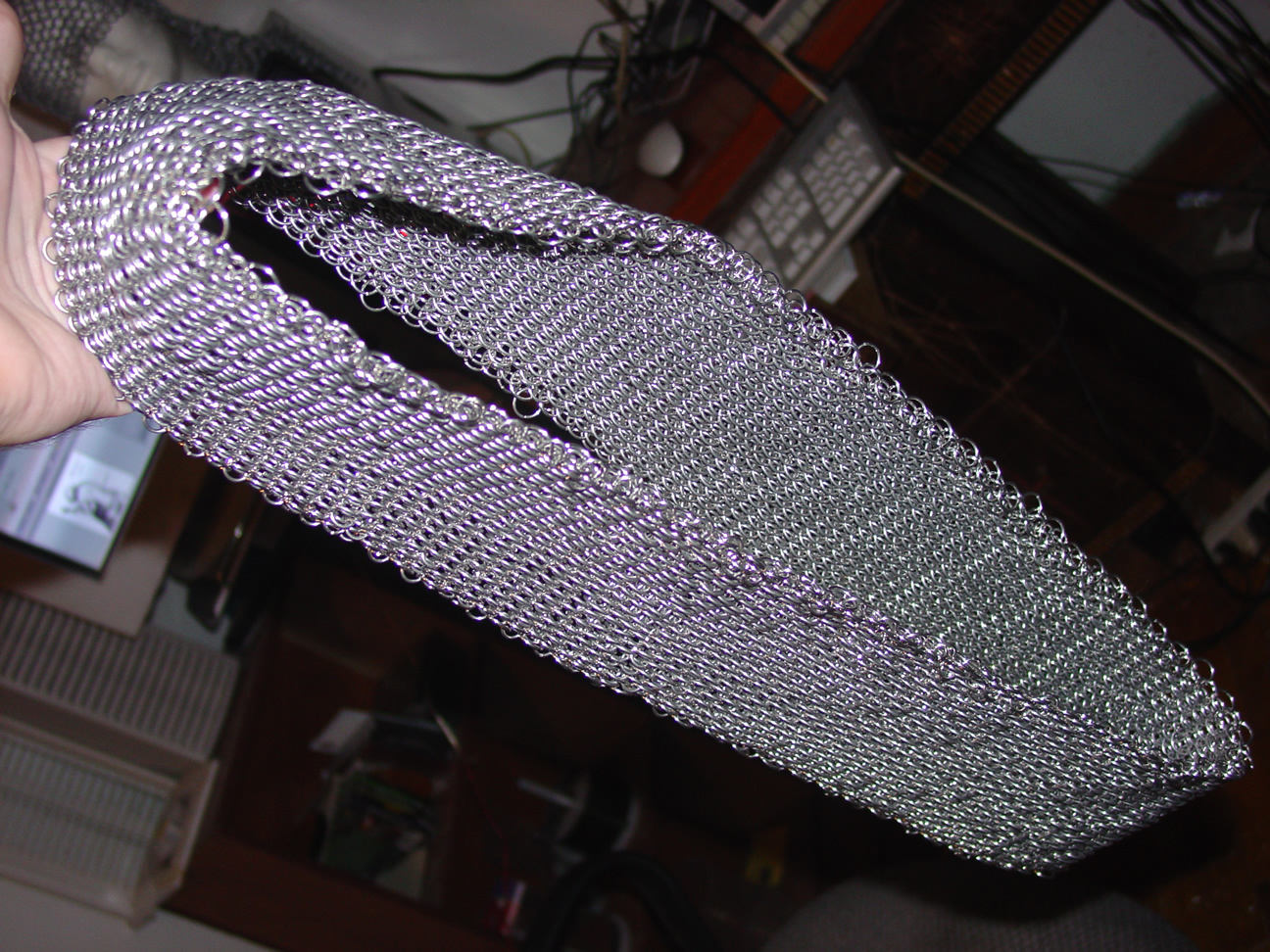 Watch
Man it was hard to hold that and take a picture of it at the same time


goddess, that must be heavy... at least a Kilo in weight, ne?
Reply

It's quite light, actually. I'm afraid I don't have exact measurements handy but that portion there, being aluminum, is roughly half a pound in weight, if that

I've actually got a full
vest of euro 6-1
made from aluminum hiding in the back of my gallery, and despite the size and density it's only about 8 or 9 pounds. Once you get it on you can actually forget you're wearing it

Reply

mmm, fair enough. I just thought that because I just recently made a dragonscale bracelet out of copper and it weighed about 1/3 of a pound.

ugh, I wish I could get my hands on some aluminium, I think my galvy hauberk is going to weigh a tonne. (16g 5mm ID rings)
Reply

Very Very cool!! I congratulate anybody who can appreciate dragonscale on such a large scale. I myself have recently done some
dragonscale work of my own
as my third and fourth projectsand must say, I love the weave. I wish I could come up with the money, drive, and time to do a shirt in d-scale but the money and time is an issue; not to mention if it isn't stainless or something like that, the weight would pull it apart but then I couldn't do it with my fingers if I happened to have rings and the project elsewhere away from pliers at the moment like I could and did a few times with the ones in the link. I somewhat like d-scale more in color but the size of this is impressive enough to not need color.
Reply

Actually most chainmaille weaves hold up extremely well no matter their material. I'm using aluminum here and even though it's soft enough for me to open & close the rings with my bare hands it's remarkably strong in its woven form. Not the mention the ring's own shape lends it such strength that I can hold this entire strip up by a single ring without it even warping

I've actually been holding off on completing this until I can get my hands on a good supply of anodized aluminum so I can make a dragon inlay on the front. I figure if I'm going to dedicate enough time and effort to a shirt this cool, I might as well give it my all and make it look its best

Reply

That will definitely be a site to see. Dragonscale in general turns people's heads and then to have inlays in it... wow. I know at the Minnesota Ren Faire I turned the heads of at least three people who were selling maille themselves. Now if only I had the time to come up with an entire large-scale piece myself. Only thing is, right now I'm using 3/16 & 1/8.... seems like I would want to go bigger - perhaps 5/16 or 1/2 for the large rings simply so it gets done faster.
Reply

It looks like one of those badass Klingon sashes at this stage.

Amazingly intricate pattern, Zikes. Do you have an update?
Reply

hmmm a Klingon sash you say?

Unfortunately I've barely touched it since this picture was taken, I recently began working on a belt of Dragonscale that will be a gift to a friend and it has taken up most of my time maille-wise

Reply

its sidewards? kool! but looks somewhat small....?
Reply