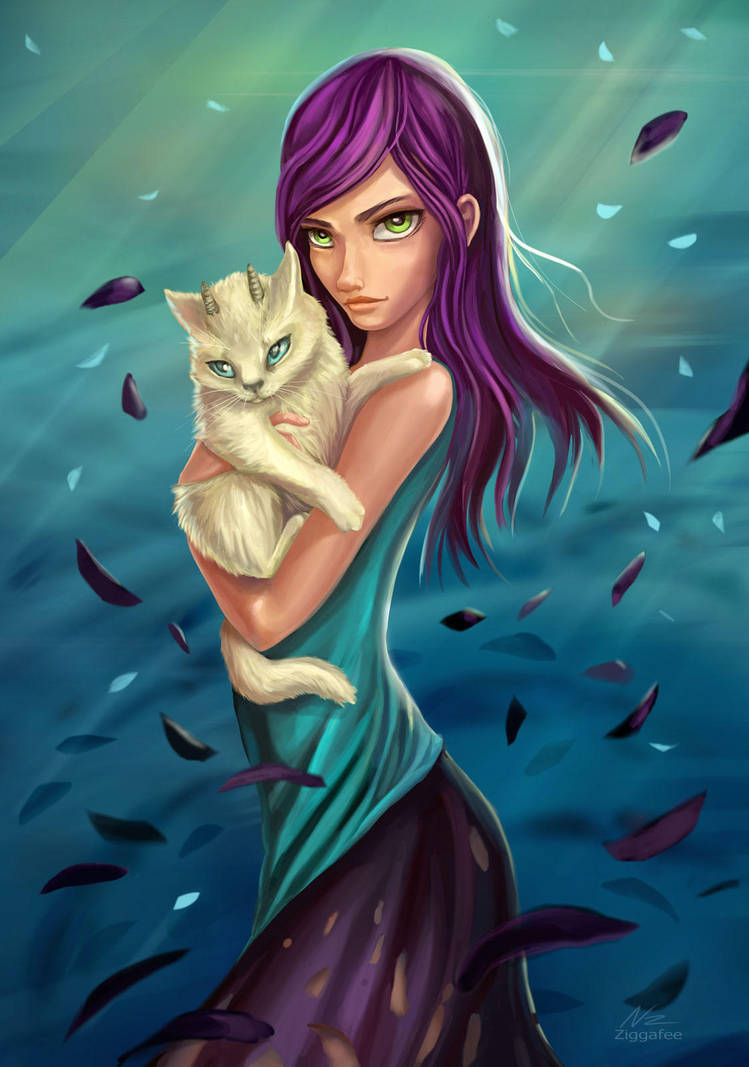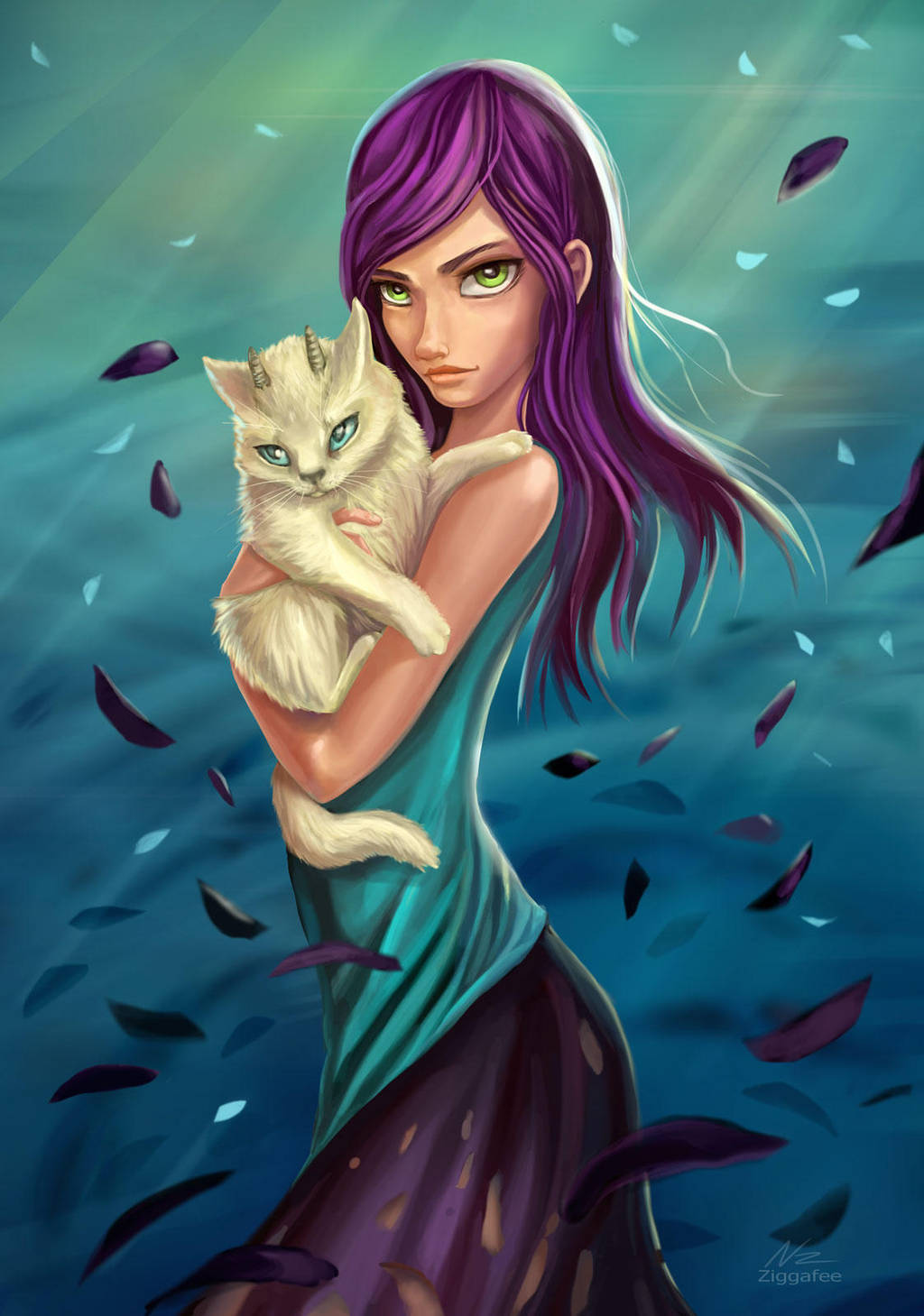 Watch
Cornelia
and her little beast....meow...
The overall appearance of the work is good. I especially like the sensitive color harmony. I like it's discordant cold and cool colors. You've harmonized them well. The overall value mass balance looks good also. Two of the most important factors for a successful work! I like the shapes and the counterbalance of the two figures facing opposite directions with opposing action.

I like your technique on this particular piece and I think it has some strong qualities. The value contrast is great and the color quality is very nice too.

Overall, I would say that this work is nicely done!
The Artist thought this was FAIR
7 out of 7 deviants thought this was fair.
Vision: I really enjoy the framing, there's enough breathing room for the subjects, but yet it's "just" close enough to keep you wondering. A few subtle background details, with the sharpness of (what I assume) are falling petals in the foreground make for a great contrast.

Originality: For me, it's striking a keynote akin to a slightly more "matured" version of Disney's Infinity style, although with more slim proportions and being some-what more grounded in reality. I'm also assuming this is an original design, so brownie points for the horned feline.

Technique:I took a bit extra off here as-to not try and be biased in a 4.5/5.0 rating across the board, but also for what I feel is good reason. While I'm not sure how much time was spent on this, one thing strikes me; the inconsistency of shading. There's both pro's/con's for soft shading and hard shading. There were a couple spots where it seems like it was suddenly shifted to one or the other. However it might be something where I'm at fault, because I just simply might be "missing something," that I'm not aware of. I'd be interested in to see what it might look like with more light-levels/more detailed shading. (Not completely ridiculous, but just a smidge more)

Impact: It's really eye-catching. Something between "striking a pose" and "the hero is here to save the day." Thrown together with good focus control between the subject, important details and not-so important details is executed really well. It leaves me wanting to know "What happened before this? Where did this happened?"


Excellent job good sir, keep up the work!
The Artist thought this was FAIR
4 out of 4 deviants thought this was fair.