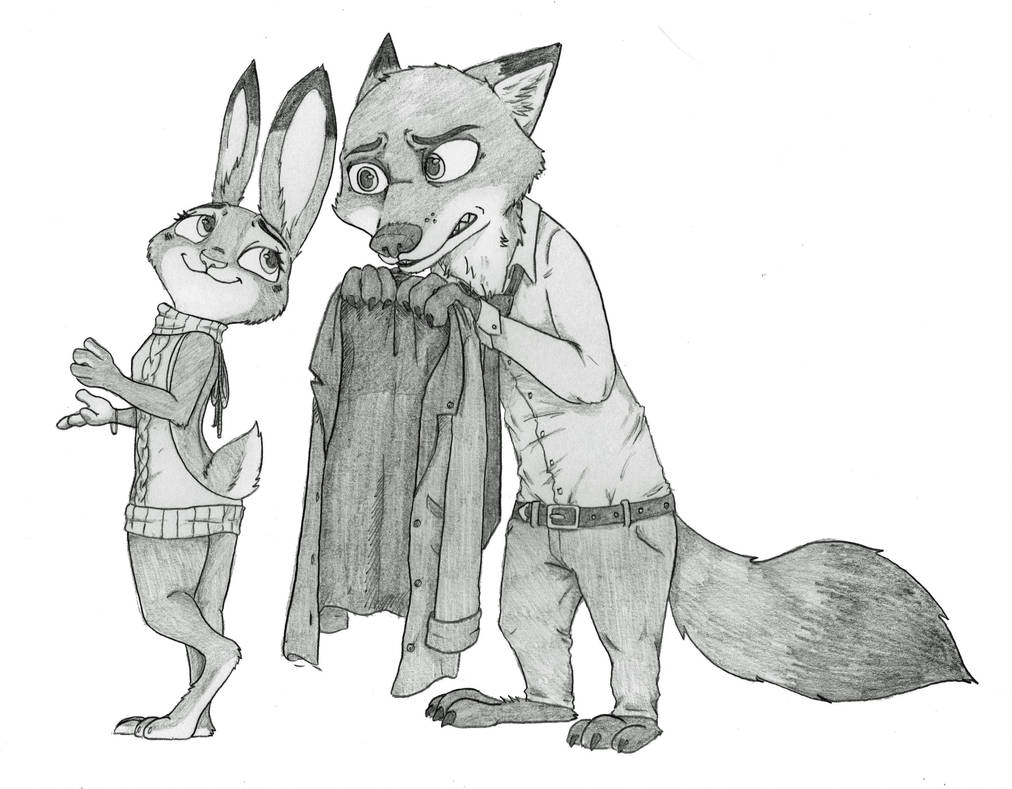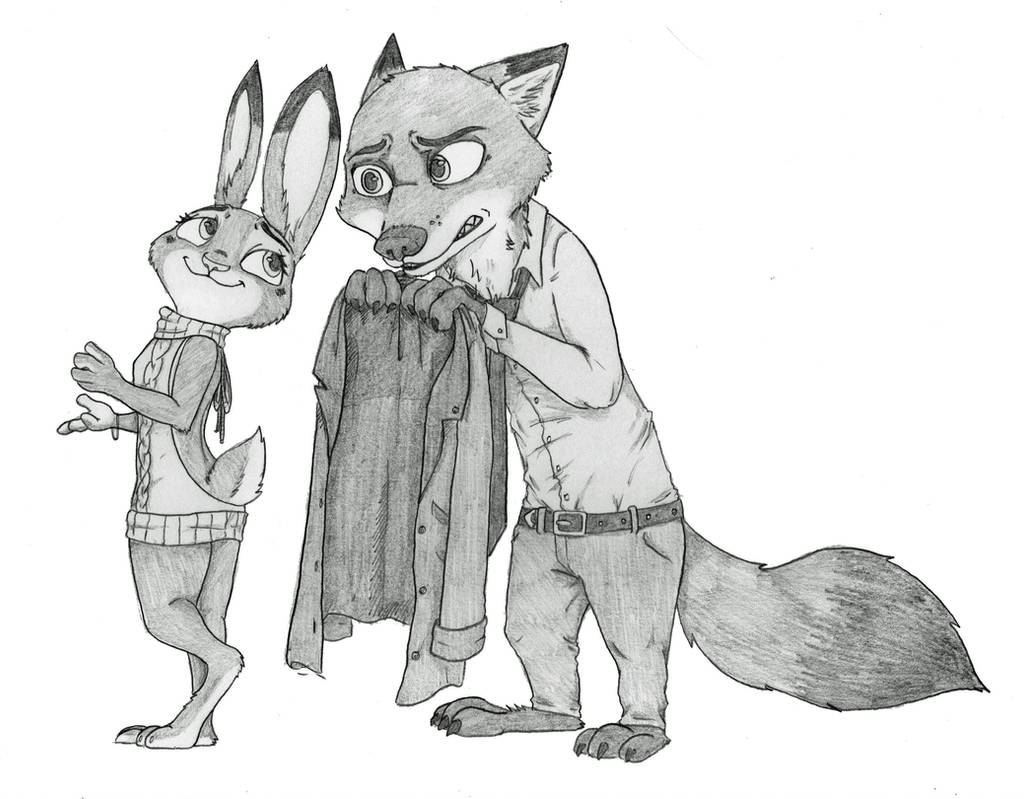 Watch
Hello everybody !
These days, i have seen so many arts with Judy wearing this strange (and kinda sexy, let's be honest) backless sweater... Well, i want to play too !

So, this is my version...
But since in my view of the character, i think she's not the kind of mammal to wear provocating outfits like this one, i thought that this situation could be the result of a bet made with Nick.
I totally imagine Nick offering this little provocative sweat to Judy, just to taste her reaction... And tell her she will never dare to wear it, anyway. And just to bother him a bit, Judy decides to wear it on their next date.
Haha, you have been hustle, Nick. I'm not sure you will let Judy leave the house with this sweater now.
And it's all for today !
I just wanted to draw a little thing funny for myself

Hope you will like it.
See'ya !