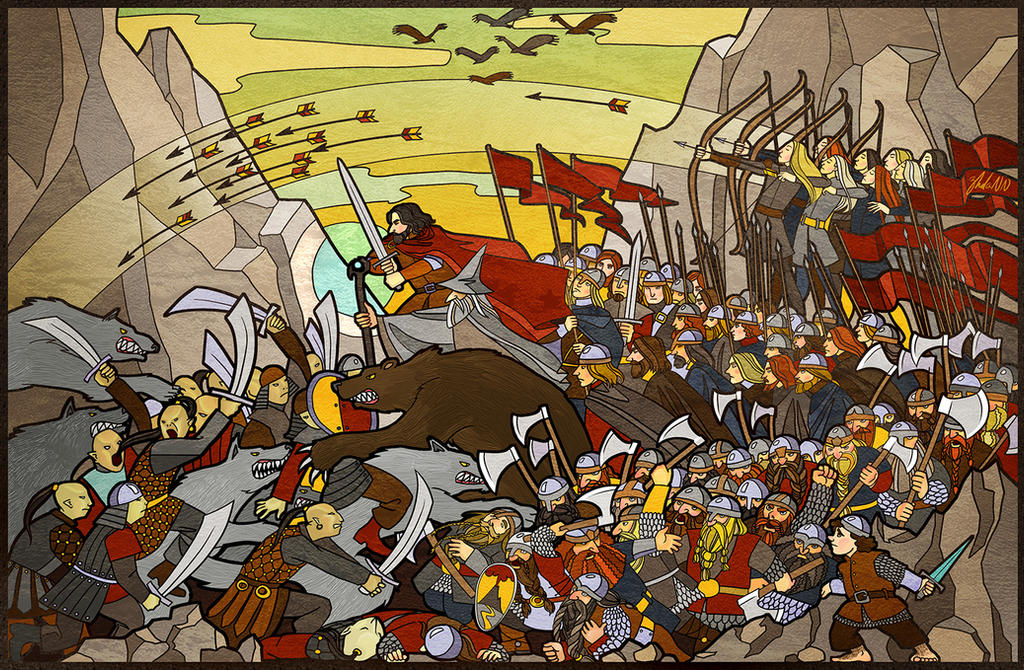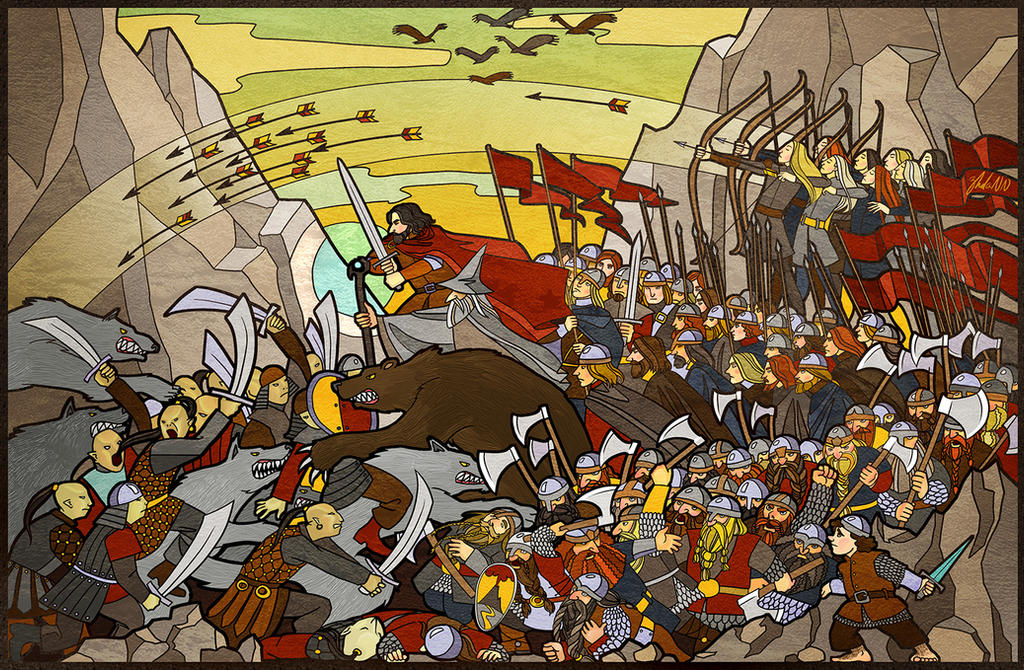 Now that some cool staff!
Reply

Reply

I am most pleased with the faces of the elves
Reply

Beautiful. I like your visual representations of all races here much better than Jackson's. Great rendition.
Reply

I want that! In a window! In the house that I own in my imaginary world.
Love it!
I love how Bilbo is hiding in the corner all out of the way with his sword that's-name-escapes me...Sting?
Reply

Glass stained window style , huh?

Cool!
Reply

I get more of an Arts & Crafts era print with shades of Japanese styling ... especially in the interesting design style for the goblins = mongolian horde(?).

Cool piece regardless.
Reply

Kinda

Reply

This is amazing, man! Awesome job!
Reply