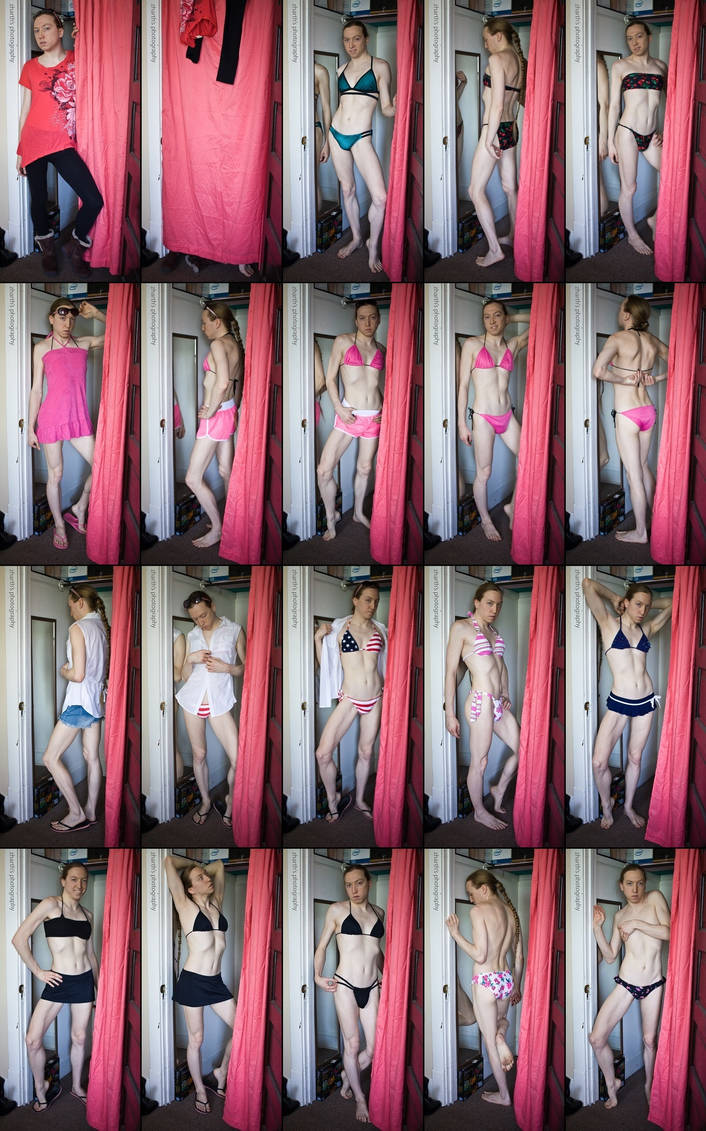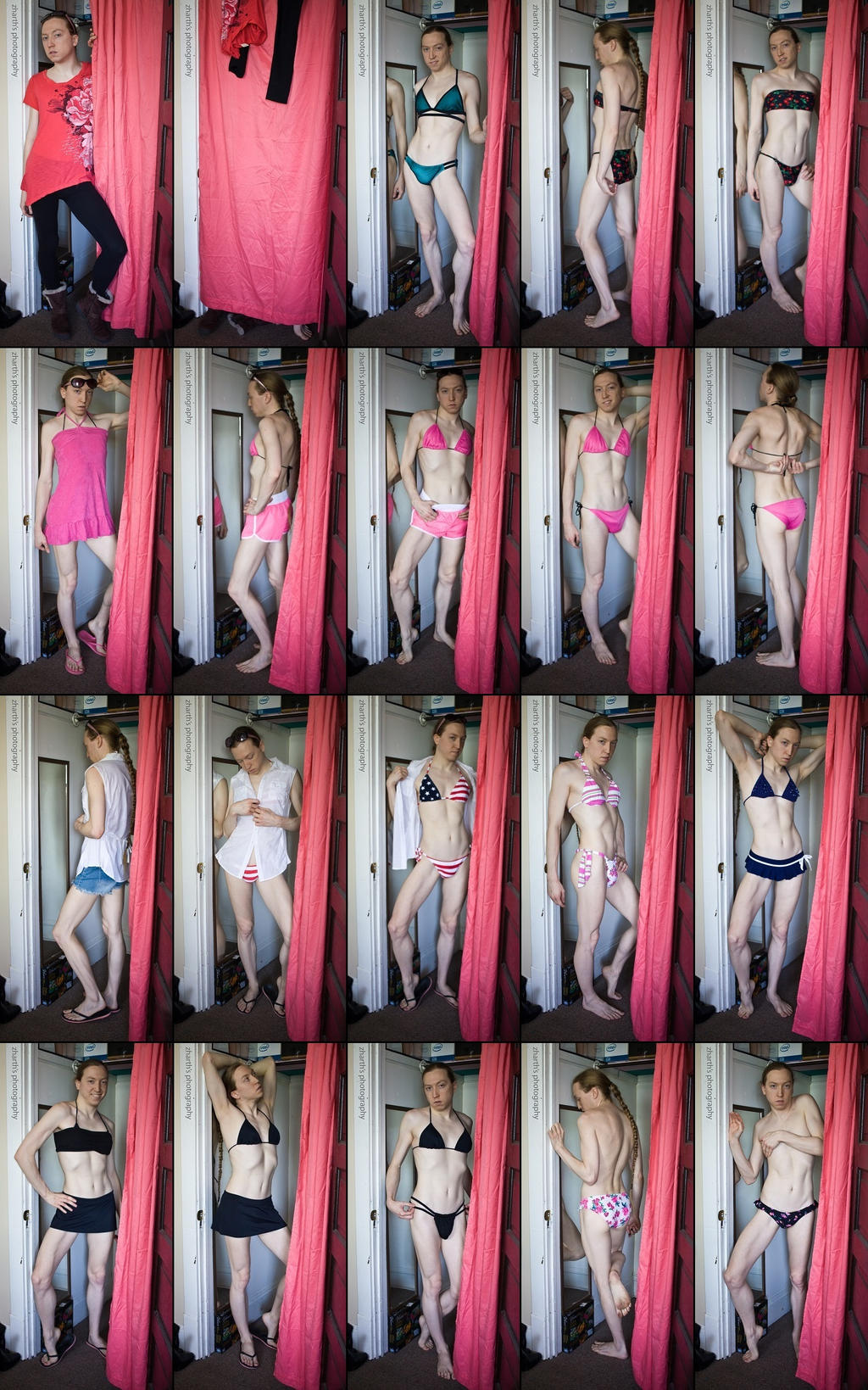 Watch
I turned my closet into a makeshift fitting room, and then modeled a whole bunch of swimsuits I've collected.

You look lovely in those! I especially like the pink ones! I think your bulge looks cute in them as well! Love how you look in the first picture of the series, cute outfit!
Reply

That begs the question: if one person likes my bulge, and another doesn't, who gets to decide whether it's appropriate or not? Does it depend on sheer numbers (i.e., majority rule)? Do we not live in the free world? Community standards are just traditions resilient to progress.

I have a tendency to philosophize - especially in response to finding things I enjoy, but seem, for one reason or other, to be frowned upon by the majority of society. The frustrations of being eccentric, or just strong-willed and independent-minded...
Reply

The way I see it is that there is always going to be someone who will object to your bulge, especially in a bikini. However you can't let that opinion dissuade you from dressing in the clothes you feel most comfortable in. Be it a lovely dress or a cute bikini, as long as you like it who really cares what the world thinks. Know I realize that doing so could induce hate from those who disagree with your choices, but I think that no matter how open or accepting society becomes, there will always be haters who will disagree for one reason or another.

I like how well you can articulate your thoughts, and expressions like you do.
Reply

Well, thanks! I have a very analytical mind. It's a symptom of my anxiety. (Or else a trigger for it). I'm about as nonconformist as they come, but even I have to acknowledge that there are certain social (and sometimes legal) pressures that one must abide by to exist comfortably in society. I lament that we talk so much about the lofty principles of liberty and independence, and yet in practice fall victim to our very human insecurities and prejudices against anything that's unfamiliar.
The truth is, the clothes I feel
most
comfortable in are no clothes at all, and I can't exactly walk around in public naked without expecting to get into trouble. So it's all a matter of degrees, and calculating risk versus reward in deciding between authentic self-expression and not potentially turning every run to the grocery store into a political act. I do more than my fair share of turning heads, because I believe in these things and feel that they're worth fighting for, but sometimes it's simpler to go about your business when you're not trying to cause a stir.
But thanks for your support! If there were more people vocally in support of things like this, I'd be willing to push the boundaries even more than
I already do
.
Reply

Reply