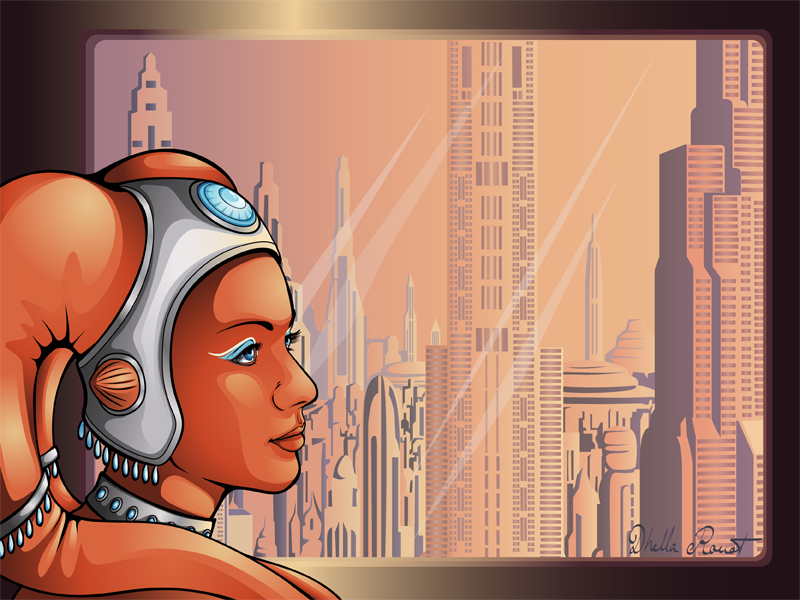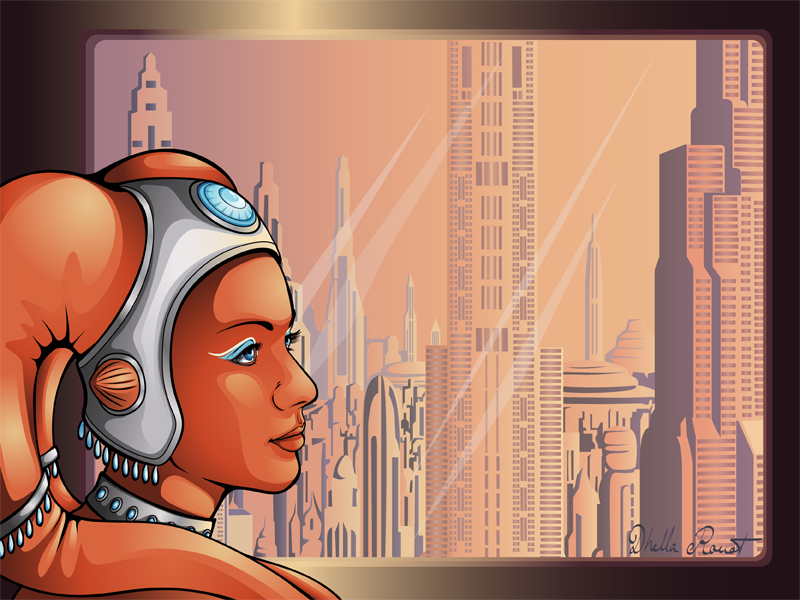 I volunteered did the first panel for the Mural v.3 for Utopiagraphics.com. This time the theme was "Space"!
Here's the whole thing :
[link]
So there it is ! A twilek I invented, I love this specy....they're so neat ! So it's Zhaana

It's her name, yep I'm so imaginative..

Ref used for the head

from this pack :
[link]
I studied a little on google how twileks tentacles are.
I used also some refs found on web of Coruscant from Star wars for the bg, I mixed them in one bg

Did on Illustrator CS2 in about 10 hours or more..I didn't count.
Edit :
Deleted the frame at right cause it's the beginning of a mural not the end

and so the next person for the mural could continue the cityscape.
Added some sunny lighting on the helmet. Thanks for the suggestion ~
FlolovesGIR

And fixed some gradients and added some things to buildings.
Edit 2 :
I changed the pic to the original picture with the right frame. Prefer it like this now. Added also my signature. Prints to come !