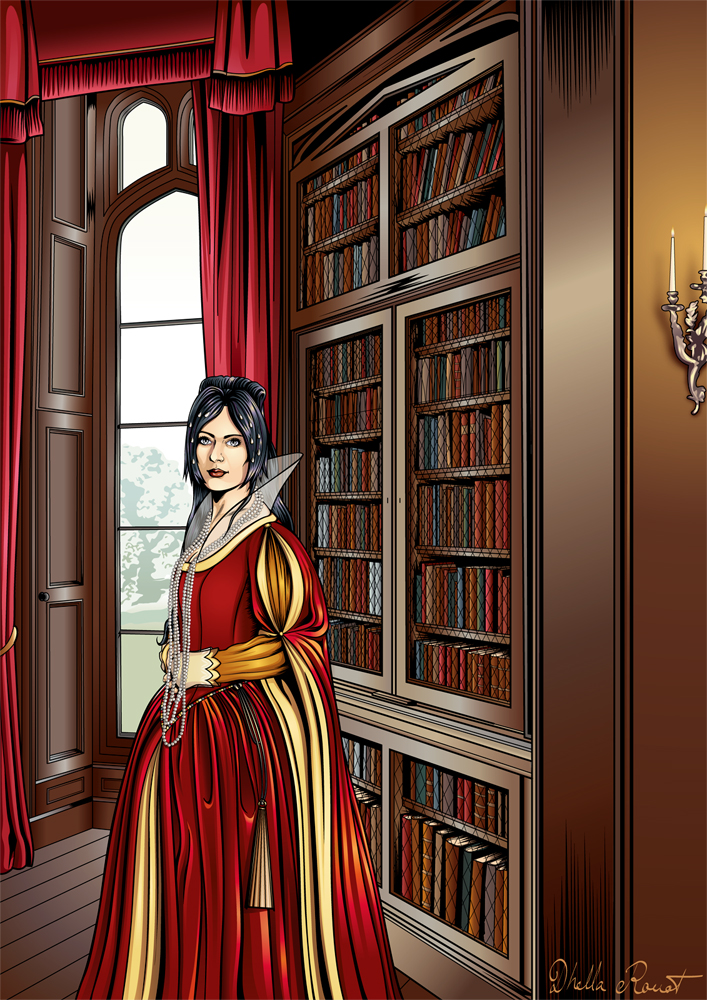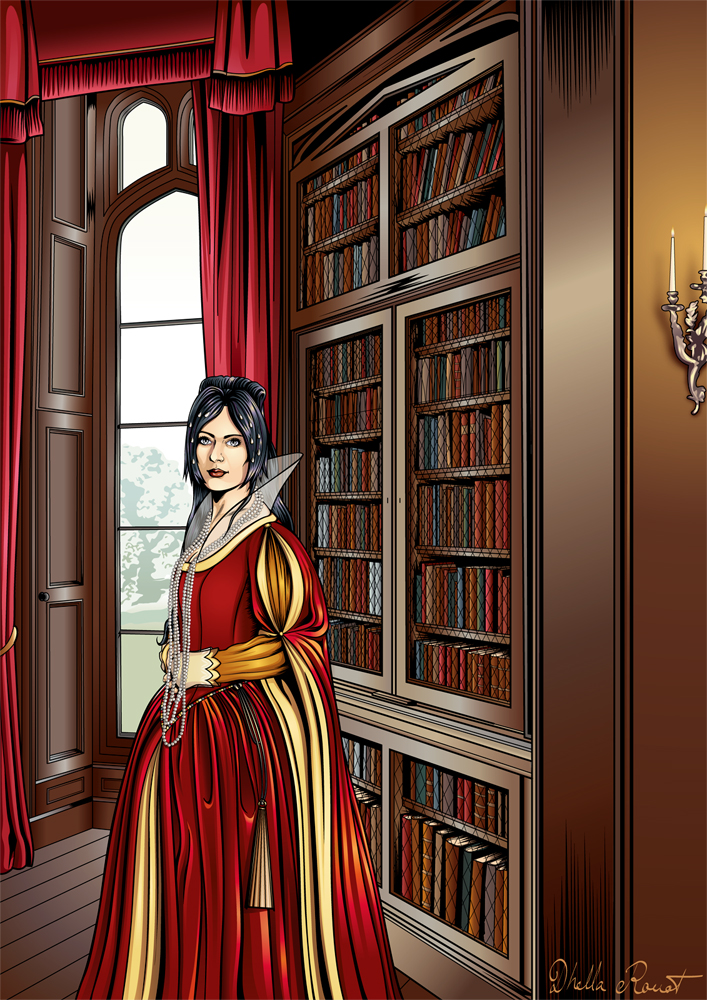 Watch
Hey, long time I didn't submitted a pic.
This one is for a contest on Gaiaonline.com :
[link]
The character is Lady Naita Siri (© Naita on Gaia) a girl living in the King James I reign. So I had to do her in a jacobean - elizabethan dress, and I had to try it ! Héhé, it was a nice thing to vector, I had a real fun !

Closeups :
[link]
I want to thank everybody who help me in the process of this pic.
Hope you'll like it !

Thanks to :

: For his wonderful Library stock !

[link]

: I used only the pose, but I want to credit Elandria too.
[link]
Did on Illustrator CS2 in about 30 hours on and off. I didn't really count but it tooks me a lot of time.
Tools : Gradients, pen tool, blur.
- Copyrighted. This pic may not be tubed, edited, used in any way, thanks -