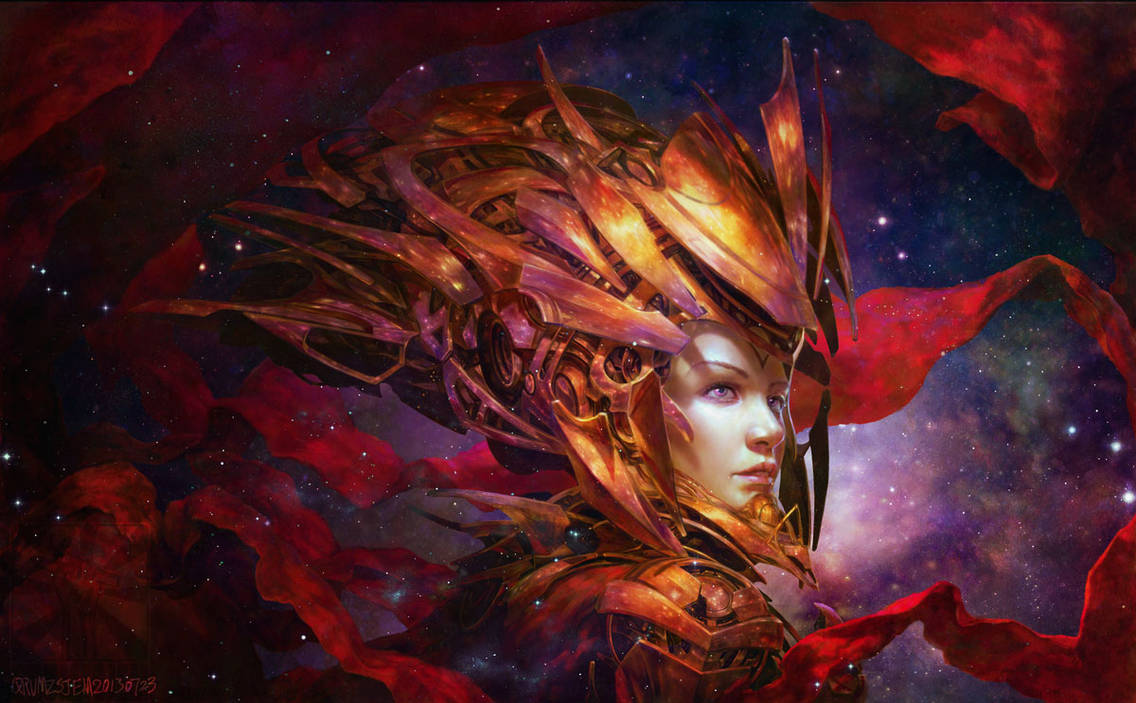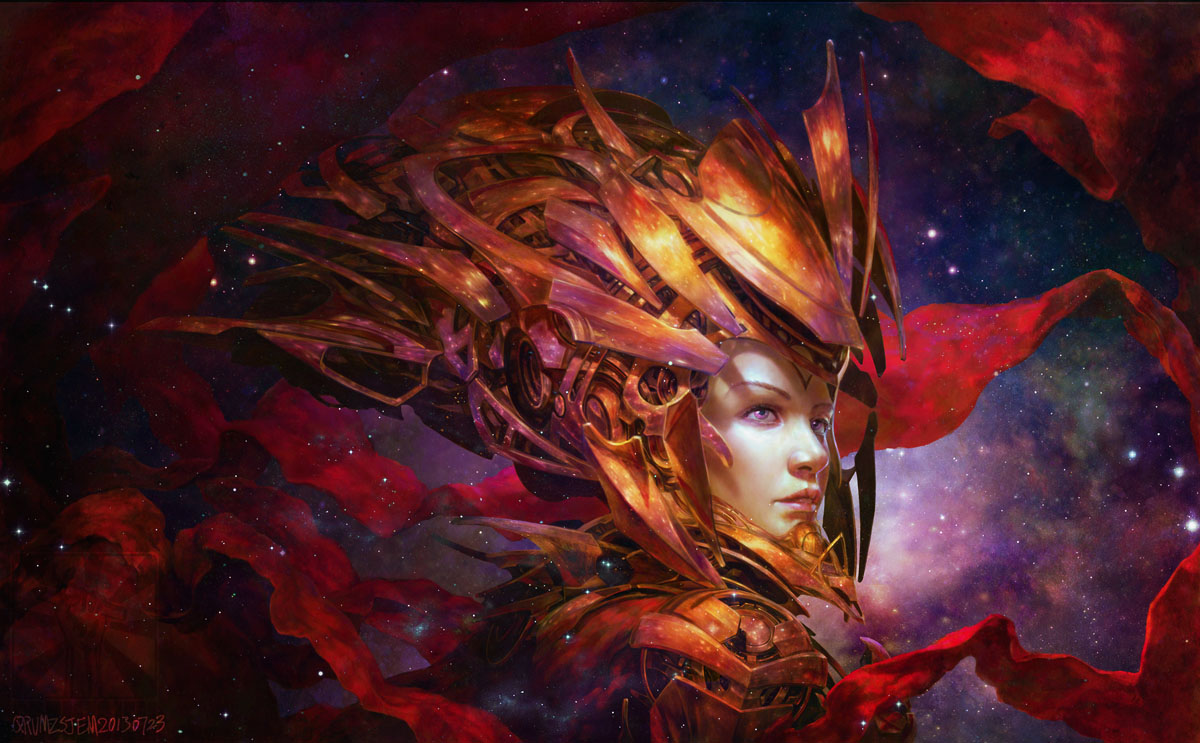 Watch
A personal project. hope you like it

You can see the steps here:
:thumb390636647:
Thank you for the DD!!
Thank you for your comments and for your love!
Daily Deviation
Given 2013-11-18
Your color choice is superlative and the variation between the softness of the universe and the sharpness of the metal is a decent place to begin.

Your coloration is excellent especially on everything... the face has the subtle glow of artificial light while the armor radiates in a way that describes a more natural orange or yellow light. The dissipation of the color of the ribbons into the universe on the left is done to a degree that it almost appears as blood in water.

The variation between the softness of the face and the more erratic strokes used in the armor and ribbons are reassuring of humanity remaining in the subject despite the massive mechanical armature which is clearly integrated into this person.

I have an easy time assimilating a story line that contributes to understanding this piece: why is there no ship, does she retain special attributes, what is she looking at and how could that be more interesting than the galaxy behind her? Also, is she alone? A seminal question to the human condition is addressed here. Is the armature her companion or is she in fact alone. A glimmer of hope on her face assures the viewer that all is not lost.

Perhaps I am over interpreting this work but, in my humble opinion, there is a depth and quality to this piece that is rarely achieved here or elsewhere in figure based digital art.

You've done well, take solace in your achievement.
The Artist thought this was FAIR
79 out of 80 deviants thought this was fair.