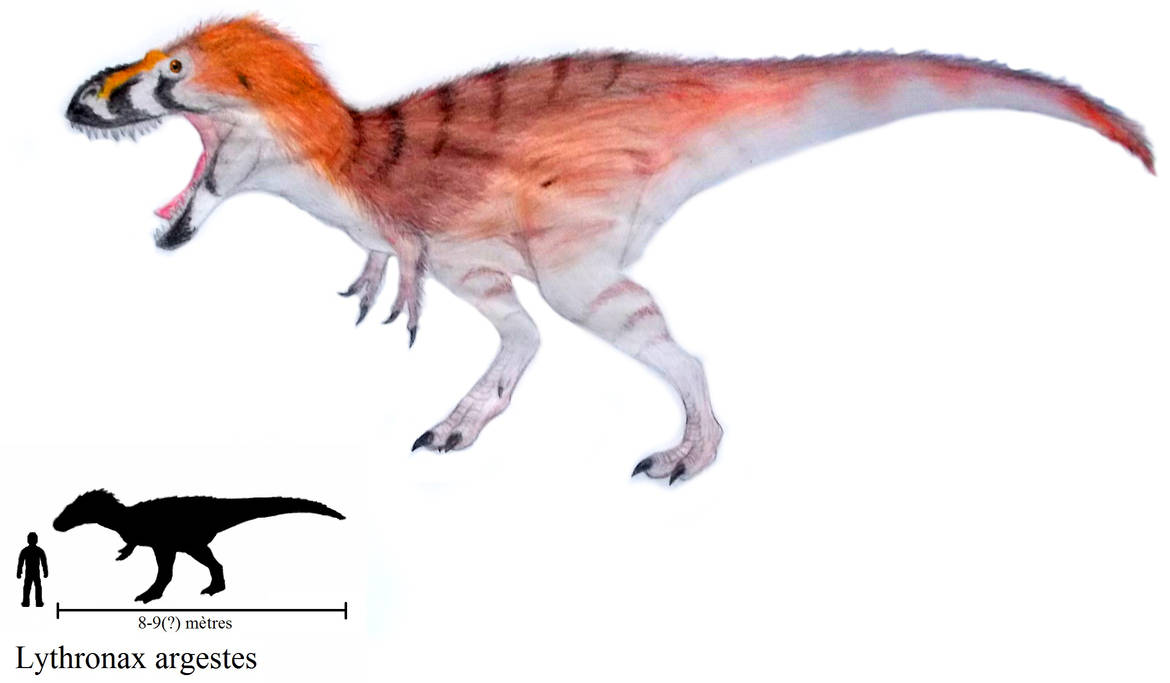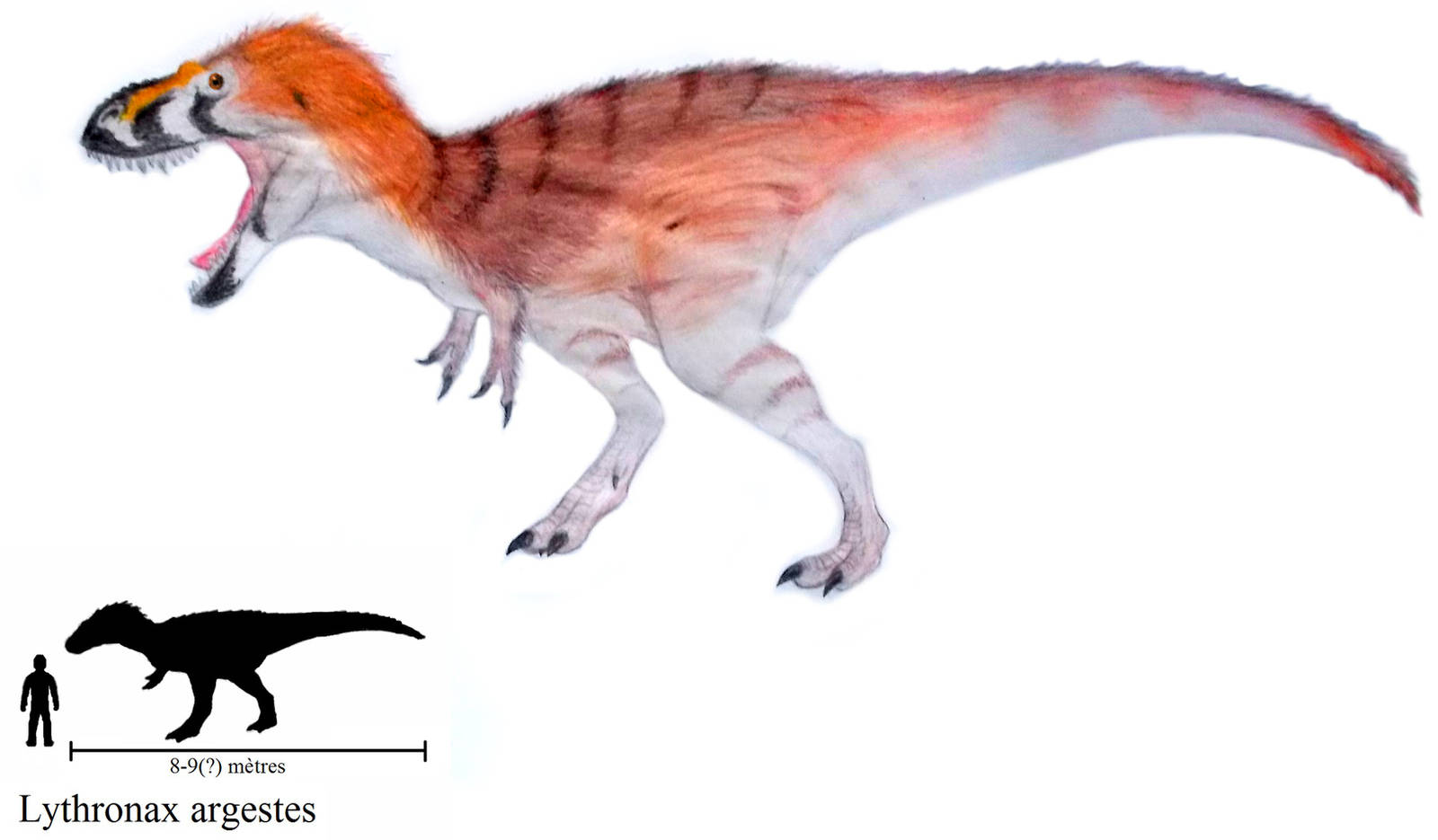 Watch
Lythronax argestes est un Tyrannosauridae découvert en 2009 mais son nom a été publié en 2013. C'est un Tyrannosauridae qui mesurerait entre 8 et 9 mètres de long et qui vivait en Amérique du Nord il y a environ 80 milions d'années, ce qui est plutôt vieux pour un Tyrannosauridae. Son nom signifie "le Roi du Gore" à cause d'une rivière je crois.
EDIT: Je l'ai colorié.

Lythronax argestes is a Tyrannosauridae unearthed in 2009 but its name was published in 2013. This Tyrannosaurid who probably reached 8 or 9 meters long lived in North America about 80 millions years ago, which is rather old for a Tyrannosaurid. Its name means "the King of the Gore" because of a river I think.
EDIT: I colored it.

Reply

Thank you! Too bad the quality of the photo doesn't give it justice.
Reply

Very cool...

Reply

Reply

I love the colors, they are great!
Reply

Mind if I use this pose? I'll give credit.
Reply

Hey, you can use it as you want my dear

Reply

Why is there so much hype about a seemingly average tyrannosaur?
Reply