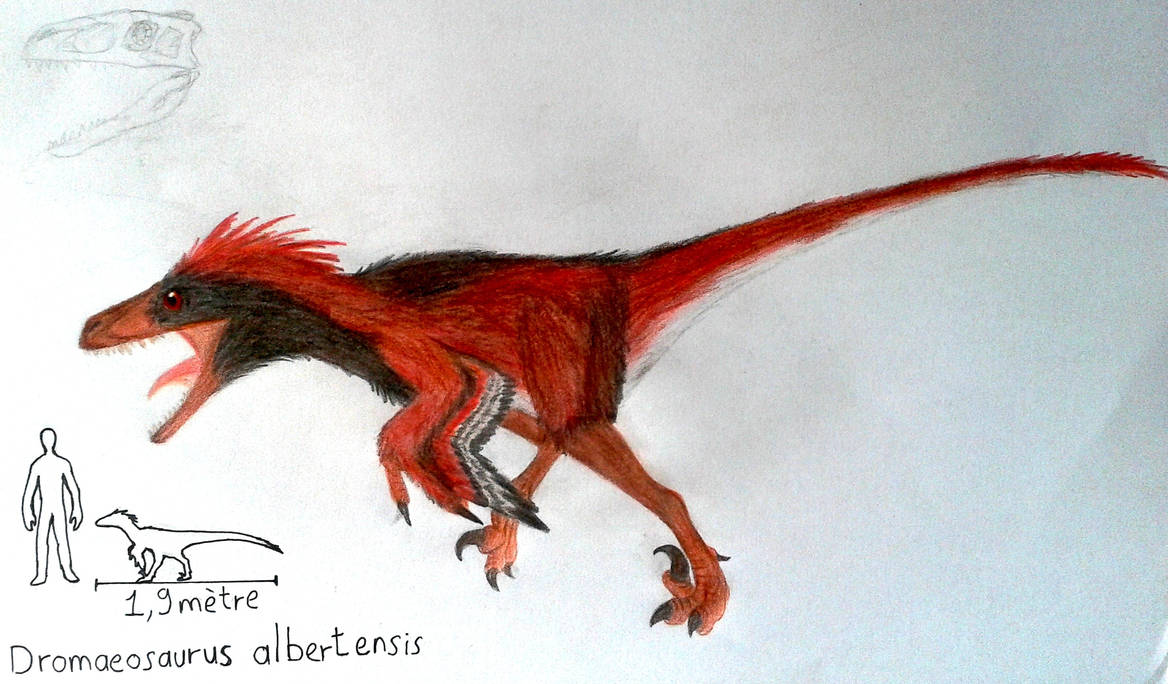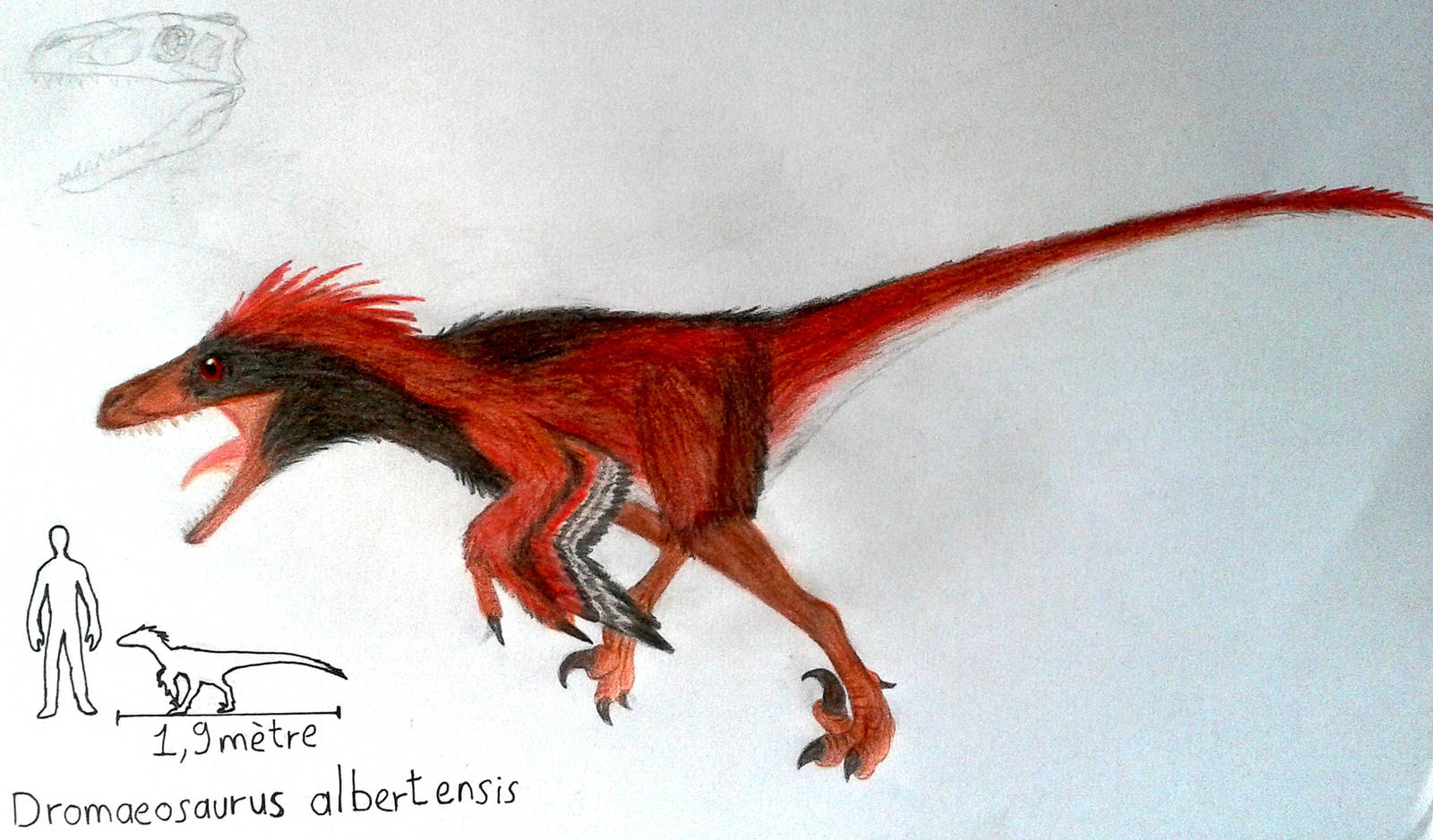 Watch
Le Dromaeosaurus albertensis est un Dinosaure Théropode qui a donné son nom à sa famille, les Dromaeosauridae, alias les Raptors. C'est un Dino mesurant environ 1,9 mètres de long et qui vivait en Amérique du Nord (les principaux restes ont été découvert dans le Parc Provincial Dinosaur au Canada) à la fin du Crétacé. Malgré le fait qu'il soit souvent représenté dans les musées, on ne connaît de lui que des fossiles fragmentaires, il est probable que c'était un animal plutôt rare, ou préférant peut-être les terrains secs, là où la fossilisation est plus difficile. Le crâne de Dromaeosaurus est relativement court, très robuste avec des dents solides, ce qui semble indiquer que contrairement à d'autres Raptors comme Deinonychus ou Velociraptor, qui utilisaient le plus souvent leur griffes en faucille pour tuer, il semble que Dromaeosaurus, attaquait principalement avec ses mâchoires. Les os de ses pattes postérieures montrent aussi qu'il était plus robuste que les Velociaptorinae ou que les Saurornitholestinae.

The Dromaeosaurus albertensis is a Theropod Dinosaur that gave its name to its family, the Dromaeosaurids, aka Raptors. This is a Dino measuring about 1.9 meters long and lived in North America (the main remains were discovered in the Dinosaur Provincial Park in Canada) at the end of the Cretaceous. Although he is often represented in museums, it is known that fossil fragments, it is likely that it was a rare animal, or perhaps preferring dry land, where fossilization is more difficult. The skull of the Dromaeosaurus is relatively short, very robust, with strong teeth, which suggests that unlike other Raptors, as Deinonychus or Velociraptor, who used most often in their sickle claws to kill, it seems that Dromaeosaurus, attacked mainly with its jaws. The bones of the hind legs also show that it is more robust than that the Velociaptorine or the Saurornitholestine.

Je savait pas que tu parlais francais!

Reply

IT IS FANTASTIC!

Reply

Reply

Reply

Reply

I like the details mainly around the head
Reply