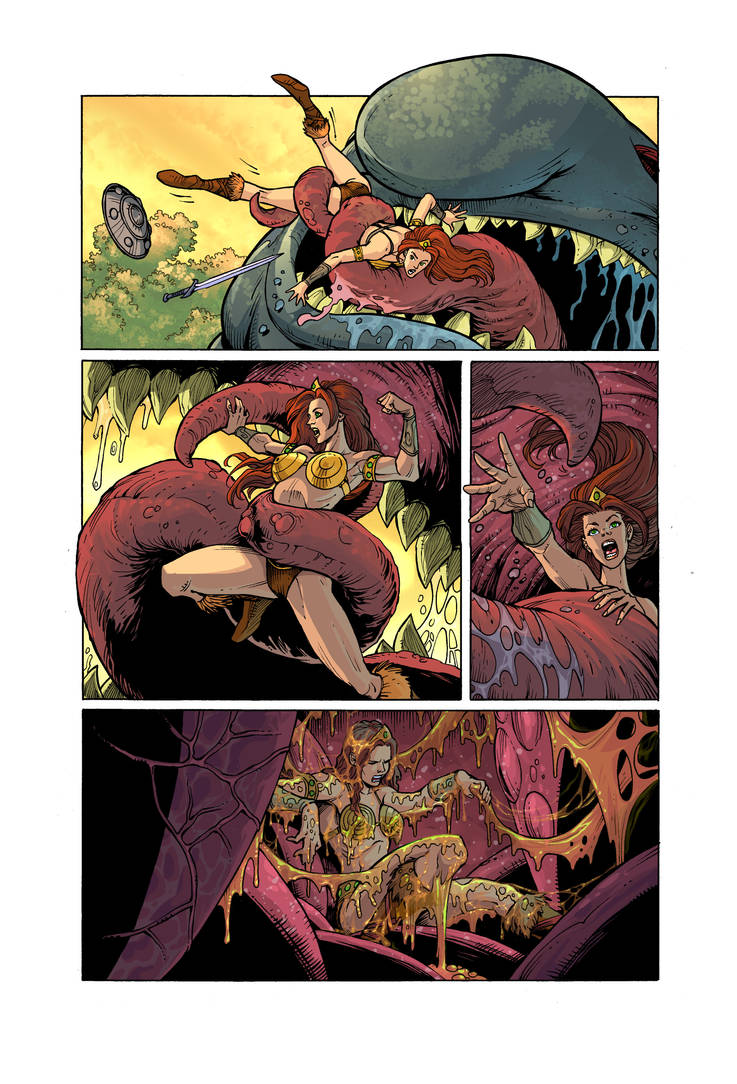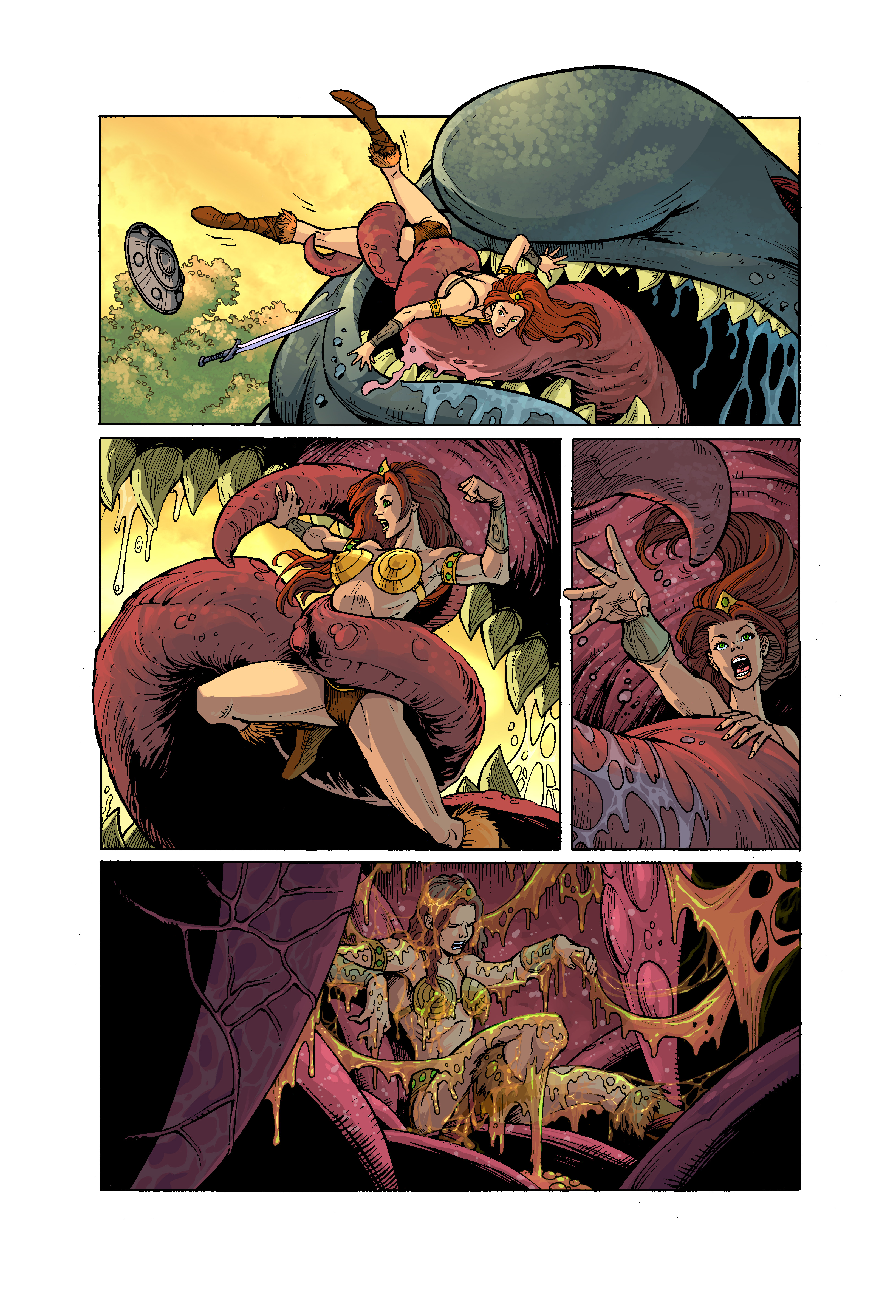 Teela sadly drops her weapon and is forced to use to bare hands, while wrestling the giant slimy, sticky tongue as it pulls her into the cavernous maw of the beast! The Beast of course being hungry wastes no time, it swallows her whole after winning a minor struggle against Teela. She enters the belly feeling more than pleased of her fine experience!

Sarcasm aside, she sure is not having the best day of her life right now...hehe!
This is a Page 2 of 4 of an EPIC COMIC COMMISSION!


Pencils and Inks were drawn by Carlos Reno of Comic Con Art.
Colors by Dino Ribeiro.
All characters belong to He-Man, Mattel.