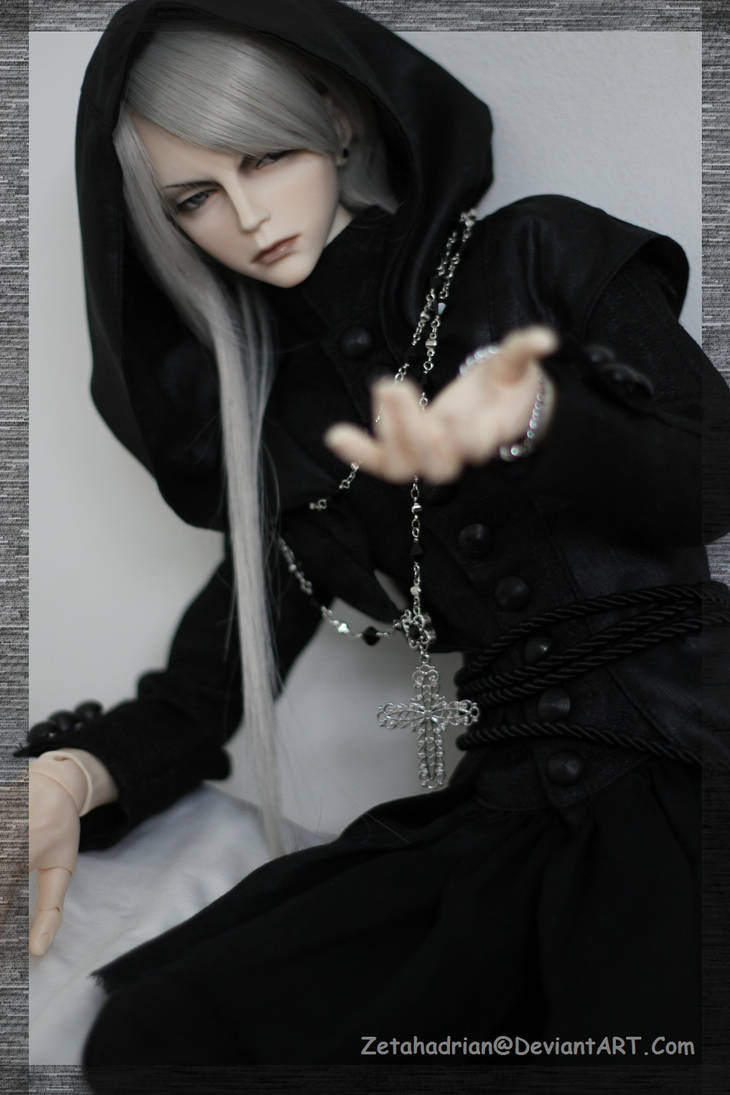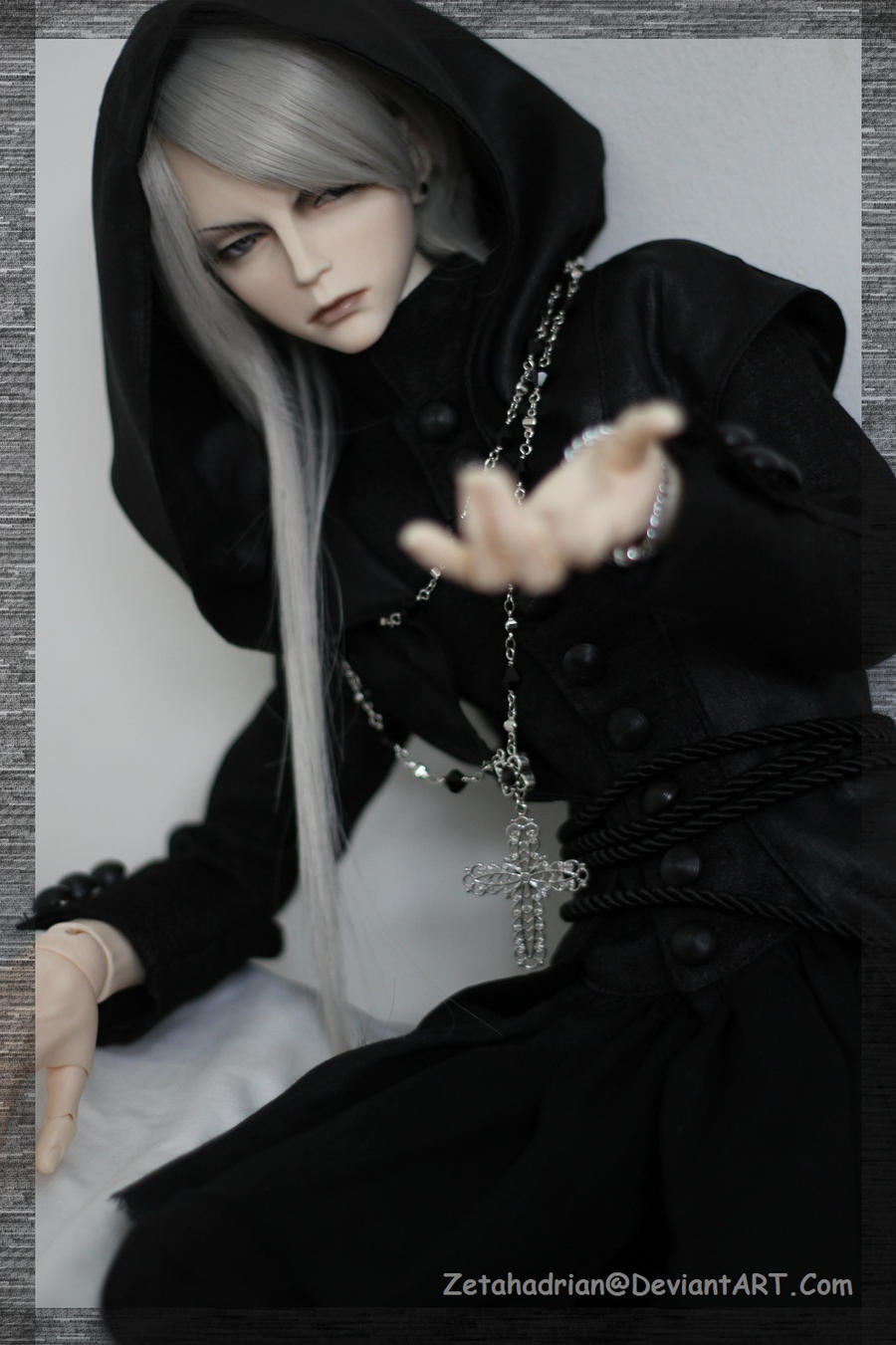 Watch
`When the lights are out and the night has fallen,
`are you crawling up in fear?
`When the betrayal comes and the faith has gone,
`are you losing hope of life?
`Come to me, confide in me, I shall appease you to eternity.
~ Hijikata Toshizo (Cosplaying a priest) XD
=====================================
I can't write. But I thought I can start with something short. ><
I bought the outfit for him as I think his seriousness will make him a good priest (unknown voice: WTH?) *slightly raise my voice and steal a look at the direction of the unknown voice*...well, someone did say he looks good in the blue mage outfit which he wore at the Cinderella Play
[link]
... *see a reflection of a shining blade* Alright! That's about it and I gotta go! *dash*... ... HELPPPPP! SAITOUUUU!!
Saitou: *shakes his head* Never learn her lesson huh? *walks away*