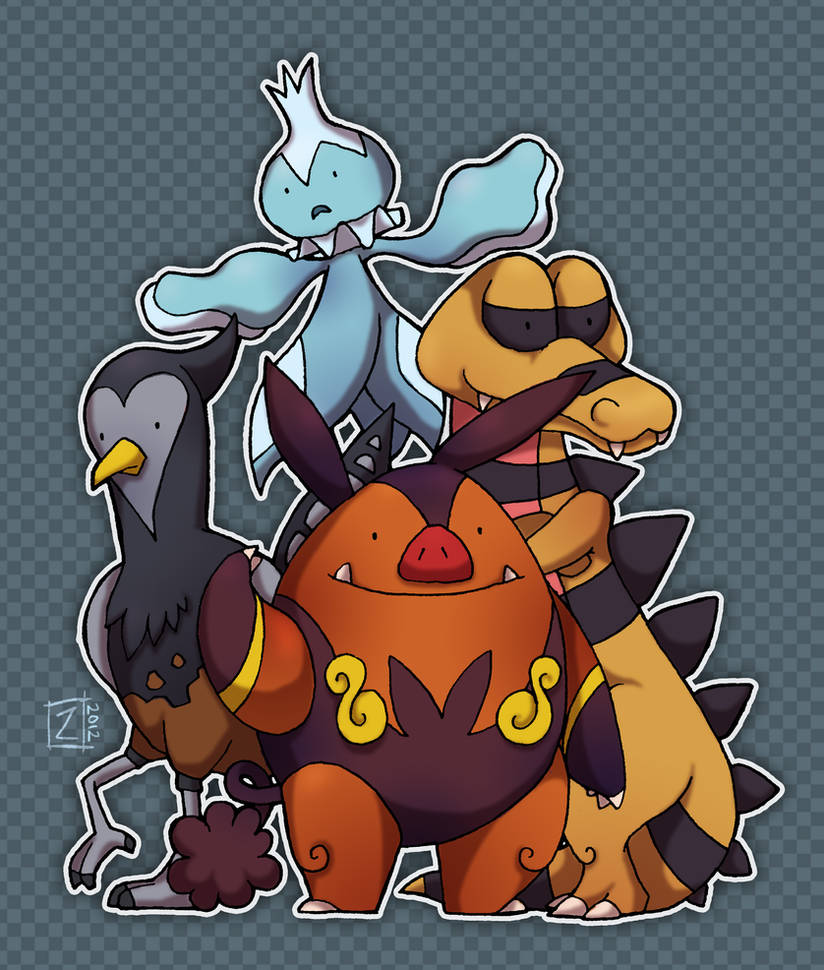 Watch
My current team on my second play through of Pokemon White.
I love the game so much!
My pokemon are named after Greek deities (and idea i borrowed/stole from my cousin!)
Pignite-Tantalus
Frillish- Naiades
Krokorok- Hades
Unfezant- Palioxis
Im going to get a Joltik next and then a cubchoo.
(c)Toby Allen 2012
Pokemon (c) Nintendo/Game freak
Zelderp Tumblr
/
Blogspot
/
Etsy
/
Facebook

Are they all Dido? XD (aka, the eyes. x3 )
Reply

...Absolute. Love. I don't know what to say.

Reply

Awesome!!!

wow! you actually RESTARTED your game?! I would be too scared to restart my game!
Reply

Thankies!
Well I played it a year ago when it first came out, and so hadnt been on it since. Id completed elite four etc, so just fancied a new round and got some cool pokemon this time.

Plus I chose snivy on my first go and I didnt like it.
Reply

Reply

hahah oh god!
Ive never had the goal to catch em all in pokemon.. theres just too many! especially now

Reply

Reply

Very cool pokes

Megusta your art style!
Reply

Unzefant's leg bends the other way. But nice work!
Reply

YOU STOLE THE NAMING THING!
Reply