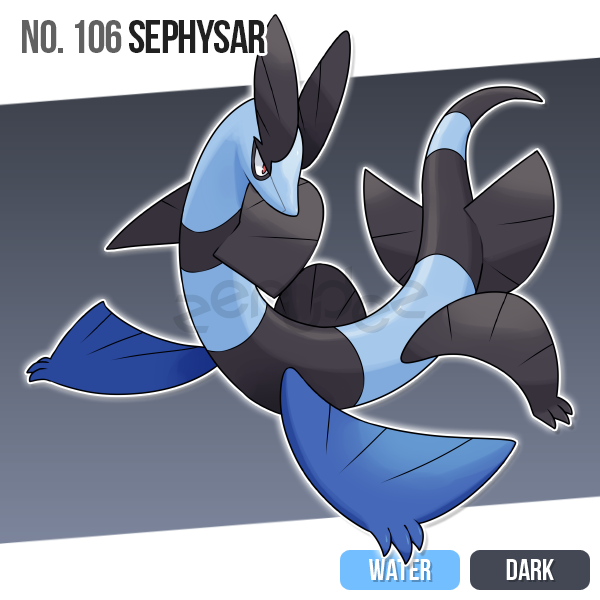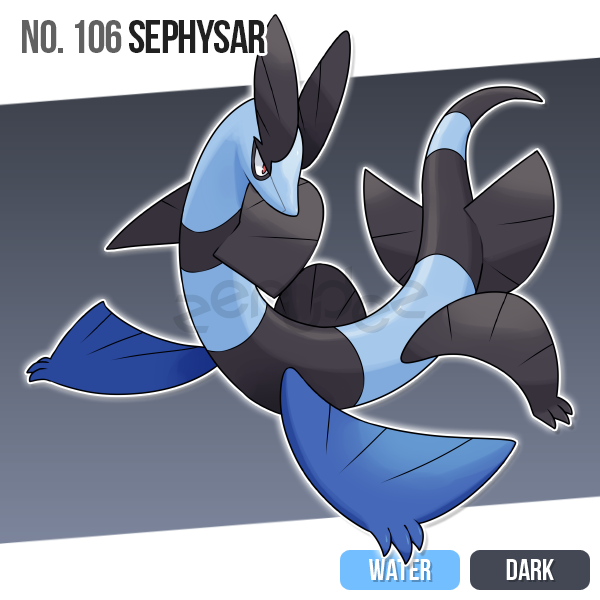 Watch
Sephysar
The Legend Pokémon
Ability: Swift Swim/Water Veil
Hidden Ability: Adaptability
Type: Water/Dark
Height: 10'03"
Weight: 226.5 lbs
Base Stats
HP 90 | Attack 110 | Defense 80 | Sp. Attack 125 | Sp. Defense 90 | Speed 105 = 600


Evolution
Finray evolves into Ogoprowl starting at level 34, which evolves into Sephysar at level 52. Sephysar can Mega Evolve into Mega Sephysar using the Sephysarite.
Dex Entry
Sephysar are known to inhabit the mysterious Lake Altus. There goes a saying that whoever dares cross its territory will face great danger. It's able to harness the power of storms.