Profile picture by
CeliniaTepes
I am taken by the
CakeeZiggler
Deviant ID by
AspiredWriter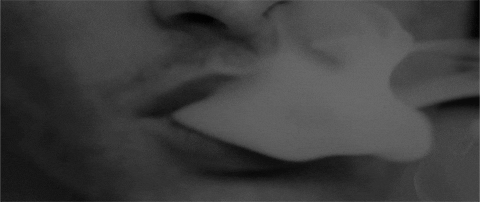 (flag counter started on the 18th of August 2017)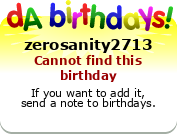 Hi there, it's me, that stereotypical 18/19 year old emo poet. I can't be bothered to put much effort into writing a decent bio, but anything is better than my last one.
I have been a writer for a few years now. I wrote some experimental "songs" when I was around 15, then started writing poetry and short stories when I was around 16. I joined dA just before I got into writing poetry, when I thought I'd be more into writing short stories (then I got lazy and couldn't be fucked to type up stories).
I wrote about relationships (or crushes), depression, hate, anger, and general cringy pieces of shit that are typical of an angsty teen. My stories always seemed to involve either murder, suicide, or both, and never last more than a page. I don't know what my newer style is, or if I even have a style, since I can barely seem to write anything decent anymore. The few works I manage to get out seem to be going in more of a narrative-poem direction.
If you need someone to talk to, I might be willing to listen, but no promises, I check dA sporadically, and often have moods where I can't stand talking to anyone.
If you're going through tough times however, and no one else will listen, I will reply as soon as I can, with any answers I can think of. I never get annoyed at people that are going through the same kind of mental hell that I can't seem to get out of.
I hope this bio isn't as bad as I think it is, and I hope you enjoy my work, especially some of the
cooler
new stuff (excuse the pun about the poem I just released).
I'm an asshole, I'm a prick, I'm mopey, but worst of all, I'm a writer.
Favourite Visual Artist
idk, not me?
Favourite Movies
Edward Scissorhands, Clerks., Mallrats, Jay and Silent Bob Strike Back, Clerks 2, The Nightmare Before Christmas, Sherlock Holmes, Deadpool, Jumper, Drop Dead Fred, Harry Potter, Crank, Space Jam, V For Vendetta, The Addams Family, Dark Shadows
Favourite TV Shows
Sherlock, Rick and Morty, Battlebots, I don't watch/pay-attention-to much TV
Favourite Bands / Musical Artists
THE WOMBATS!!!!BringMeTheHorizon,DeathCabForCutie,Alesana,JohnButlerTrio,GreenDay,Oasis,TheSmashingPumpkins,TheOffspring,Nirvana,Slipknot,PierceTheVeil,AFI,TheArcticMonkeys,MyChemicalRomance
Favourite Books
anything by Matthew Reilly, Harry Potter series, Department 19 series, Dracula, The Percy Jackson Series and other Rick Riordan books
Favourite Writers
MATTHEW REILLY, J.K. Rowling, Will Hill, Bram Stoker, Amelia Atwater-Rhodes, Rick Riordan, Ian Irvine, Heather Brewer, Stephen King, Micheal Grant, John Flanagan
Favourite Games
Metal Gear Rising Revengence, FIFA 16, Guitar Hero Live, Pokemon Moon, Bioware games (Mass Effect 1, 2, and 3 as well as Dragon Age origins and 2)
Favourite Gaming Platform
Playstation (although i own an Xbox), 3DS
Tools of the Trade
my mind, pen (generally a Bic Atlantis or a Papermate Kilometrico), and paper/notepad/laptop/arm
Other Interests
Writing, , playing video games, football (soccer to people who don't know their hand from their foot)