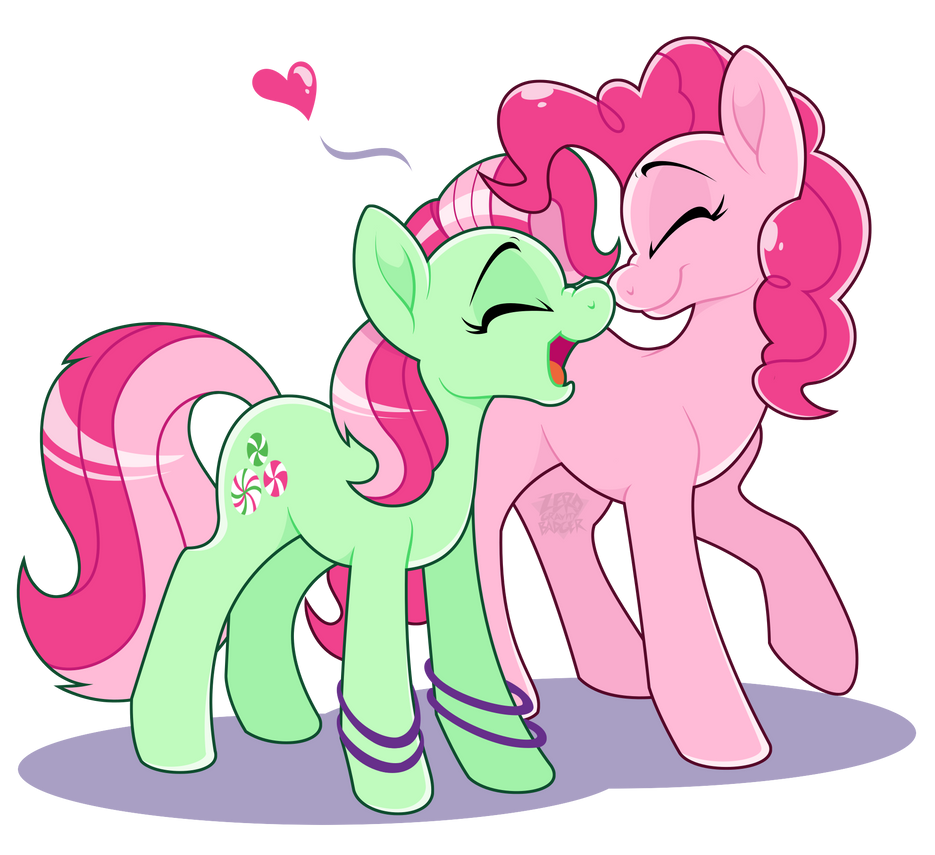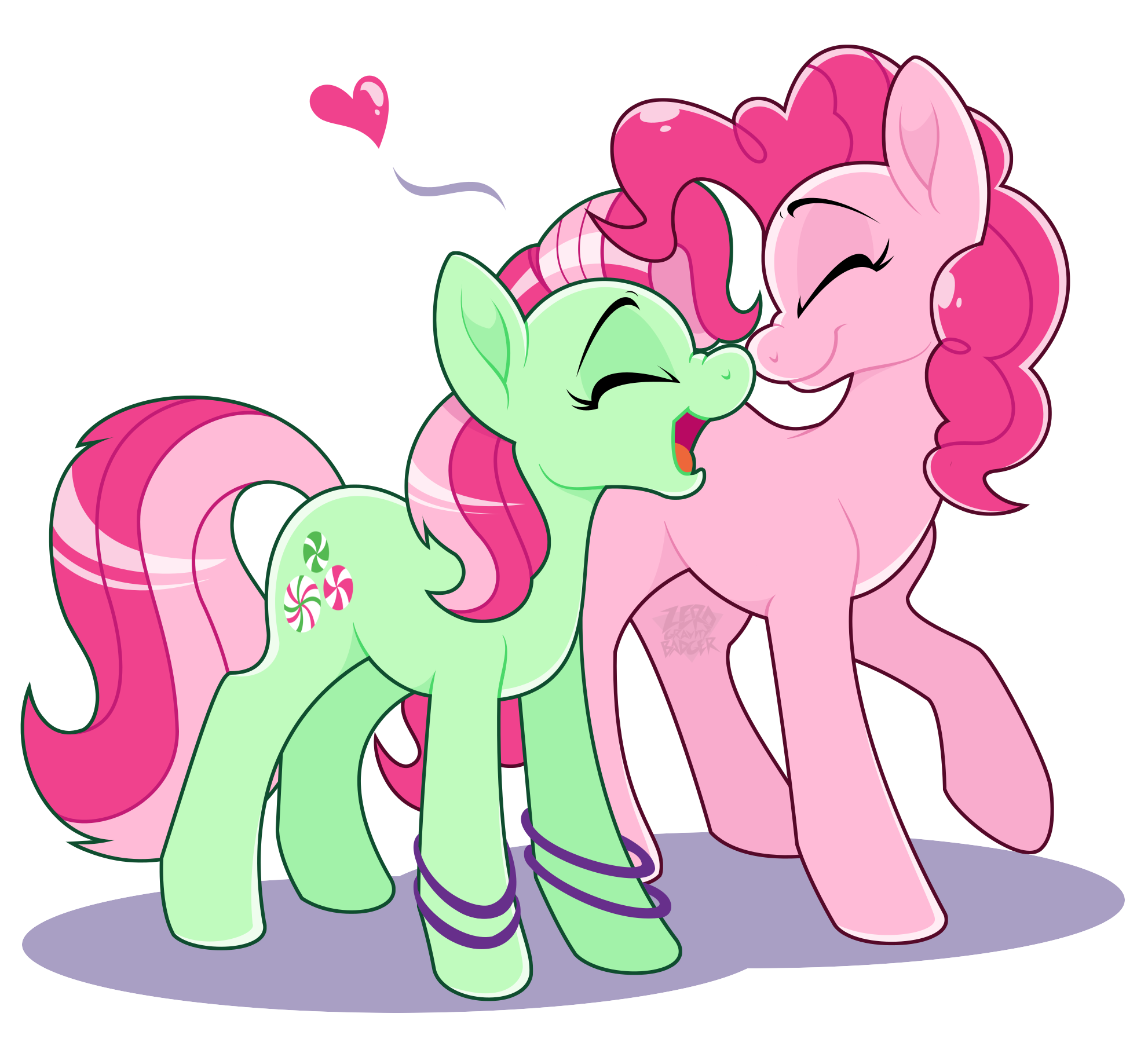 Watch
if you thought i was done with pinkiemint then you would be wrong

also to all you nerds on derpibooru: i see you

I want a boop from Pinkie!

Reply

I really, really love this. Your style and coloring are awesome.

-Riley
Reply

I think Minty definitely has some potential at least as a background pony, or maybe she could be a side character to help further the plot of an episode, in vein of Strawberry Sunrise.
One things for sure, like this piece suggests, she and Pinkie would definitely get along well. (Yes, I have seen bits of that G3 Christmas special.)
Reply

I envision a G4 Minty as someone who will stumble over words quite often. She's quite eloquent in her writing, but when speaking she might end up stuttering or saying the wrong thing. She'd be socially awkward, but always willing to try and better her social life. She would want to be as outgoing and friendly as Pinkie but has no idea how to go about it. Inspired by Pinkie, she tries to be more bubbly but fails because of her lack of charisma.

My idea with the ship is that Pinkie and Minty were childhood pen pals that eventually lost contact. They reunited as adults when Minty visits Ponyville on vacation from her busy life in Manehattan. Pinkie shows her the ropes and helps her develop her own identity.

idk just a thought
Reply

That could be good. If the show isn't going to do anything with her (though I'm not giving up hope until FiM ends), a fanfic might deliver.
Reply

Reply

If they ever bring Minty into the cartoon, so many G3 fans (including me) would totally lose their minds. They already made the toys and the Build A Bear. Whyhas this not happened?
Reply

Why isn't there more of this?

This was the best G3 ship.
Reply

If only this could happend in the show!
Reply

Reply