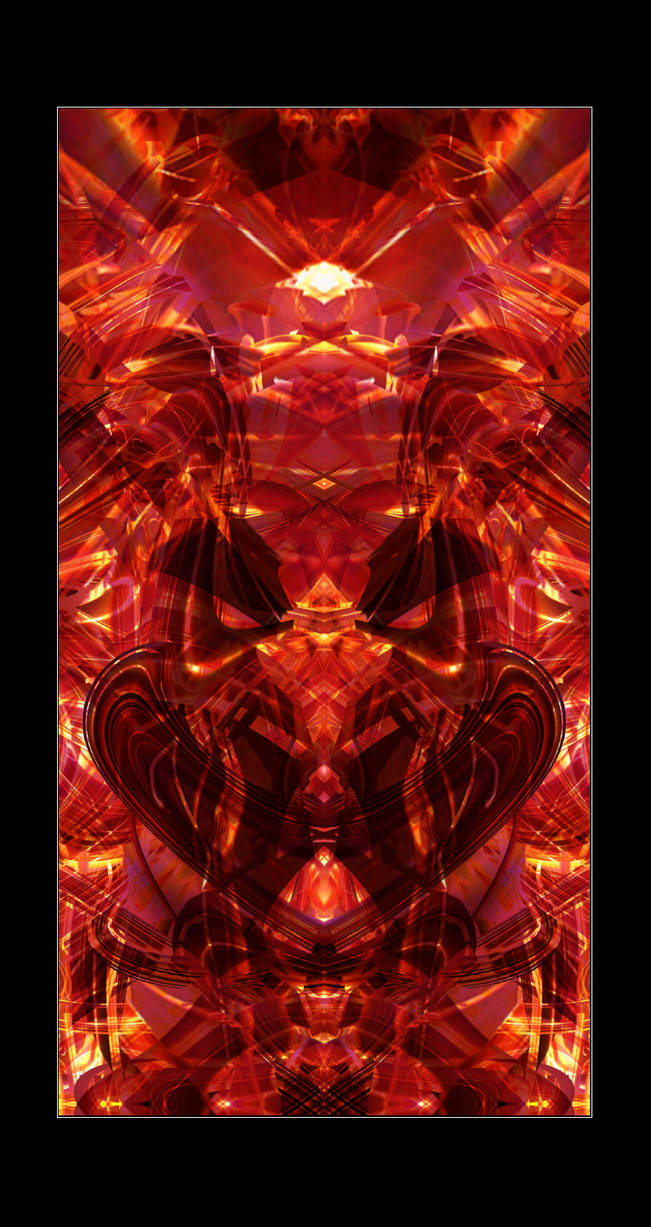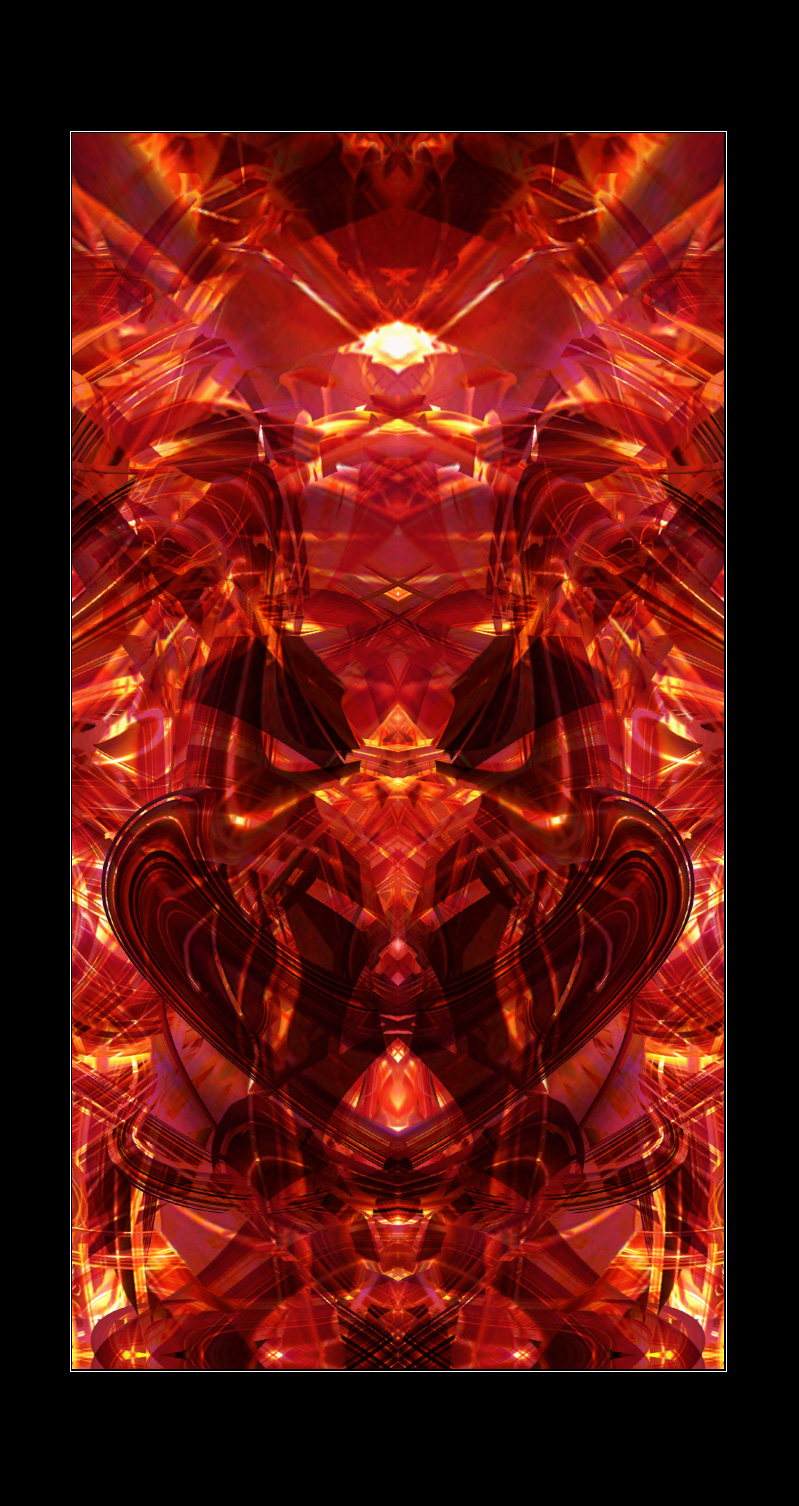 Watch
...just played around , and thought... Wtf, that looks like a vision in Hell of, The Violater.... (Clown, wtf)

intruding!

(what kind of feeling i got from that, lol, intruded)

an evil smile i see hidden in it, or is it my imagination?

btw may be you could use more shiny and shadowy parts in this picture, it needs more contrast
Reply

Yea, intruding is an accurate description.

This was maybe one fifth of the image i was working on, and thought... hmm, that face hidden in there deffinitly had that menacing, intimidating look...
and thanks for the suggestions...
Thats one I think ill come back on later when i have more free time. -Mike
Reply

This is truly beautiful as all your work is!
Reply

That is truly delicious... Molten red and yellow tones work very well with such rediculous complexity. This is the kind of texture the most people can only create in a moment of desperation using a spoon in some jello.

you're telling me that was done without 3d rendering of any sort? That blows my mind.

Keep it up

>> DJB
Reply

Thanks ...lol
Compairitivly... Jello and Spoons, Good times, with Hilarity ensueing...

But seriously... Yea everything I do, is ps7, or obviously the pictures I shoot, just a cheap little 3mp camera, with some borders thrown in from photoshop.

I would love to do 3d work one day... but I dont have the time to sit and learn the software, sucks, but thats life...

I actually wanted to go to School here in FL, at Full Sail for CG and Film, but I dont have the extra cash right now.... one day...
take it easy-
Reply

Take a crack at bryce 5 some time and I think you'll find it has the smoothest, fastest learning curve you've ever seen on artistic software. I got myself proficient with it less than a month after picking it up the first time. Nothing like Maya or 3dmax that takes a lot of practice.

>> DJB
Reply

That is wicked!!! How do you people do these things???
Reply

....a side from selling your soul to the devil....



no no no... just kidding.
its all in the Wrist.
Reply