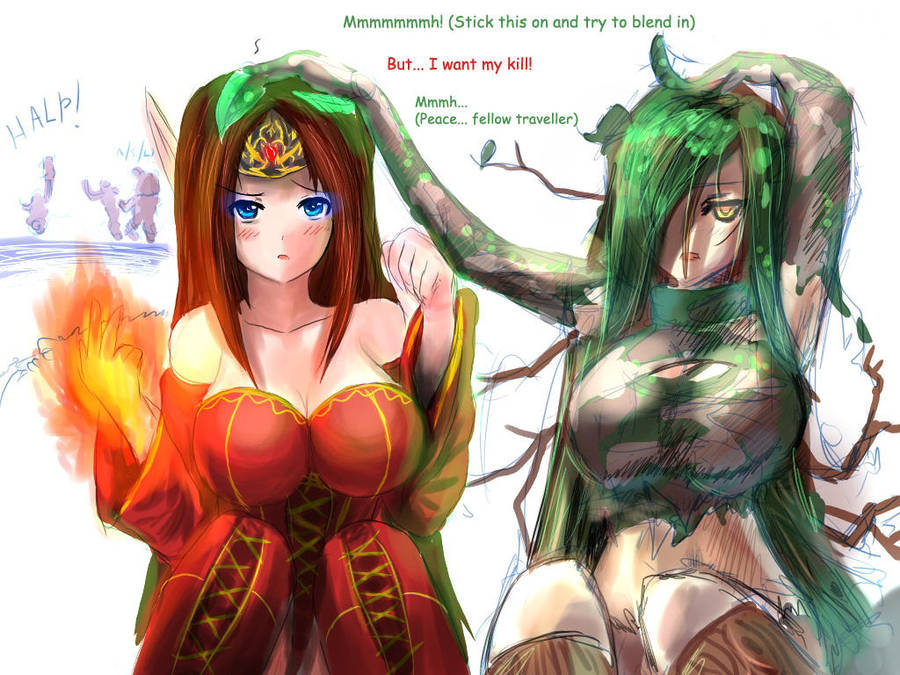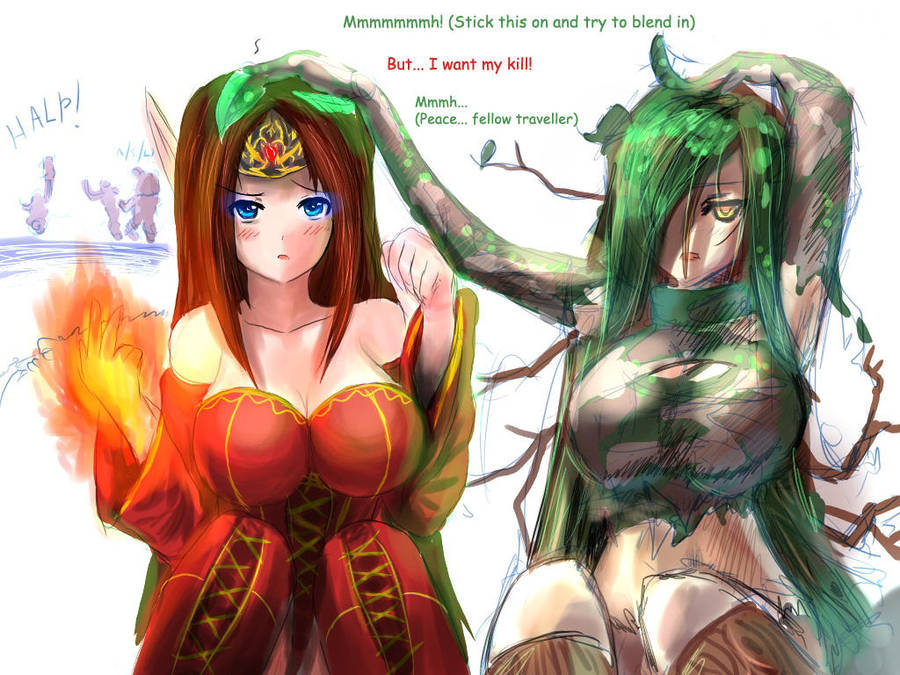 Another pic with

Well, we were playing dota last night and decided since we didn't want to sleep yet to do a quick OC, He played Lina, and i played Rooftrellen
What we see here is Roofl-chan using her invisible spell.
Roofl chan was originally a loli, but for the purpose of this pic, since she's Lv25...
Her hair originally was brown, and had a wood grain pattern on it, because she'd look like a log from behind

but green looks better...
And loved how lina turned out, he took quite a while on it too! <3 if you like her, give him some encouragement on his page?

How do you make plants look nice? add glowing moss! like in Avatar! *random dip dip* woah? cool
Totally one of my first tries with this kinda color tone

i did fall asleep after i did my half....
(Yes we did lose again, i'm such a nub...)