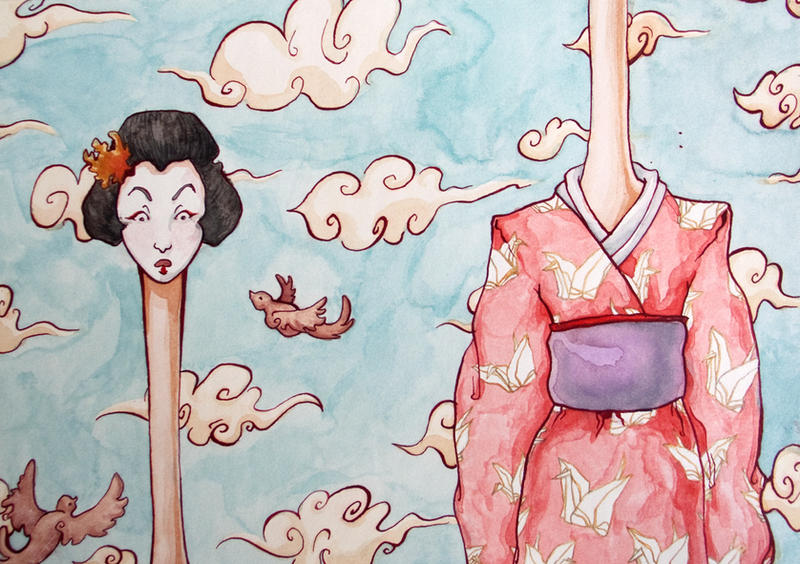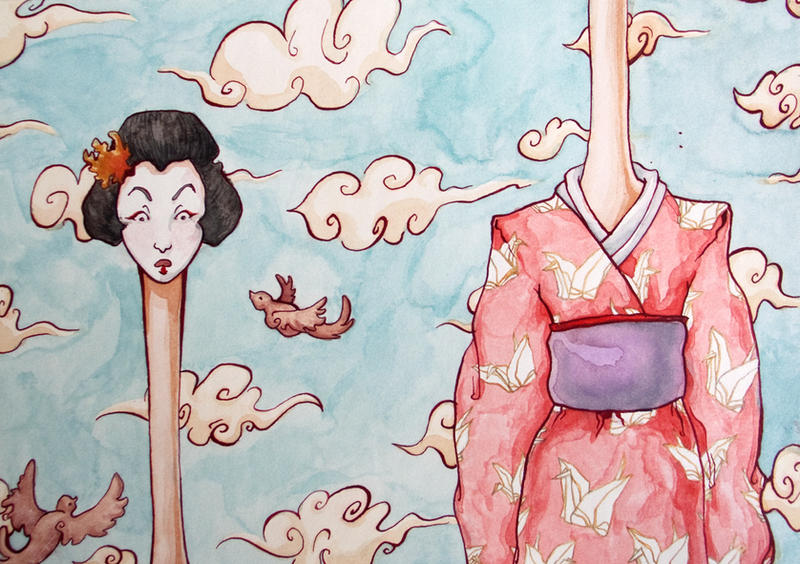 Watch
Alice in Japan
"Head in the Clouds"
Pen and ink, and watercolor on illustration board
Done for a class project where we had to take a well-known children's story (Alice in Wonderland) and put it in a different country and time period (feudal Japan). This is from the scene where Alice's neck grows and she is attacked by birds that think she's a snake.
EDIT:
Woah, Daily Deviation! Thank you so much, `
mykel
!