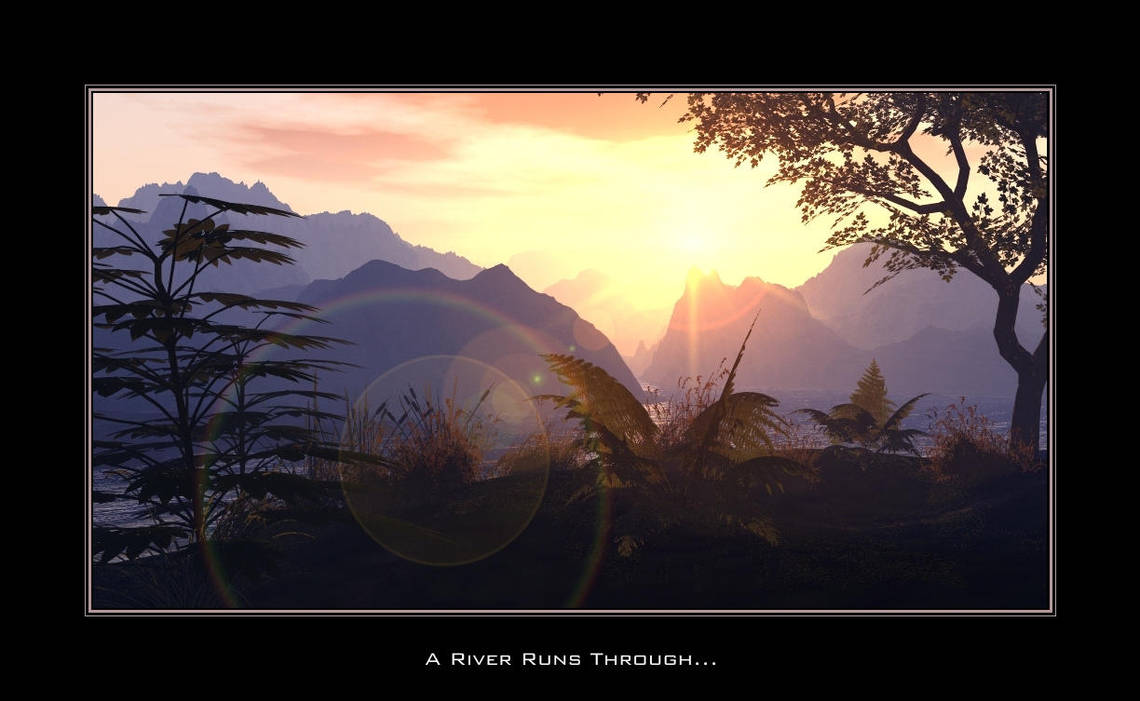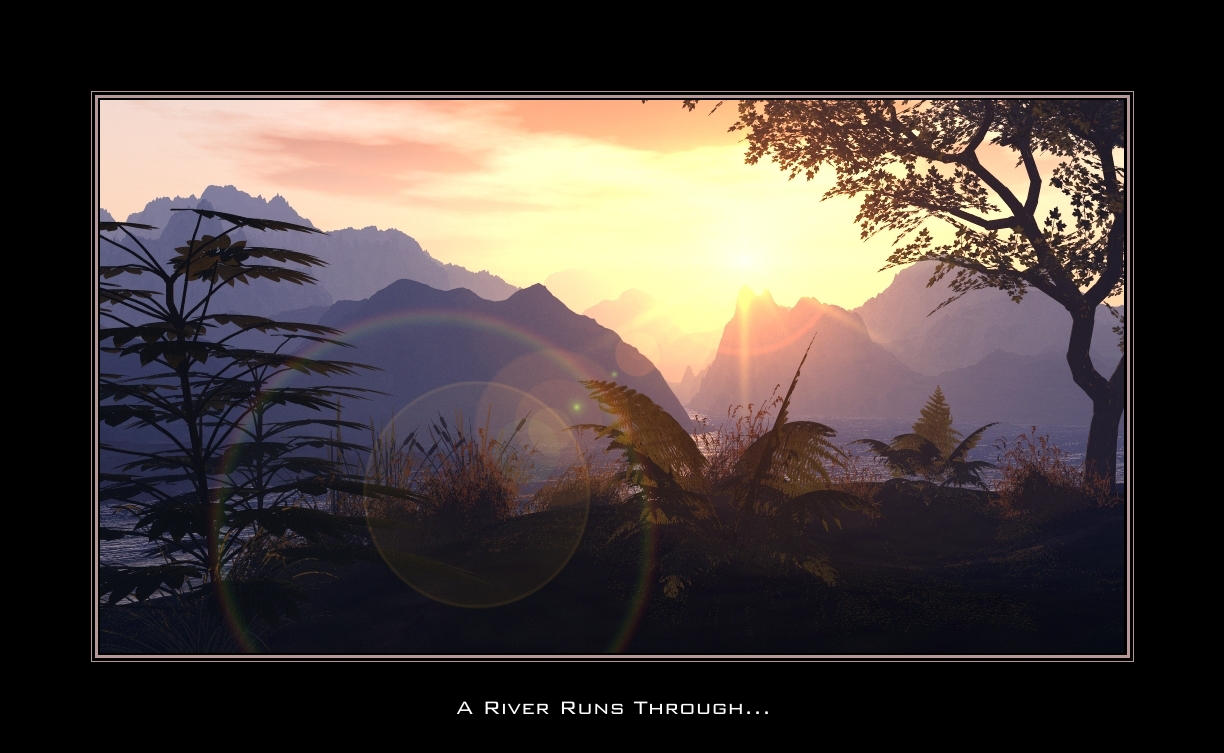 Watch
My current work in progress.

I need to do quite a bit of work on the hill over the river to the right and sort out the ambient lighting, but I'm pleased with the composition.

quite nice render. looks much like a photograph in the preview. but the full view is kinda lacking. you should try blurring it a little as cameras never capture pictures so crisply. very nice though.

peace, luma
Reply

not bad, not bad, the only thing is the tree in the top right is too blocky

Reply

I agree. I'm going to upgrade my Vue D'Esprit and I believe the new version has much better vegetation control.
Reply

Looks good so far. Now for some crits. The plants are the only problem really. Many of them are recognizably flat plane based having no thickness or imperfections.
Reply

I know - I think I need to find another tool for generating the plants. Vue 4 seems a little weak there.

Either that or it's going to be some pretty serious bitmap editing methinks.
Reply

Beautiful without a doubt.
Reply

Wow, this is absolutely gorgeous. I thought it was real until I looked at the catagory. Wonderful job with the light.
Reply