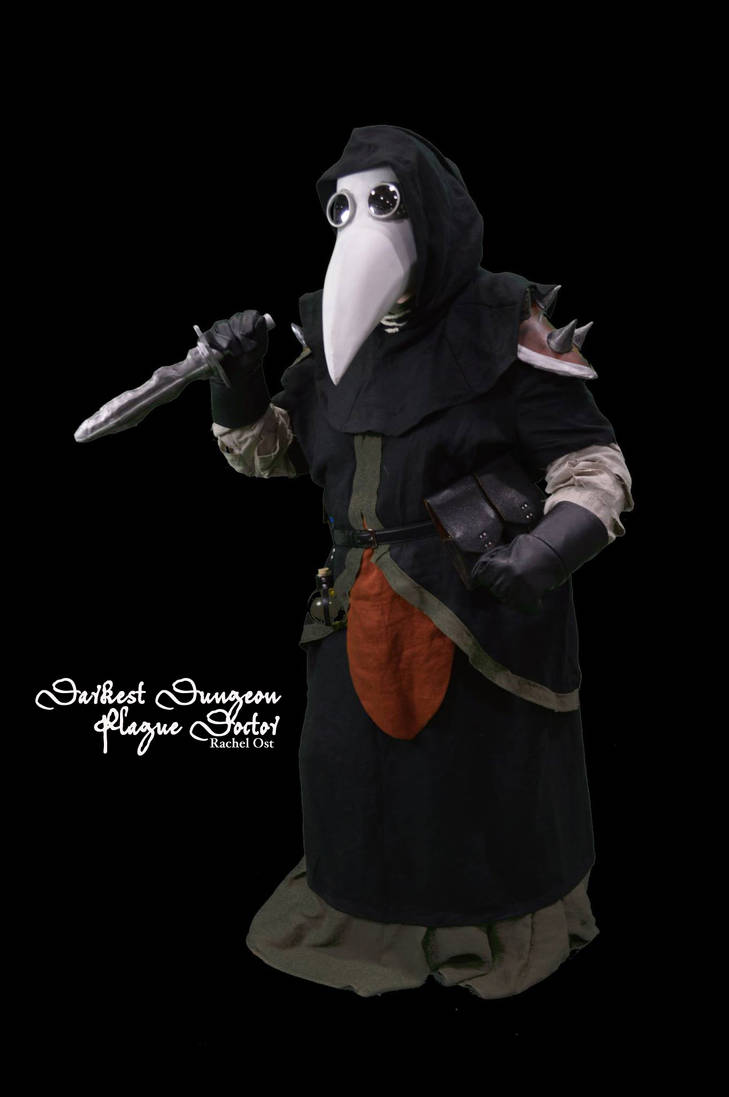 Watch
Cosplay from Planet Comicon 2017. The plague doctor from Darkest Dungeon.

Sewn using linen, pauldrons made from Worbla and paperclay, dagger made from a child's foam sword and more Worbla, then painted. The mask was a gift, and the gloves, bottle, and beltpouches were purchased.

This took about four weekends to get put together, with a lot of help from my friend (though, there's a lot of handsewing that I did to move this project along.

Photo by Cosplay Portray of Springfield, Missouri.

Im surprised no-one has commented on this one yet. o_o; I felt like an idiot because I hadn't played the game yet, but I knew from the masque it was some kind of plague doctor. I'm glad my brother was immediately like "Oh, shit! Is that a plague doctor from DD?" I thought it was marvelous, and assuming I can afford to go to another planet comicon, I'd love to see your next creation!

Reply

Honestly, kind of used to it at this point. Still, I'm glad that he figured it out! (I'm currently in a toss-up between historically accurate Rowena Ravenclaw, or Sabriel from the Abhorsen series by Garth Nix.)
Reply

That still sucks though, to spend a shitload of time on a costume and then have like 2 random people over the course of a weekend know who it is. *sighs* One of the things I truly regret is the lack of time I've made in my life for all the cool new indie games coming out. My problem is I get into something and then I get obsessed with it for 4~5 years until I move on. *laughs*

I havent read any of Nix' books, but I know his fan following is pretty ride-or-die, so I'm guessing with how picky a lot of scifi-fantasy readers are, he knows his shit.
Reply

There was another Darkest Dungeon cosplayer out that weekend, so that was pretty cool, and a lot of people did make comments when I walked by, so it was worth it.

That being said, the Sabriel one is going to take a lot of work, and I don't even want to think of how much time I'm going to spend block printing blue fabric to get the look right. But, when it's done? Oh, I hope it's going to be awesome. (now, does my chainmail still fit?)
Reply

I have no idea who sabriel is, but I'm interested. Do you have an image link?
Reply