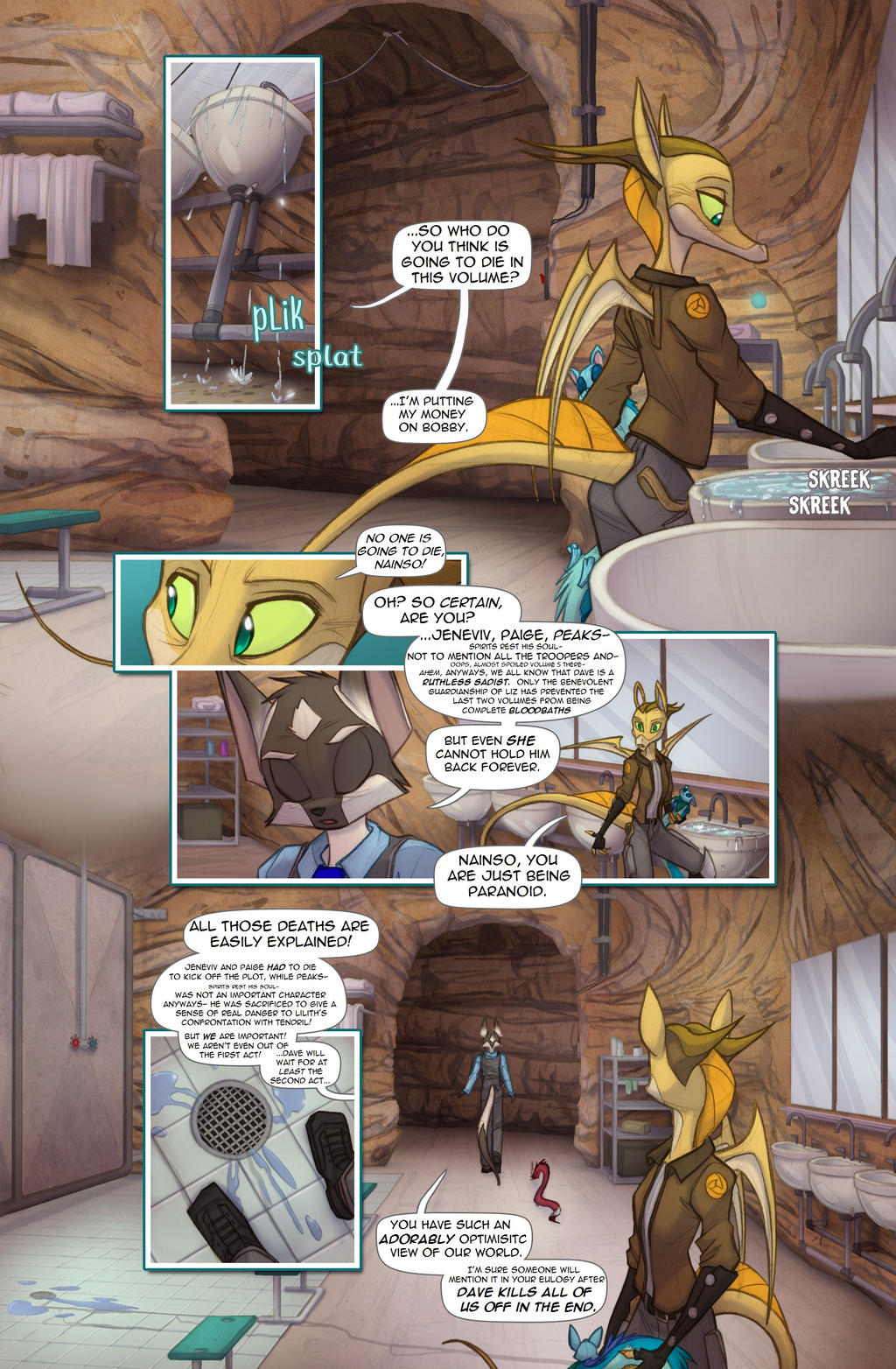 Watch
Title: "Kill Every Character" -Dave Lillie, Dreamkeepers Vol 4. production notes

We all know it is true.
Dreamkeepers is owned by

Dreamkeepers
2018 Dreamkeepers Summer Caption Contest is hosted by

DreamKeepers-Fans

No, you've got it so terribly wrong.
You're all already dead!
If you "die" here, you get reincarnated!

Reply

Well, we all know the #1 job of any writer is to make the lives of our characters hell. If I have to kill a character, I should think it has to be the one whose death would cause the most problems.
Reply

I hope Grunn, Scinter, Igrath and especially Viriathus dies now in this volume
Reply