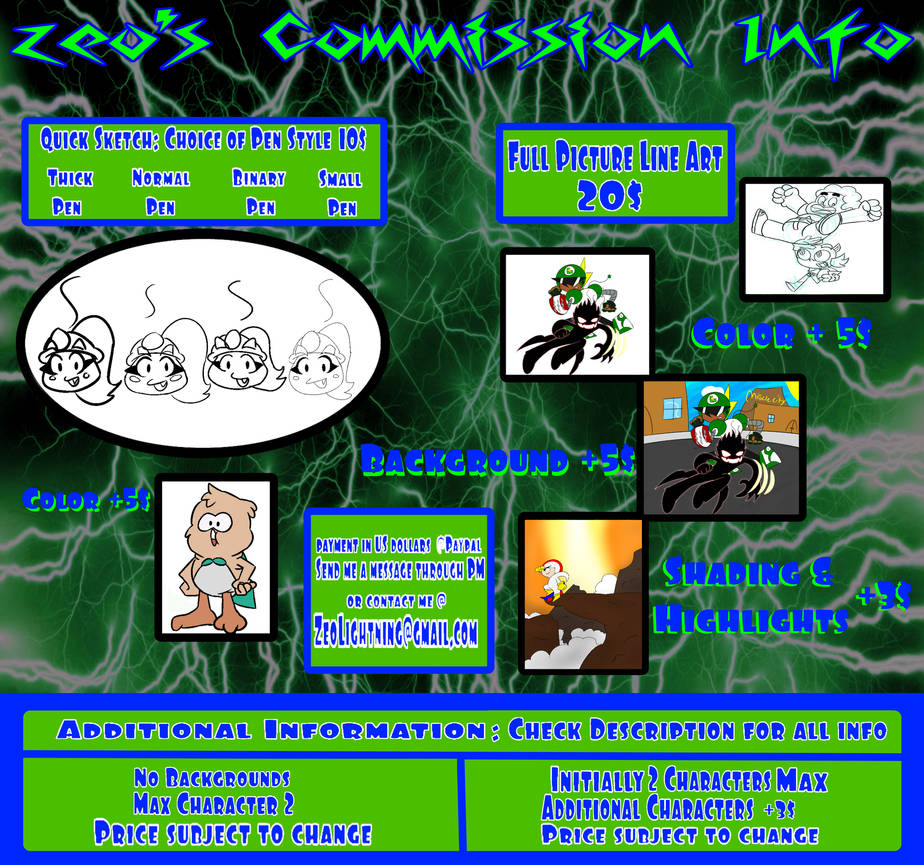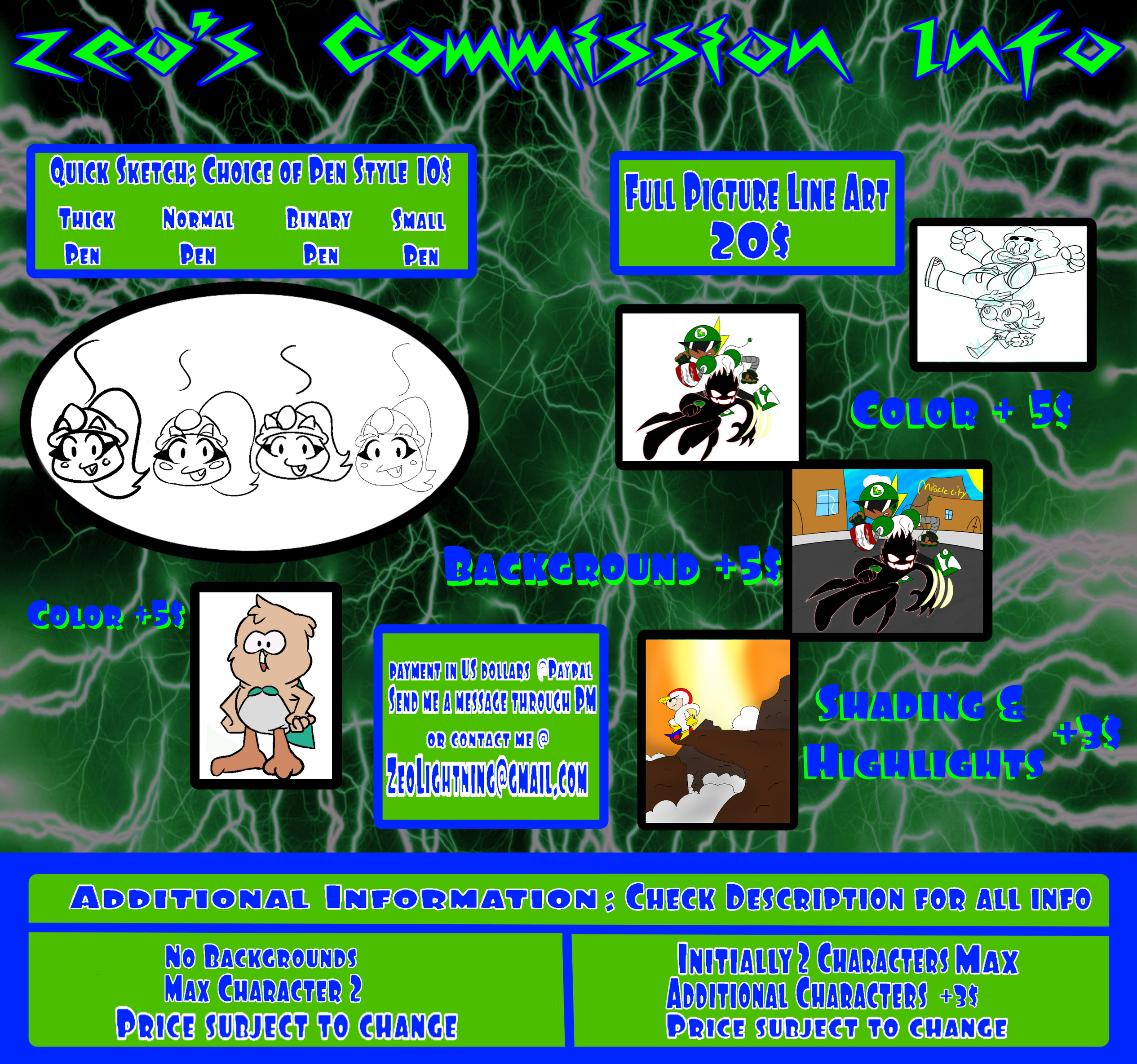 Watch
COMMISSIONS!!!!

Be as descriptive as you can. poses, facial expressions, clothing, etc. References are a must

Quick Sketch: Choice of pen style 10$

Pen Style Choices: Thick, Normal, Binary, Small

Colors +5$

- Max 2 Characters
- Flat Colors, no shading, no backgrounds
-Prices can change depending on character complexity and Image details.
______________________________________________________________________________
Full Picture Line Art 20$

Can have sketch lines or not if you like those.

Color +5$
Background +5$
Shading and Highlights +3$

- Initial Max character Limit is 2, any additional characters is +3$
-I will be making changes if you don't like how the line art came out but anything drastic will cost extra
- Prices can change depending on complexity, Variations, Details and Extra Effects
______________________________________________________________________________
I Do both SFW and NSFW

THINGS I WONT DRAW
Ponies (or real animals), Robots, Something Negative towards others

Most fetishes which include: Scat, Transformation, Hyper, Excessive fat, Watersports, Inflation, Feral, Sniffing, Drowning, Vore, Guro, Pregnant, Futanari, Diapers, Extreme Bondage and NTR

Non Canon ships like Narusaku or Zutara. I'm not into drawing those kinds of things, i do draw some crack ships though.
Feel free to ask me about anything else, I'm very open


Money has to be paid upfront after I confirm your commission
I'm ok with making changes, usually, major changes i can work around but if i have to do it more than once i may charge a bit extra for it

No full refunds if i've already started working on your commission

**I hold the right to turn down any commission presented**

Please bare in mind, I'm notorious for taking a long time to get to it sometimes, There are many circumstances for this but I WILL definitely do it as fast as I can

Up to 7 Slots on all Websites, First come, first served [At this time im ONLY accepting 3]

I only accept payments through Paypal invoices, my Paypal email is: ZeoLightning@hotmail.com
The owner of this deviation has disabled comments.