See NEXUS, Issue 6...HERE!-->
fanrule.deviantart.com/gallery…
Patreon
www.patreon.com/Fanrule
UPDATE
I've been sick for a little while now, so bad I missed Halloween completely, "XD" However, I just want to say how glad I am that I got coverage under the Affordable Care Act...or Obamacare.

As a person whose been self-employed either full-time or part-time for over 20 years, I wouldn't have any coverage without it. Open enrollment, just started again. If you don't have coverage PLEASE enroll, you only have until December 15. It can save your booty, like it did mine.

Here is the site:
www.healthcare.gov/
...and I'm STILL developing a game with


...Just...gotta...get...HEALTHY!

<da:thumb id="691754985"/>
<da:thumb id="647247017"/><da:thumb id="457135727"/>
<da:thumb id="448660193"/><da:thumb id="446660582"/>
What do YOU want to see in a sexy MUSCLE woman dating game?

Give me your suggestions, and if it makes the game even MORE AWESOME, we'll incorporate it.

...and here are the projects I'm ALWAYS involved with.

First there is
THE PRINCESS PAGEANT
www.amazon.com/Princess-Pagean…
PATREON
Some of my favorite Patreons
www.patreon.com/Fanrule
.

www.patreon.com/mkonstantinov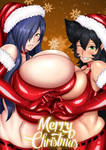 www.patreon.com/Fabiovalentini
CHARITY
I've worked with a number of models who either are conducting benefits to raise money for charities, or are running their own charitable foundations.

Denise Masino does the Warrior Dash to raise funds for St. Jude Childrens Research Hospital, Cindy Cannons runs her own foundation Yellow Up to fight children's cancer, and Amber Lynne Black is and autistic athlete and the founder of the Autisticfit Society, a non-profit that helps to educate and promote understanding of Autism to people of ALL ages..

I'll make a deal with you...if anyone donates $15 or more to ANY of these causes, then I'll commission a drawing of a character of your choosing. Just send me a copy of the e-receipt and then tell me what character you want drawn. I'll have one of the models I know drawn AS that character.