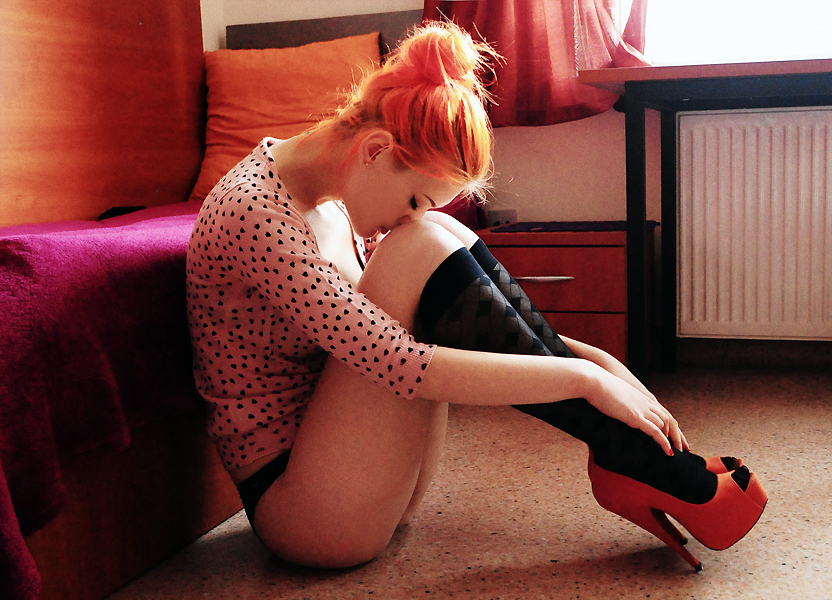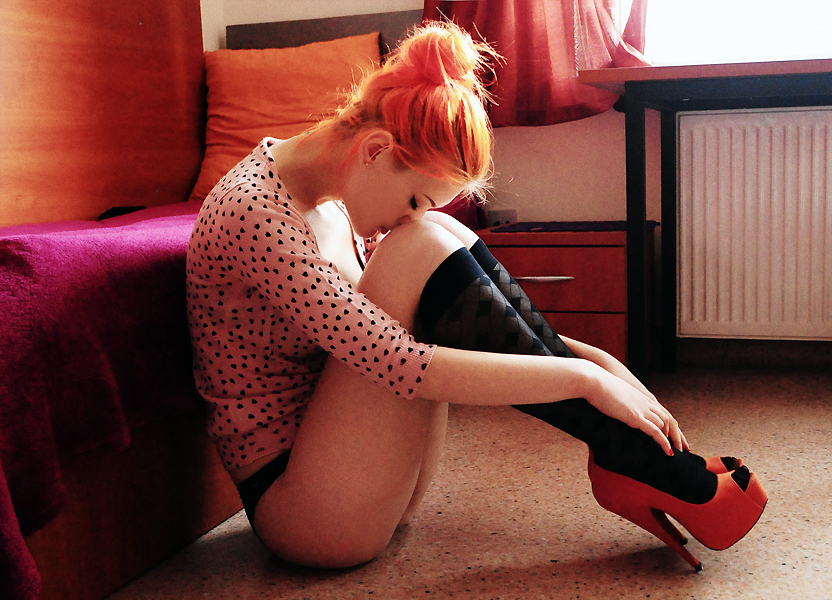 Watch
I saw this photograph on the homepage and I got to say that it is just beautiful. It's not the lighting, or the outfit you're wearing, or the positioning you used. It's just...a combination of everything. The background is a little distracting but it adds some mass appeal to the way you're sitting. Your hair is awesome! The color of it matches the colors present in your clothes, shoes, and curtains. You almost seem to make me believe you're praying, but you're not. You trick me into believing that you might be struggling...that you're trying to grasp something which I cannot tell. This is a wonderful depiction...and I love it.

The Artist thought this was FAIR
170 out of 184 deviants thought this was fair.