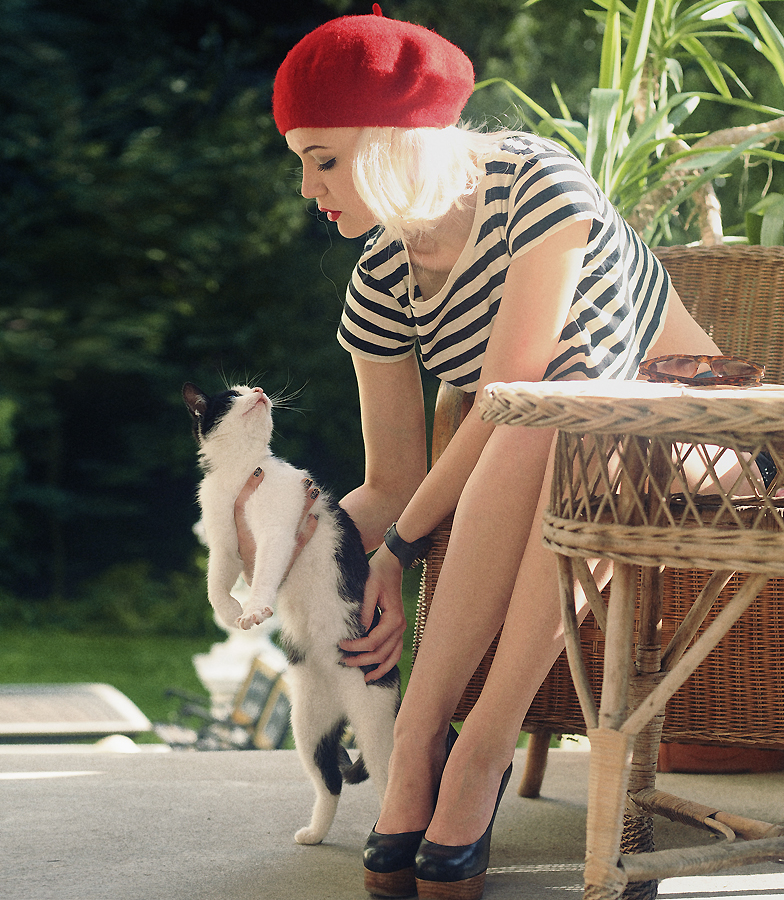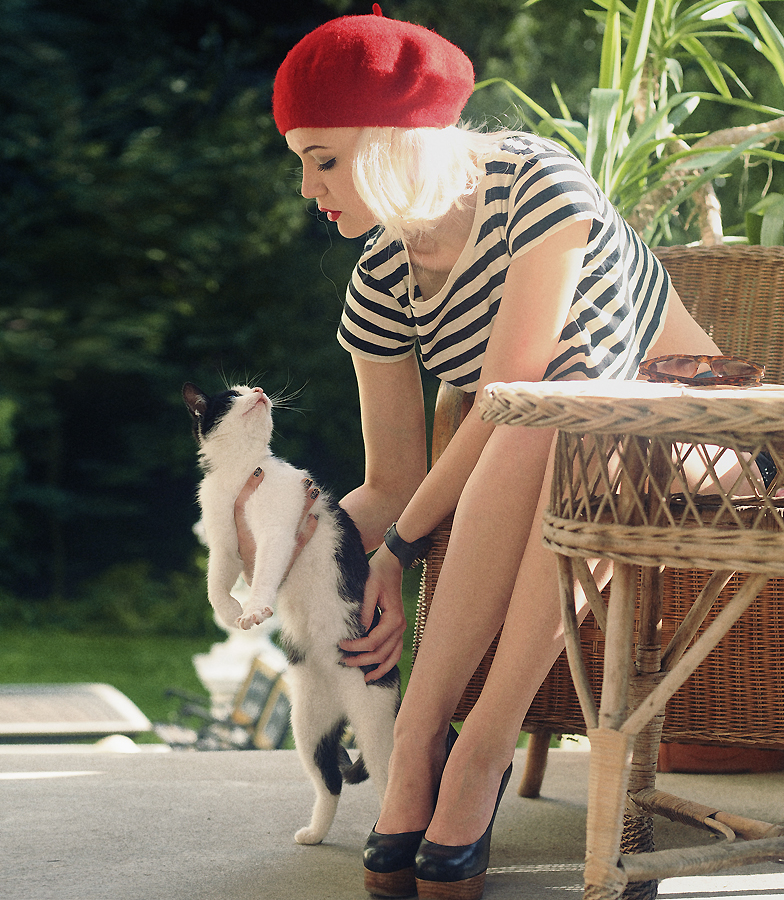 Watch
I just wrote a critique for another piece in this series, so forgive any broken-record statements.

The use of high-contrast color in this is gorgeous. The reds are complimentary to the greens, causing both to highlight each other. It goes very well with the complimentary colors black and white, and the neutrals making up the setting make sure that the model is the focus.

I love how the model uses her body and the lines she strikes interacting with the lovely cat, those fantastic shoes, and the furniture. Her makeup is tasteful and draws attention very nicely to her face.

The use of highlight and shadow are very, very nice.

I believe the cat speaks for herself(?)? Quite charming.

The only detraction that I would bring up, which is merely a matter of personal taste, is the single strand of hair highlighted over the darker foliage in the background. Others might find it to be a charming grounding element, and I certainly like the strands highlighted in the bright section of the picture to be nice in their own right. It is by no means a great flaw if the natural appearance of the photo is the greater priority here.

I very much enjoy this picture and the work that went into framing the shot to greatest advantage. Nice job, artist.
The Artist thought this was FAIR
18 out of 18 deviants thought this was fair.