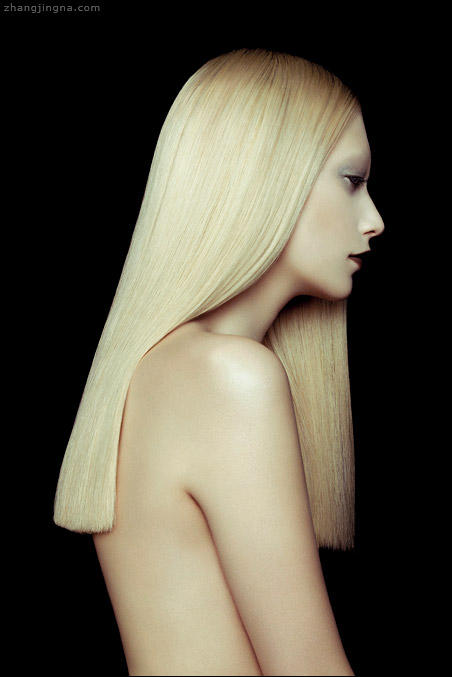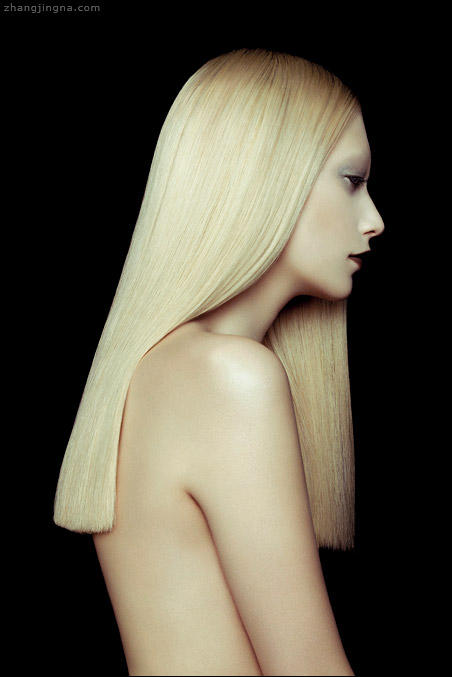 I'm looking for
cosplayers
! Please read more here:
[link]



Photography: Jingna Zhang
Hair: Linh Nguyen
Makeup: Wendy Karcher
Model: Yana Shmaylova @ Marilyn NY
Photo Assistants: Tony Li, Deborah Baik
©
Zhang Jingna
Copyright Notice
|
Facebook
|
Twitter
As always, Zemotion has this amazing ability to create such striking and bold photography, she makes it look easy.

This piece is particularly bold as it depicts a blonde asian. At least, thats who she looks like to me.
Asians are typically dark brunettes, therefore the blonde making the image even more bold. (stating the obvious--but I'm getting to it)

I enjoy the fact the blonde almost blends into the models skin, as the tone is very smooth, mellow and soft, just like the hair. I love how the lips are contrasting, very dark and practically blend with the background. Her eyes are barely seen, and appear black as her lips. I also enjoy the slight dark shadows on top of the head.
As mentioned in a comment, she does give off a "doll" like effect and it can come off eerie and lifeless. The fact you cannot see any eyebrows does give off a cold feeling. And her hair is so strictly straight!
But I'd say the makeup gives a touch of supernatural without being too out there. Almost like a strange dream.
She may look strange at a glance, but she's also has a strange appeal.

This piece is very fun. I always enjoy these kinds of shots.
The Artist thought this was FAIR
37 out of 38 deviants thought this was fair.