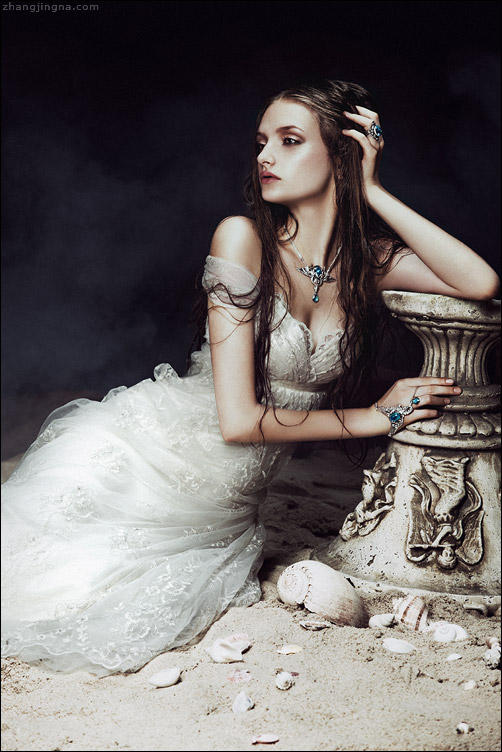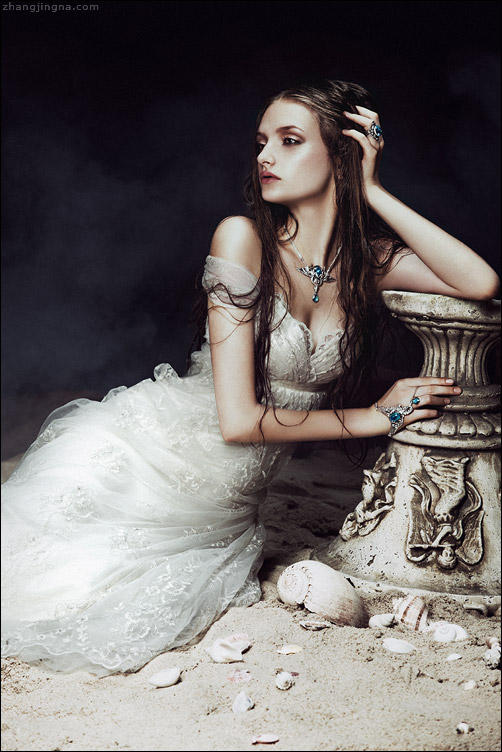 Watch
SingaporeBrides.com, Aug 2012
I got to collaborate with *
harlequinromantique
! Omg omg she was sooooo nice and sent me so much awesome jewelry I could use for the shoot and they were all so pretty *fangirl gush*
Been a long time since I used sand in the studio! We had about 500-600kg of it, setup and teardown was such a pain but so worth it for the concept I think. Thank you SingaporeBrides for the support~!

Photography: Zhang Jingna
Photo Assistants: Phyllicia Wang, Huafeng
Hair: Wai Fun
Makeup: Dewi Mahoney
Model: Shelby B/Ave
Jewelry: *
harlequinromantique
©
Zhang Jingna
Copyright Notice
|
Facebook
|
Twitter
Of the Song to the Siren pieces, this one really caught my eye - both the pose framing and the softness of the lighting work really well to bring to mind a painting while still drawing the eye through the shot beautifully. That this carries through both the human and sculpture elements means that as my eye moves through the piece, there's always a texture, a shape, and a tonality that catches my attention.

Makeup, jewelry, and hair work very well in this lighting - typically, when there's a sharp point of color, my eye is draw to it over other elements in a piece, but the exposure and lightness on skin tones and dress balance against those color points such that I reflexively take the entire photograph as a whole.
The Artist thought this was FAIR
28 out of 29 deviants thought this was fair.
This piece really caught my eye. Before I start with all the positives, I first want to say one thing that I (personally) think would have improved this image. I think a nature based backdrop rather than a black background would have given this image a bit more power, but this is just a minor critique.
Anyway, I love this photo. You picked great props and the dress is gorgeous, and I'm not sure if you were aiming for this, it looks like a bridal gown, which is very interesting. Adds some mystery to the image, I think. Out of all the Song of the Siren photos, this one is definitely my favorite.
You have a real talent in photography, I wish I was as good as you!
The Artist thought this was FAIR
17 out of 18 deviants thought this was fair.