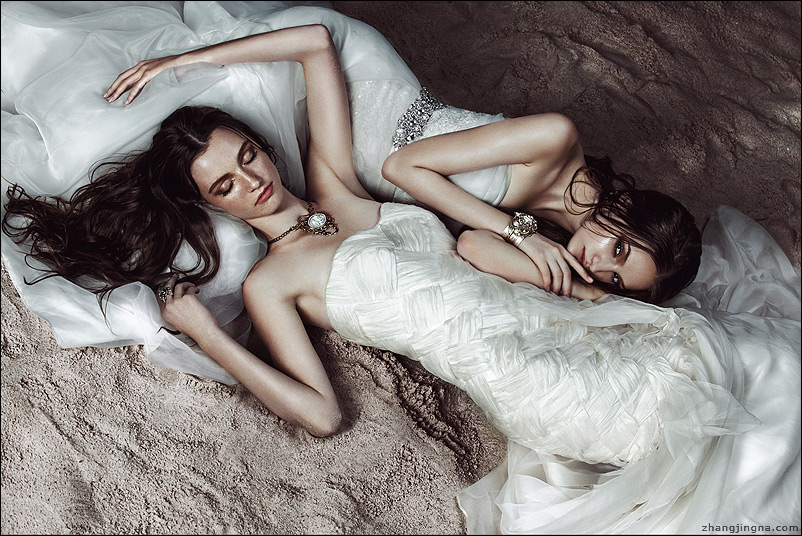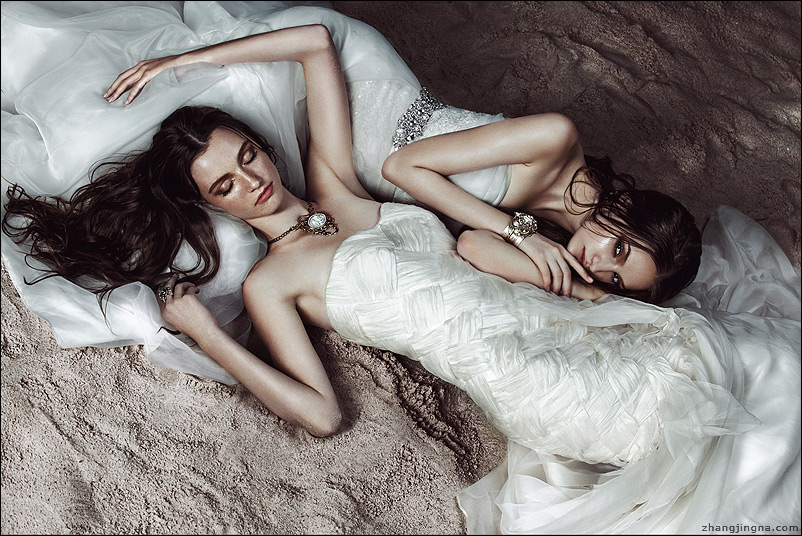 Watch
Preview for SingaporeBrides.com's August editorial~!
I got to collaborate with *
harlequinromantique
! Omg omg she was sooooo nice and sent me so much awesome jewelry I could use for the shoot and they were all so pretty *fangirl gush*
Been a long time since I used sand in the studio! We had about 500-600kg of it, setup and teardown was such a pain but so worth it for the concept I think. Thank you SingaporeBrides for the support~!

Photography: Zhang Jingna
Photo Assistants: Phyllicia Wang, Huafeng
Hair: Wai Fun
Makeup: Dewi Mahoney
Models: Christina T, Shelby B/Ave
Jewelry: *
harlequinromantique
©
Zhang Jingna
Copyright Notice
|
Facebook
|
Twitter
Wow. I love what you've done here, this is a brilliant piece of work. The image in it's whole appears surreal with how porcelain-like the models appear to be. The title works perfectly with the piece as it seems as though the two women are the sirens and they have their own song that they use to lure men into their grasps.
The models themselves are stunning, the poses are loose and the women with her eyes open just shows so much in that one look. It is almost as though she knows what it happening and, while there is nothing they can do about it, she seemingly plots a way out of their situation.
The second woman on the bottom half of the image, is so peaceful as though she has already accepted the outcome of the situation.

Overall, this piece is incredible. I believe you are an amazing photographer.

- sabrynabrooks.
The Artist thought this was FAIR
18 out of 18 deviants thought this was fair.
This is a brilliant piece! I love the simplicity yet compelling nature of it. IT draws you into every nook and cranny through the details. My eyes wondered over everything, the dresses are stunning against the coarse sand. The woman in back beckons with her eyes while the one in front is serine and so peaceful.

Both women are positioned perfectly, not one of them look like they were meant to be anywhere else but there. Song to the Siren, beautiful tittle for a beautiful picture, it fits perfectly with this. the lighting, makeup, facial expressions all of it works with the title and all of it is just stunning.

As always your work is inspiring and fantastic!
The Artist thought this was FAIR
13 out of 14 deviants thought this was fair.