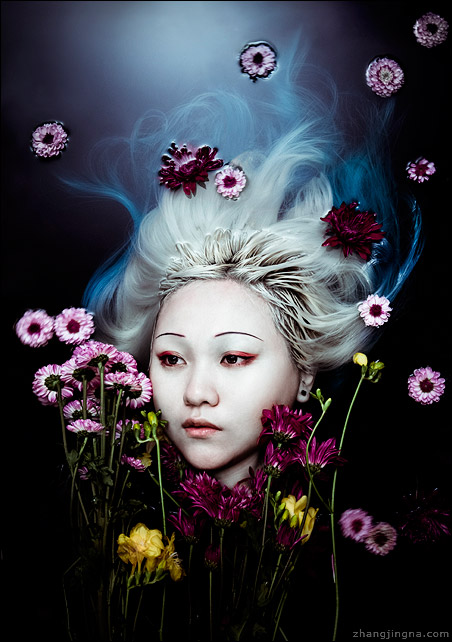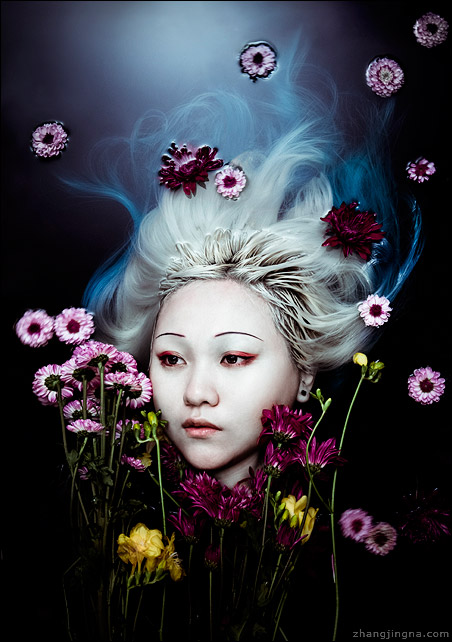 Follow the Motherland Chronicles project on
Facebook
!
Read about behind the scenes here:
blog.zhangjingna.com/2013/03/m...
Photography: Jingna Zhang
Photo Assistant: Ngoc Vu
We ferried water in containers for 2 hours to fill and drain the kiddy pool because I forgot to get a hose. T__T;;;
Motherland Chronicles:
©
Zhang Jingna
Copyright Notice
|
Facebook
|
Twitter
Absolutely breathtaking! This is one of the best pieces of yours that I've come across, and that's saying something! Your skills are amazing, and this is one of the first things to catch my eye in my notifications! The colors are beautiful, and they match in such a powerfully elegant way! The snowy skin is such a lovely contrast to the black background.
Model: Best choice you could've made!
Colors: Again, best possible choices!
Makeup: So simple, yet elegant. Truly stunning and beautiful!
Pose: Perfect!
Accessories! Not too overpowering, but not easily overlooked!
All in all, this piece is a 5/5 in each category! There is nothing to change, really.

The Artist thought this was FAIR
14 out of 14 deviants thought this was fair.
Very cool, I think its one of you better self portraits.

Colors and composition are nice , love the illusion of the flowers "dipping" a little under.

As a comment: I wouldn't have created the un-sharp illusion on the pink flowers in the lower part and in general the flowers look old/not fresh to me.

So for me as a rating:4/5

The facial part: nice color and expression
General lighting: a little flat, but goes with the atmosphere Color and composition very good! But the flower part could use a little more attention.

Great Work, hope to see more of it soon !
The Artist thought this was FAIR
12 out of 13 deviants thought this was fair.