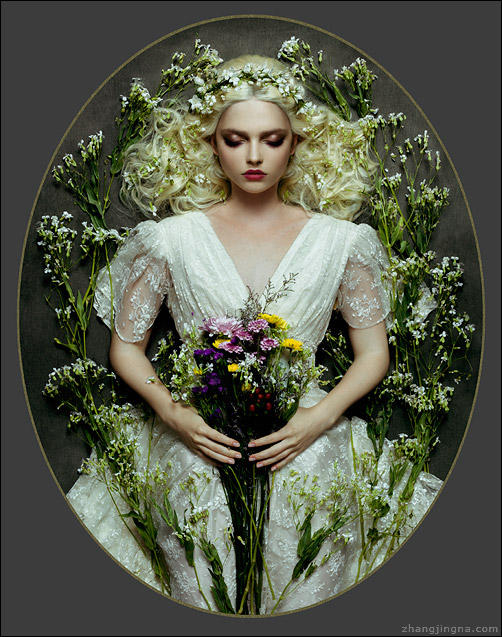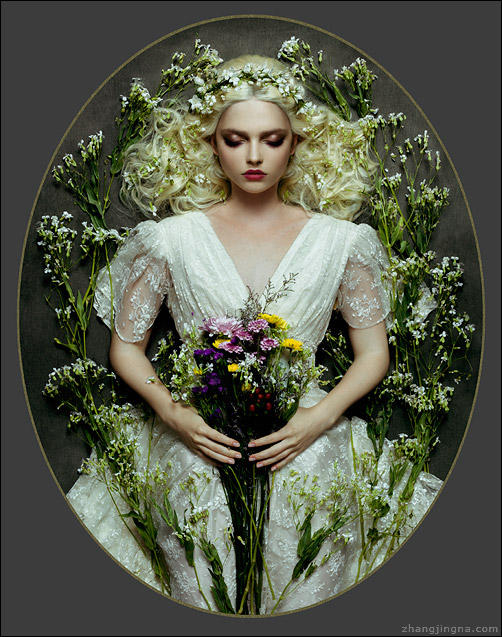 Watch
"Here is my love
Here is the sound of my heart
Surely you will understand."
- Heart of Thomas
In memory of L.
Photography: Zhang Jingna
Hair: Junya Nakashima
Makeup: Gregg Brockington
Model: Julia Gorbach
Photo Assistant: Ngoc Vu
Follow the Motherland Chronicles project

and also on
Facebook
!
I also got a Weibo account!
[link]
Motherland Chronicles:
©
Zhang Jingna
Copyright Notice
|
Facebook
|
Twitter
(gasp)

I am astonished at the beauty of this photograph. The shape molded by the flowers, the model and the directional flow of the whole... I am aghast at how the whole image comes together.

The piece makes me feel as if the character is that of a sleeping beauty. The sense of purity flows throughout the model and the touches of purple and red emphasizes that she is alive, rather than dead and silent.

I love how it catches my eyes right away and how the flowers lead me to the model's face and stance. The curves and shapes give it a strong lustrous touch.

My only critique is that the right side of the image feels slightly a bit busier than the other side, making it feel a bit lopsided (due to the flowers). Furthermore, the idea of the beauty surrounded by her flowers is a bit done here and there...however, I can clearly tell it has a bit more "Zemotion" than anything else.

Love it. Keep strong! Keep shooting!
The Artist thought this was FAIR
12 out of 13 deviants thought this was fair.