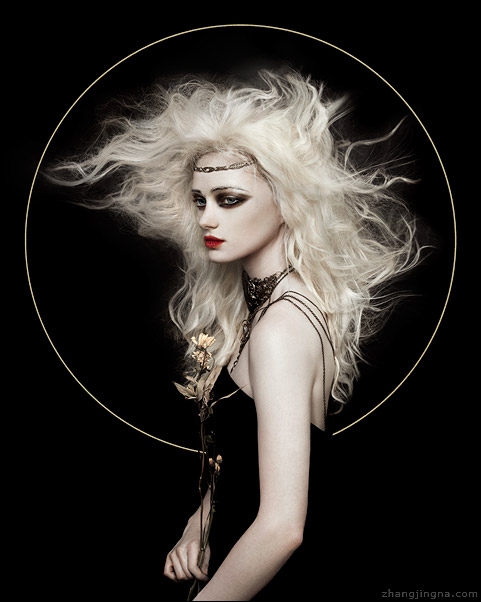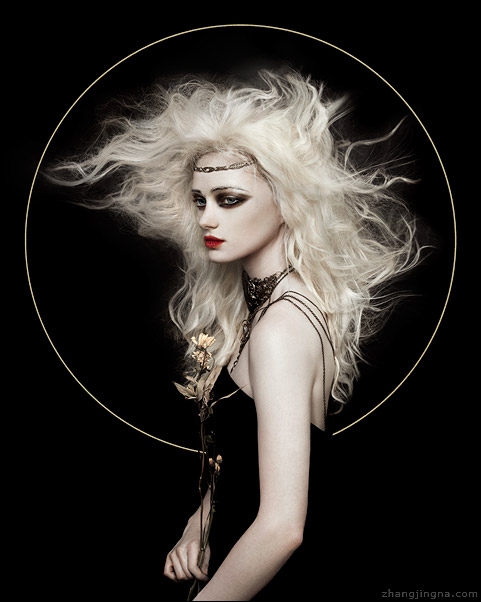 Watch
💥 Get prints for this piece here:
zemt.io/mc-prints 💖
This was pretty fun. Unbelievable that we're at week 20 now!!!
Also not sure if anyone uses Weibo, but I just got an account! Feel free to follow me for my kickass Chinese (rightttt)
www.weibo.com/zemotion1
Follow the Motherland Chronicles project on
Facebook
!
Photography: Zhang Jingna
Hair: Junya Nakashima
Makeup: Gregg Brockington
Model: Lily Olsen-Ecker
Photo Assistant: Ngoc Vu
Head piece and choker from
JuleeMClark
Motherland Chronicles:
©
Zhang Jingna
Copyright Notice
|
Facebook
|
Twitter
Absolutely stunning from the shoulder up. Very inspiring. I love the flower-thing being help up in front of her, but the image has little of interest below the shoulder level besides the flower. I feel like it would be better were the body turned toward the front more, or even if her body was facing away and she was looking over her shoulder.

Love the lighting, the makeup, the jewelry, the hair, all of that stuff is really awesome. I feel like the eye paint could possibly be a more flattering shape, but I couldn't say exactly what the shape is.
The Artist thought this was FAIR
10 out of 11 deviants thought this was fair.
I first want to say, that you work is really impressing and some of your pieces take my breath, but I dare say that I'm afraid this one didn't,
I like the shock of the black against her "whiteness" which is enchanting, but I think you didn't go far enough,
there is almost no collor, so I think you could be more extreme in the white, anyway the combination here is fantastic, and her hair is just perfect,
the circle make it look like some kind of tree for me.
the model is beautiful, and I like the red mouth (I would prefer black)...
well, your work here (even if not my favorite) is as good as always...
The Artist thought this was FAIR
9 out of 11 deviants thought this was fair.