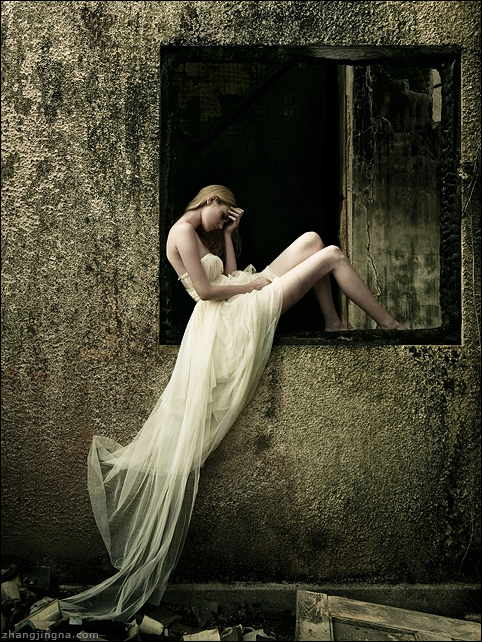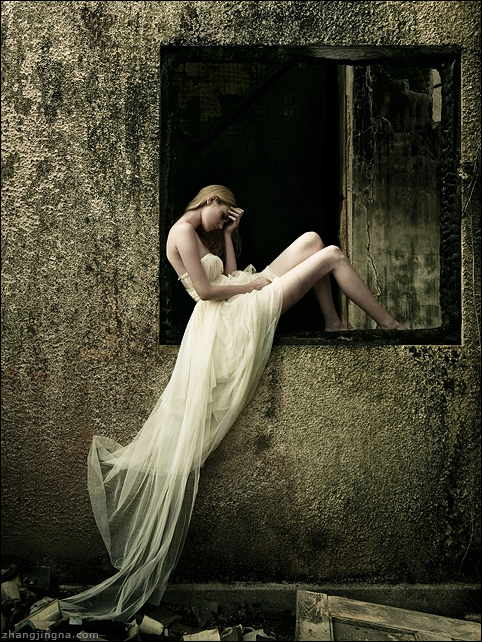 Watch
she believed and held on
to everything that was once promised,

everything that would be,
fading away...

---

Photography: Zhang Jingna
Model: Sveta
Get prints for this piece here! 👉 www.motherlandchronicles.com/s…
✨ My photography course, Artistic Portrait Photography:

http://

zemt.io/n-learn 😁

Follow me~!
- facebook.com/zemotion
-
Instagram
-

http://

zemotion.tumblr.com


©
Zhang Jingna
Copyright Notice
Daily Deviation
Given 2007-07-11
Forgotten Fairytales
by `
zemotion
- Is an amazing piece of art. A beautiful composition and the overall mood really caught my eye. This artists gallery is very inspiring and filled with beautiful works.Thank you for sharing. (
Suggested by mauricioestrella and Featured by hellfirediva
)
Very beautiful and interesting piece. Its truly intriguing as how the girl ends up in this state of sadness. Was she betrayed? Or perhaps her beloved passed away at the night of her wedding?
The models pose, the debris and the coloring, all contribute to a very sad and lonesome atmosphere. The models' feelings are amplified passing to the photograph viewer her desperation, her dashed hopes, and of course the lingering question of why she is so sad.
The framing is masterfully chosen to create a perfect balance while feigning asymmetry. I really like the placement of the model up, while filling the empty space with her wedding gown.
Truly perfect!

The Artist thought this was FAIR
774 out of 828 deviants thought this was fair.
A haunting image, beautifully done. The concept of the series, is very nice, and what's more interesting, is your approach.
Where the hair should be, it has been replaced with the dress.
The lighting, color tones, textures and model's pose and expression have been beautifully crafted together. The framing of the window towards the upper right adds to the whole Rapunzel feel.
The attention to details at the bottom of the shot give this strange aura.
I do however, wish the feet were not cut off, and that the background within the window was darker (the non black area). I find them to be a wee bit distracting from an otherwise overwhelming shot.
It's a shame the window is not higher, to completely remove the model from the center (not that it affects the photo, just a personal preference).
I am a bit late in confirming what already many have said:
Wonderful Job...

bravo!
The Artist thought this was FAIR
548 out of 605 deviants thought this was fair.