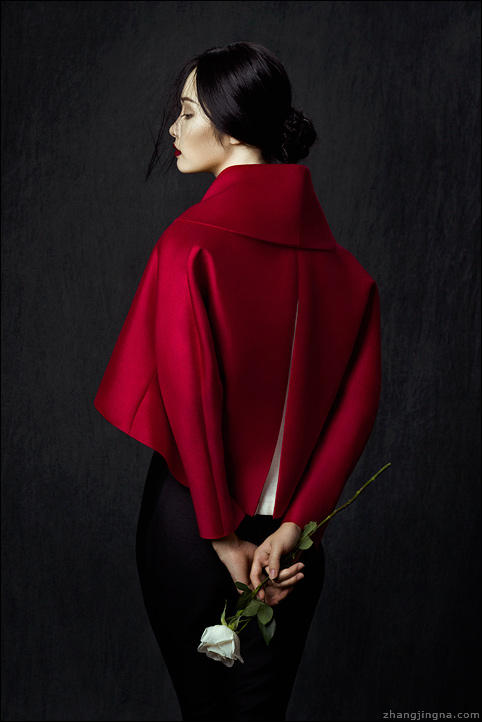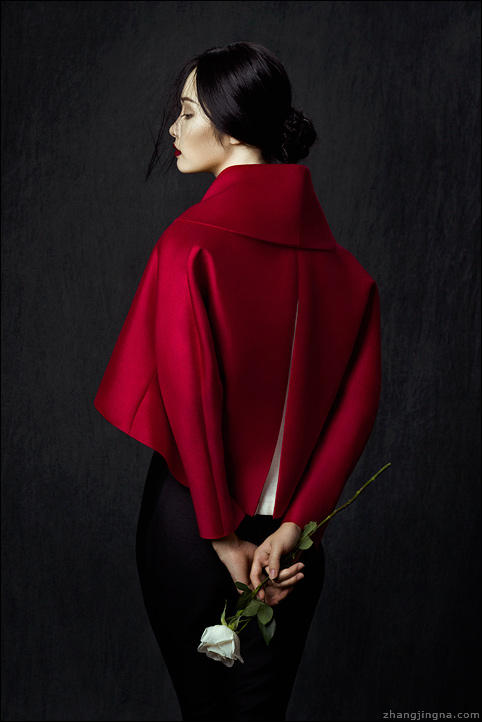 Watch
Photography:
Zhang Jingna
Styling: Phuong My
Hair: Junya Nakashima
Makeup: Viktorija Bowers
Model: Kwak Ji Young @ Wilhelmina
Assistants: Ngoc Vu, Ernie Chang
Backdrop: Savage Universal
Follow me~!
- Facebook
- Tumblr
-
Twitter
-
Instagram
Flowers in December:
Motherland Chronicles:
©
Zhang Jingna
Copyright Notice
|
Facebook
|
Tumblr
|
Instagram
This is precisely the sort of work I'm prone to liking in the first place, as it contains stark, well defined edges, symmetry with an offset to it, and strong definition between foreground and background. However, while these are things I typically find expressed in black and white, this achieves in color that same solid flow of line and space while keeping the strengths of the colors it incorporates.

Thus, in a black and white presentation, this would stand perfectly on merits of framing, geometry, and sense of layered space - but in color, the variation in presence, and the sense of carefully controlled depth and simplicity stand out. Exquisite work, both on its own and in contrast with the artist's other pieces.

From a technical perspective, every element balances to singular visual impact - from backdrop to hair, makeup to clothing, nothing is extraneous. This, in color, defines the very apex of what I look for in black and white portraiture, rendering a familiar style new to me once more. A most enjoyable experience.
The Artist thought this was FAIR
9 out of 9 deviants thought this was fair.