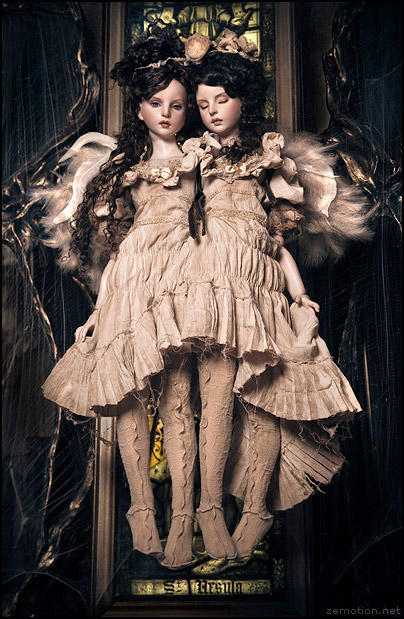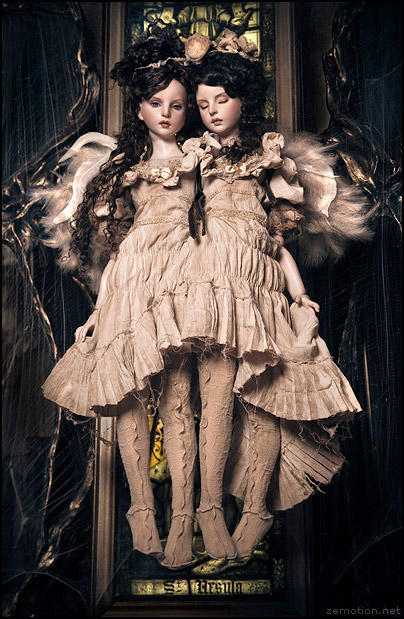 Watch
For Gothic & Lolita Bible Vol34.


Dolls: 恋月姫 Koitsukihime
Outfit: Alice Auaa
Photography: Zhang Jingna



I'm emo because what I just typed just went down the drain w/ an error page upon submission. =_=

Anyway, I was saying... This is from one of the shoots done in Tokyo a while back. The outfit was made especially for these Siamese twins for this photoshoot. I think that's pretty epic considering what a brand Alice Auaa is. T_T

The shoot was pretty stressful. The dolls are porcelain, cost more than 3 times my Canon 1Ds MarkIII, and outfit and set changing take more than hours with four people. But I'm uber glad I had the opportunity.


A major thank you to ~Kagetsuki and ~Gurololi for being so helpful all this time. Shooting for GLB had been one of my dreams for the longest time, without you this wouldn't have been possible. ILU.




For those who asked, I think these are about 90cm. And title credits go to ~Kagetsuki <3

Fallen in Tandem series:



© Zhang Jingna
Copyright Notice | Facebook | Twitter