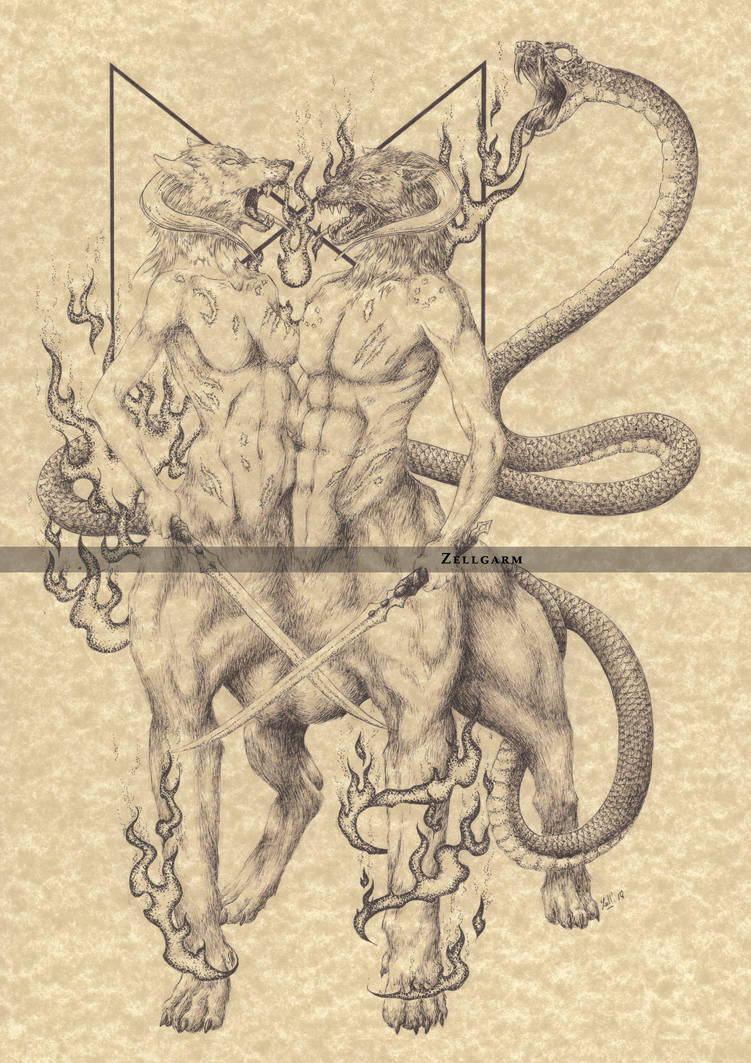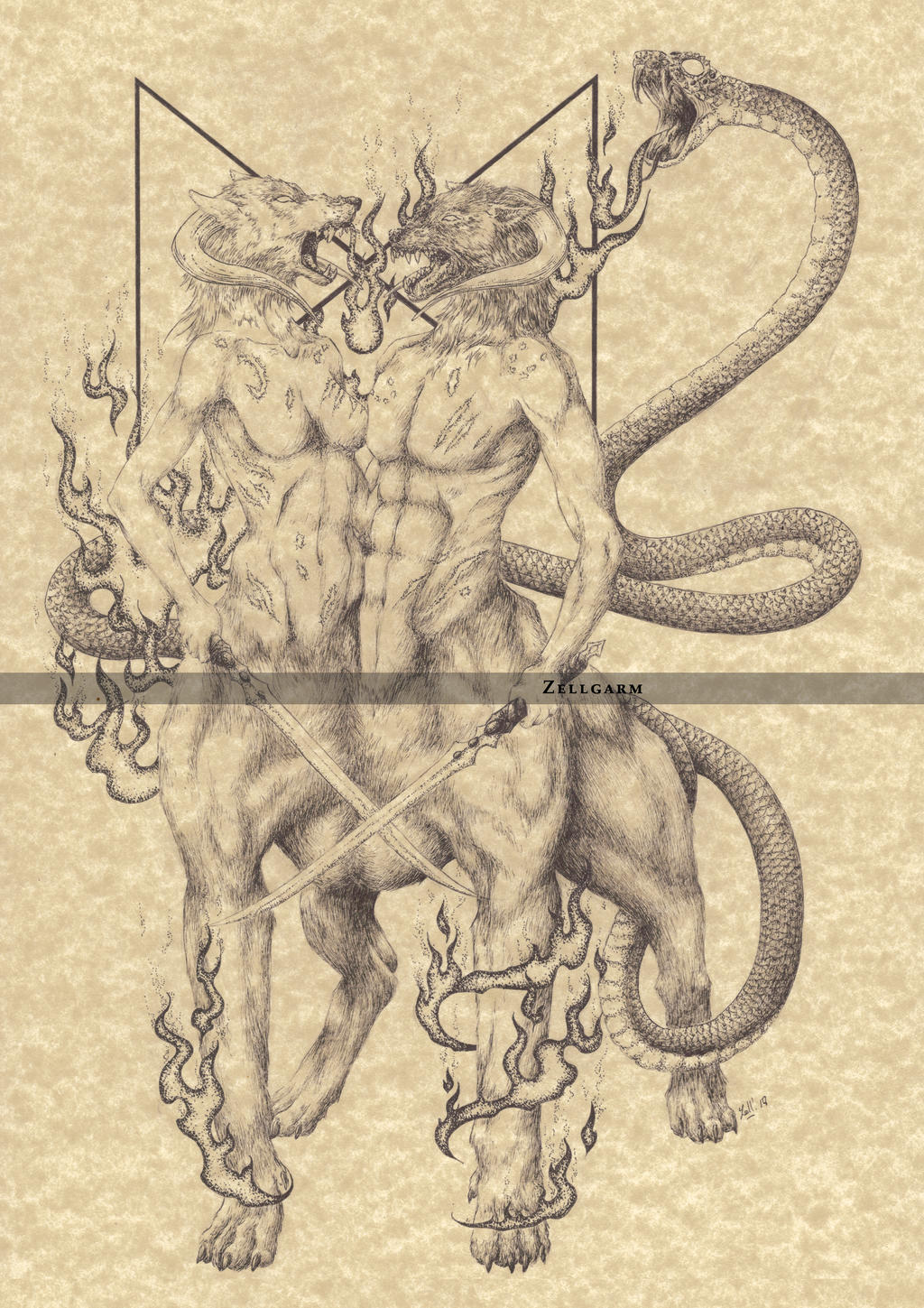 Watch
J'aurai mis un peu de temps à le réaliser au vu de la complexité et de la masse de détails qu'il a fallu travailler (merci les écailles !) ; mais il est enfin là !


Je suis plutôt contente du design final mais encore insatisfaite de la partie "humaine", je galère encore avec le rendu de la texture de la peau et ça me frustre un peu.
Néanmoins, le côté "deux torses" semblait indispensable ! Ca montre bien la dualité, le conflit qui se crée dans la créature. On pourrait l'entendre hurler à des kilomètres !

Je reste encore indécise sur les designs prochains de Pestilence et Famine. Quelques idées, mais rien de fixe.



Auriez-vous des idées pour les deux prochains Cavaliers ?

<3



En espérant que ça vous plaise



- - -



That was so hard to draw with all the details and... the scales! But it is done!



I'm quite happy with the charadesign, but not really with the realisation of the human part. But it was really essential to have two torsos to see the duality between the heads. We could almost hear this creature scream!

I am not sure yet with the design of Famine and Pestilence. If you have any ideas, I will be glad to hear them

<3



Well, hope you'll like this new drawing!