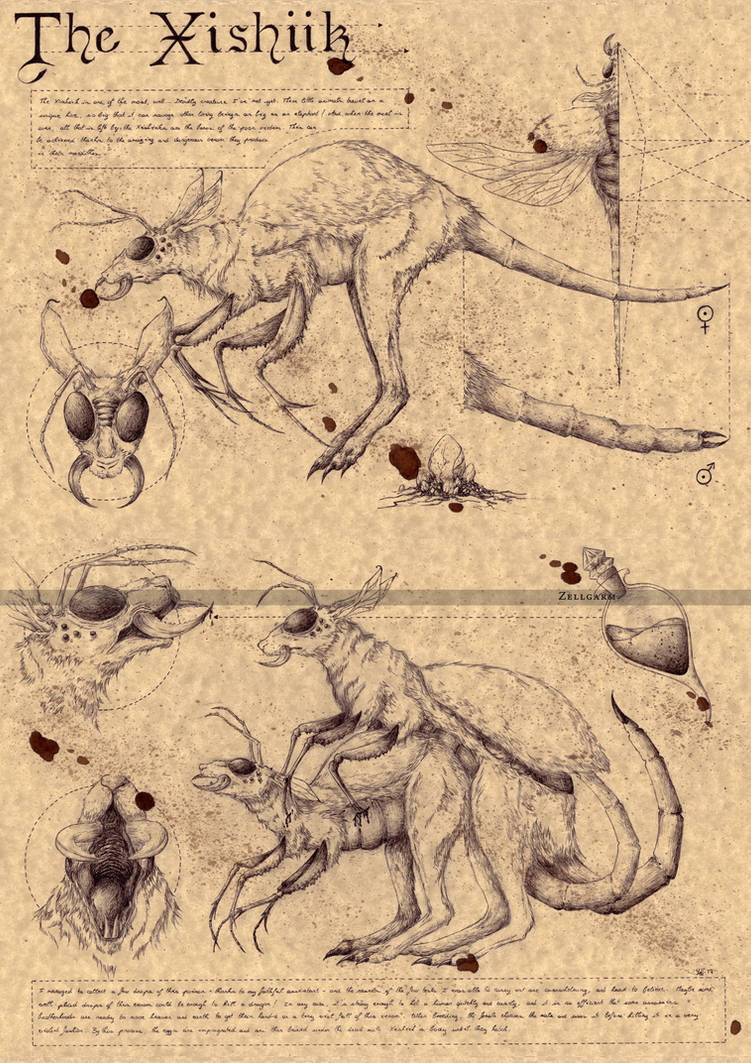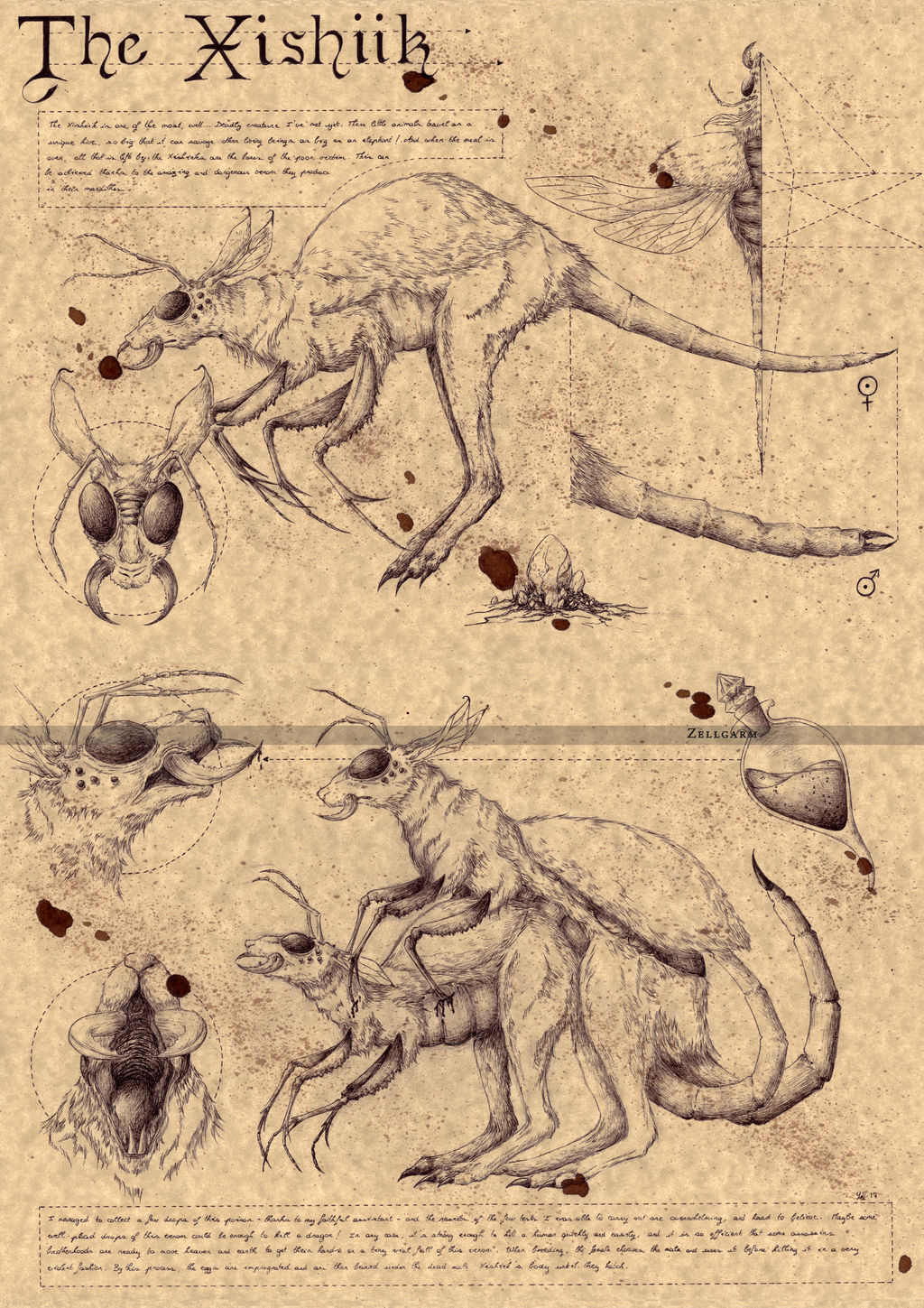 Watch
Tadaaaaa !
Après tellement trop de temps passé dessus, le voici enfin ! Le Xishiik !
Il s'agit donc d'une création originale. Cela faisait longtemps que je souhaitais quelque chose d'assez répugnant et lovecraftien. C'aurait pu être pire au niveau "dégoûtant" mais je préfère y aller doucement.
Du côté de son histoire, ces "animaux" se déplacent en essaims et peuvent grâce à leur venin, venir à bout de proies aussi grosses que des éléphants ! Concernant la reproduction... C'est la femelle qui choisit son mâle, le force à s'accoupler et le tue ensuite. La chaleur de la dépouille sert de nid pour les œufs.
-Hum- Voilà voilà.
N'hésitez pas à me dire ce que vous en pensez, ce que vous ressentez en voyant ce dessin.
Avec les nouvelles restrictions Facebook, tout le monde ne voit pas forcément les nouveaux dessins. Tout partage, commentaire, like est la bienvenue afin de les aider à voir mes dessins et surtout, cette "magnifique" créature qu'est le Xishiik <3
Merci d'avance ! <3
- - -
Tadaaaa !
I worked so hard on this drawing, and for such a long time! But here it is! The Xishiik!
The Xishiik is my own creation. That was a long time since I wanted to draw something lovecraftian and disgusting. It could have been worse but... Well, I prefer to go slowly!
For his history, the Xishiik traval as a hive and can, thanks to their venom, kill a prey as big as an elephant!
Regarding the breeding, the female choose the male, and kill him after to use his dead body for the eggs.
-Hum-
Don't hesitate to tell what you think about this creature and this drawing.
With Facebook, some people can't see my drawings. All share, comment and like are very welcome to help them to see this "beautiful" creature <3
Thank you! <3

- - -

~ Etsy shop
~ Facebook page