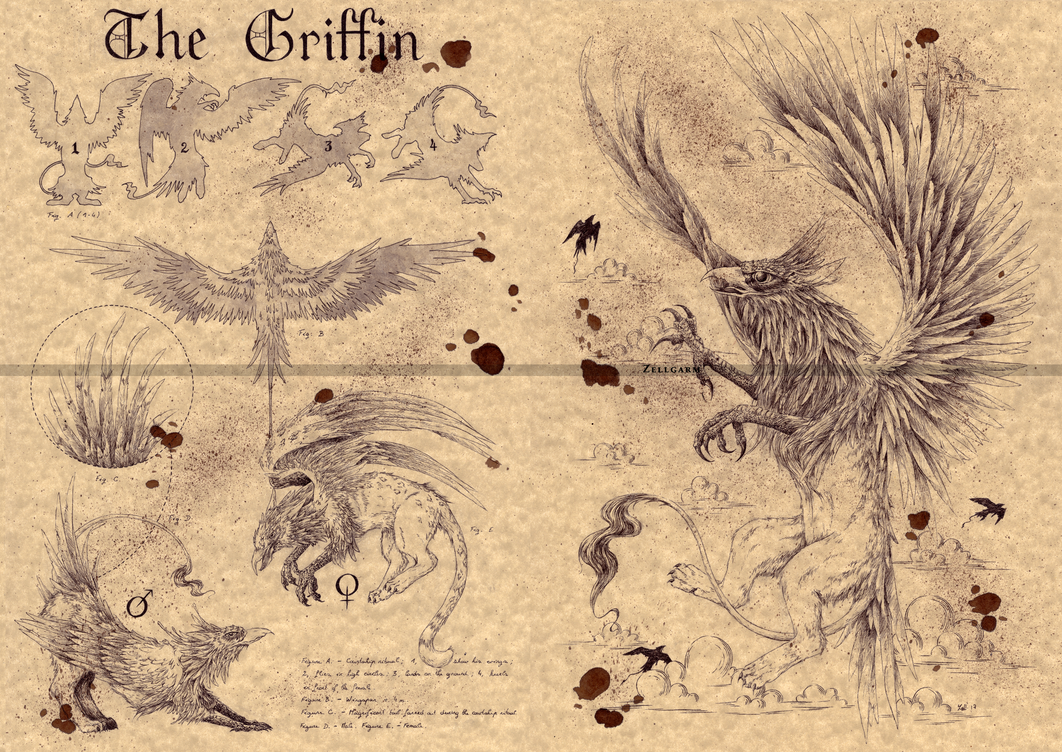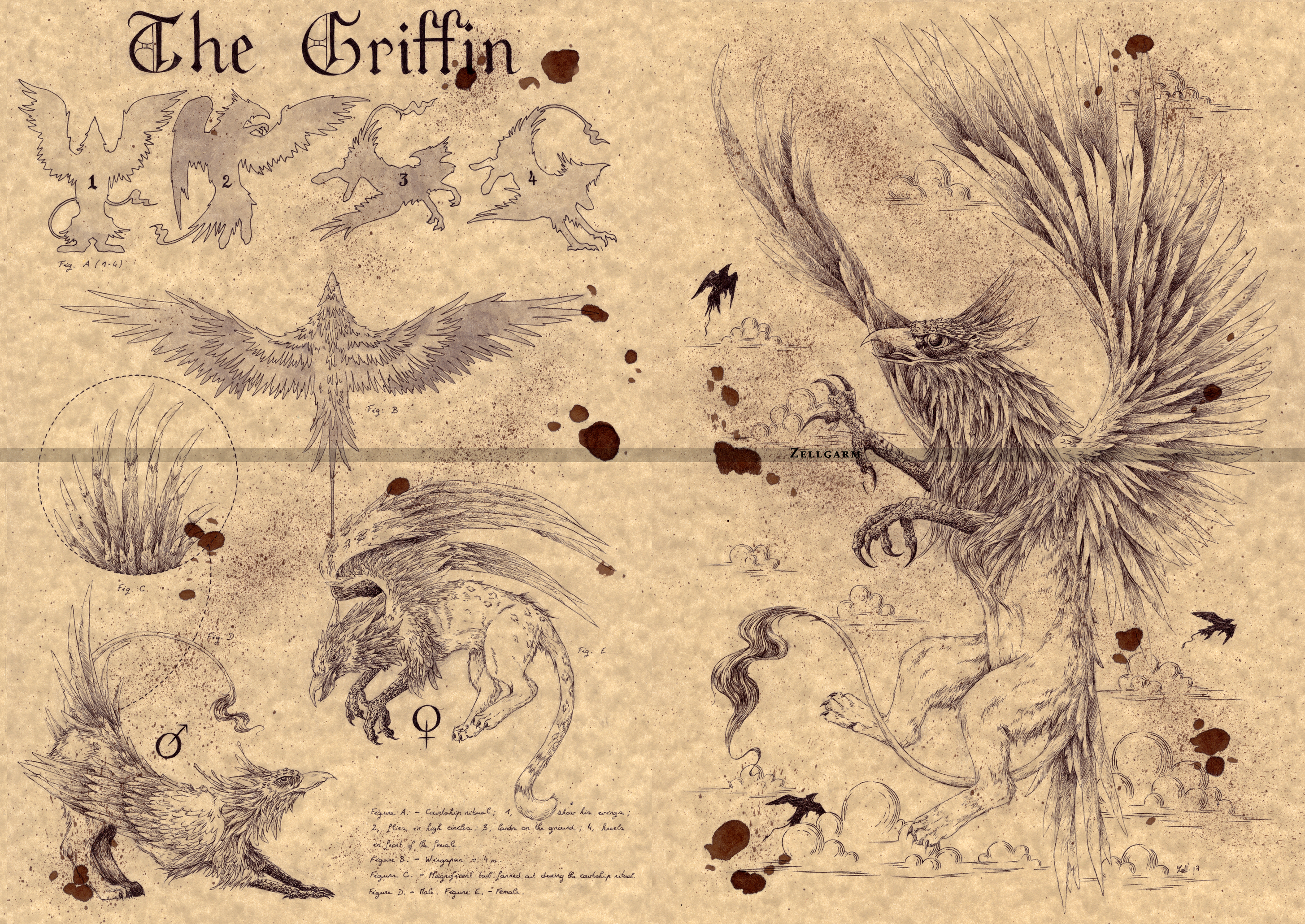 Watch
J'ai hésité entre l'hippogriffe et le griffon et... Grâce à vos votes sur le précédent dessin, c'est finalement le griffon qui voit le jour !
Très peu de texte cette fois-ci à cause du griffon qui prend la moitié d'une page. Du coup, je vous en dit un peu plus ici :
"Bien que le griffon ait l'air majestueux, il n'est pas très intelligent. Du moins est-ce le cas pour les mâles qui se voient être capturés pour servir de monture dans quelques peuples orientaux. Les femelles sont quant à elle plus sauvages (elles tiennent plus de leur côté félin) et ont le plaisir de choisir leur partenaire durant la reproduction. Les mâles se soumettent complètement aux femelles en se posant sur le sol et courbant l'échine en espérant que la femelle courtisée s'approche à son tour".
En espérant que cette "petite" créature vous plaise !
Pour le prochain dessin, je pensais à quelque chose d'un peu horrifique, pour revenir un peu à mes premiers dessins lovecraftiens. Un chien bizarre, un rat mutant ? N'hésitez pas à me conseiller <3
- - -
I hesitated between to draw the hippogryph or the griffin and... Thanks to you and your votes on the previous drawing, here is the griffin!
Not so much text this time because I drew a huuuuge griffin (that was long to draw all the feathers!).
I really hope you will like it!
For the next drawing, I would like to draw something horrific like the first lovecraftian drawings I did almost two years ago! A weird dog, or a mutant rat... Don't hesitate to give me some advices! <3
- - -
~ Etsy shop
~ Facebook page

Huhu ça c'est une bonne pratique sociale B) Et tu as déjà fait quelque chose comme du (de la? une ? un?) slime ? un truc bien gluant visqueux

Reply

Haha ! Le plus visqueux c'était le Shoggoth, la texture gluante c'est pas évident à faire avec ce que j'utilise. Mais une grosse limace ça pourrait être un beau challenge !
Reply