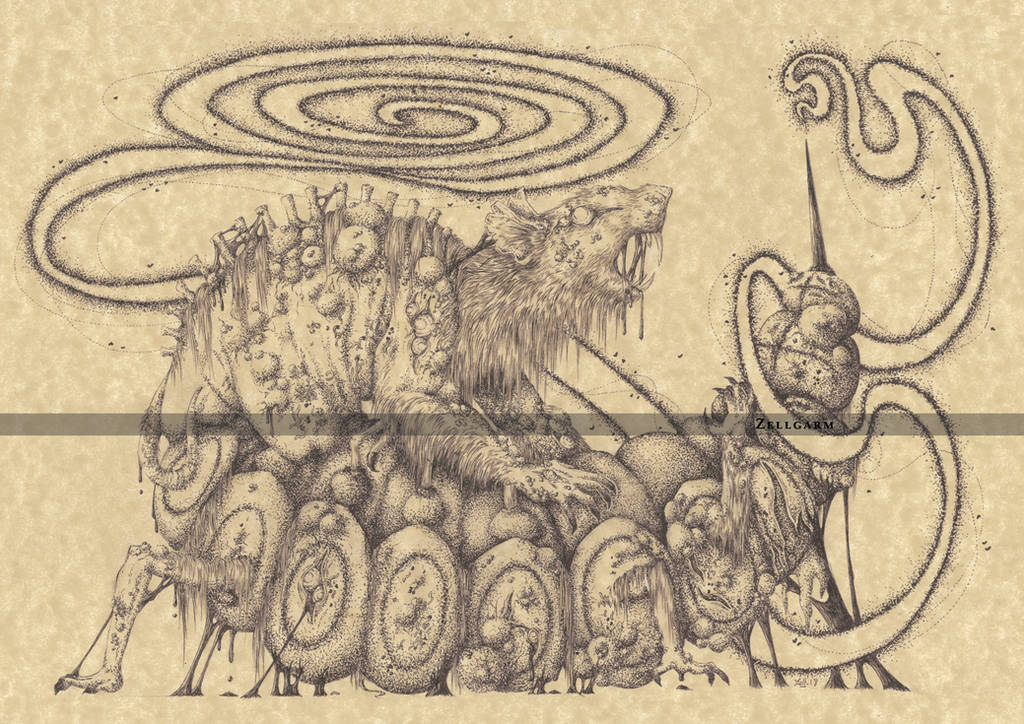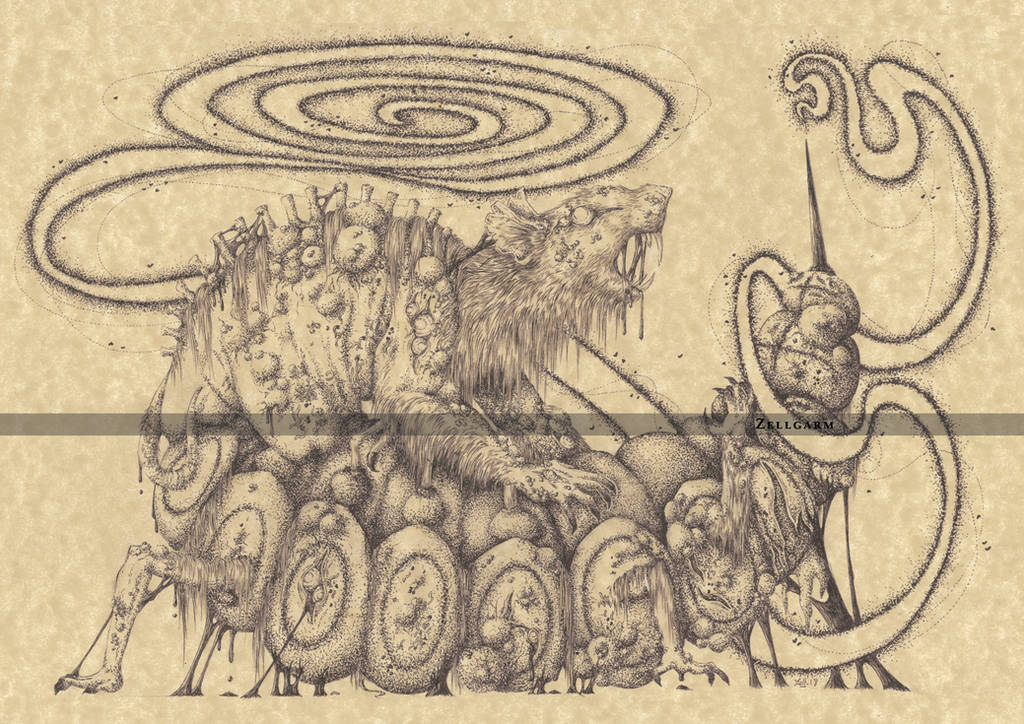 Watch
C'était trop fun à faire ! Depuis le temps que je n'ai pas fait de choses très horrifiques-dégoûtantes, ça fait du bien de se lâcher xD
Amateurs de Lovecraft, j' ai été très inspirée !
Pustules, excroissances, trucs qui coulent, poison. Tout y est ! Et puis, cette tête de rat, j'ai tellement adorer la faire qu'elle a été encrée en même pas 1 heure !
Vous aimez le style ou préférez des dessins plus "softs" ?
Voilà qui termine la série des Cavaliers de l'Apocalypse
<3
Je suis entrain de voir avec un imprimeur local pour avoir de jolies impressions sur un beau papier texturé. J'espère que cela rendra bien ! Ils seront certainement en édition limitée, je préfère prévenir d'avance !
Je vais tout faire pour les avoir pour la prochaine convention : Les Geeks Days Lille !
Allez, pas de repos, je commence dès maintenant le prochain dessin. Fans d'Harry Potter, stay tuned!

- - -


It was too much fun to do! Since the time I haven't done anything very disgusting, it feels good to let go XD
Lovecraft's fans, I've been very inspired!
Do you like the style or you prefer more "softs" drawings?
That concludes the series of the Horsemen
<3
I'm seeing a local printer to get pretty impressions on a beautiful textured paper. I hope it will be good! They will certainly be in limited edition, I prefer to warn in advance!
I'll do everything I can to get them for the next convention: Geeks Days Lille!
Come on, no rest, I'm starting the next drawing right now: Harry Potter fans, stay tuned!

Une grosse bébette bien dégueu que n'aurait pas renié le clan moulder des skavens, du bon boulot!
Reply

Tu as du tellement t'éclater à le faire celui-là

Il est effectivement bien crade! Et c'est loin d'être un mal, que du contraire. Avec son aspect boursouflé, il me fait un peu penser à un démon de Nurgle de l'univers de Warhammer... Le résultat est en tout cas démentiel.
En espérant pouvoir en chopper une copie la prochaine fois que tu passes en Belgique ~~~~
Reply

Mais ouiiiii c'était vraiment fun ! Ca change de créatures nobles comme le Griffon ou le Phénix à dessiner. Là j'ai pu me lâcher xD
Merci pour le compliment avec Warhammer !
Je serai normalement à Namur en Octobre pour la Retro MIA

Reply

Reply