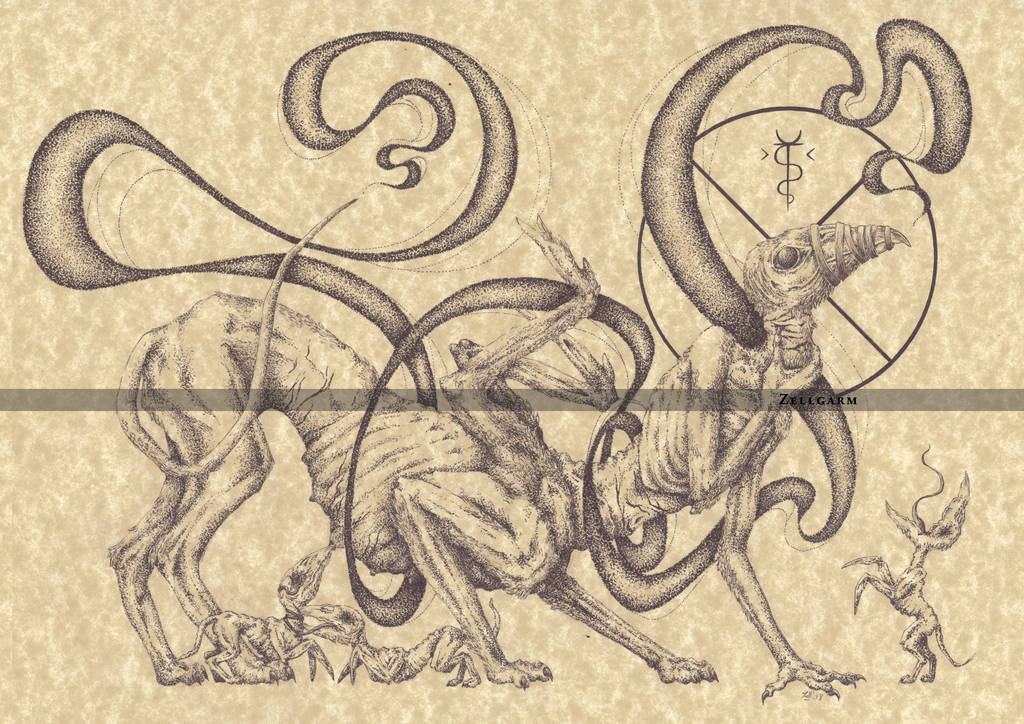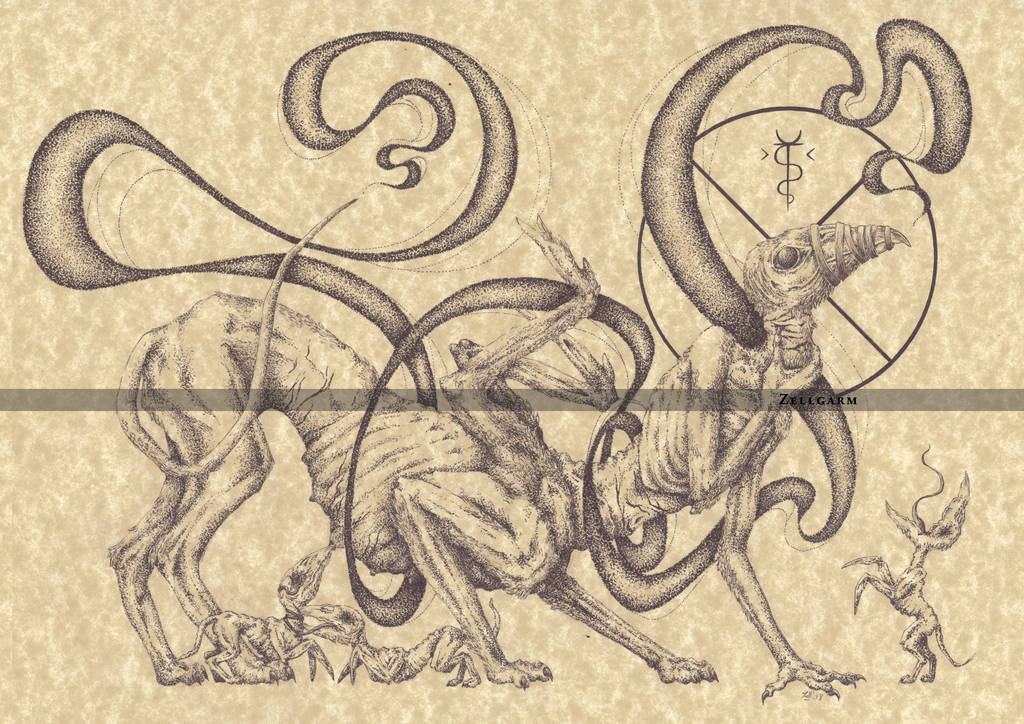 Watch
Bonjour à toutes et à tous !
Voici enfin Famine.

Il fut vraiment trèèèès long à faire. J'ai travaillé énormément en dot [les petits points] pour donner un effet "peau de poulet". Je dois dire que je n'en suis pas mécontente !
Le design a été longuement étudié et c'était pas la joie de regarder de nombreuses photos d'êtres humains et d'animaux affamés pour voir comment la peau se place sur les os. On a donc ici un mélange d'être humain, de chat sphynx, de vautour, de chien et de cheval.



C'était vraiment un beau défi que je me suis lancée et je suis fière de l'avoir réussi comme je le voyais dans ma tête !

Est-ce qu'il vous plaît ?


Au niveau du design car je doute que vous aimeriez lui faire un câlin... !


J'attaque maintenant Pestilence et je dois retravailler également les fameux pins !

- - -


Good morning to all!
This is famine.
He was reallyyyyyy long to do. I drew it in dotwork to give a "chicken skin" effect. I have to say I'm not unhappy!
The design was extensively studied and it was not the joy to look at many pictures of human beings and hungry animals to see how the skin is on the bones. So here we have a mixture of human beings, cat, vulture, dog and horse.
It was really a great challenge that I started and I'm proud to have done it as I saw it in my head!
I hope you like it as much as I do.
I now attack pestilence and I have to rework the famous pines too!

Ce qui est génial avec Famine c'est que ça a beau être le cavalier le moins connu, ses représentations sont toujours très différentes et glaçantes ! L'idée du vautour est géniale et c'est même surprenant que l'on ne l'a voit pas plus que ça

, pareil pour les "petits" Famine ha ha.
J'apprécie beaucoup l'idée aussi que les quatre cavaliers deviennent finalement des centaures!
Reply

Je voulais vraiment que le vautour soit présent. Au départ c'était "juste" un centaure très maigre avec un vautour sur son bras. Mais finalement, l'intégrer dans le personnage en lui-même était beaucoup plus intéressant !
Et les petits qui volent les dernières forces de Famine, c'est venu vraiment à la fin. Et c'est vraiment pas évident de dessiner des mamelles rachitiques

Merci pour ton commentaire !
Reply

Mon préféré du lot avec Mort!
Je veux trop une peluche des petits :')

Reply

Dégueux et cool en même temps.
Reply