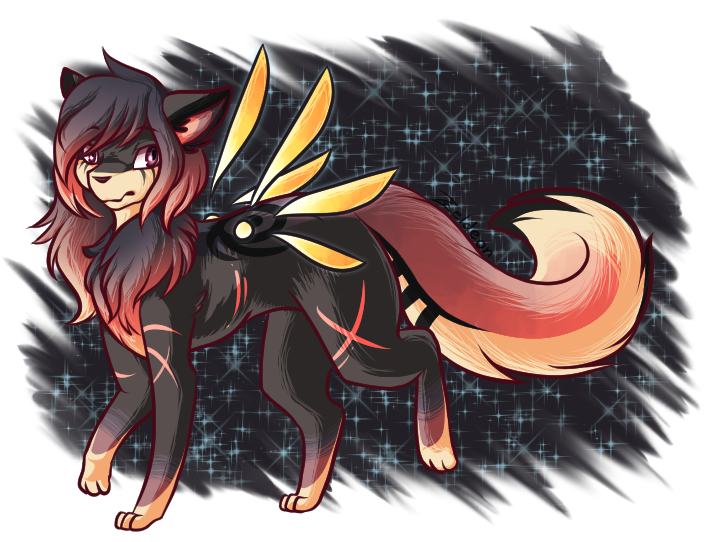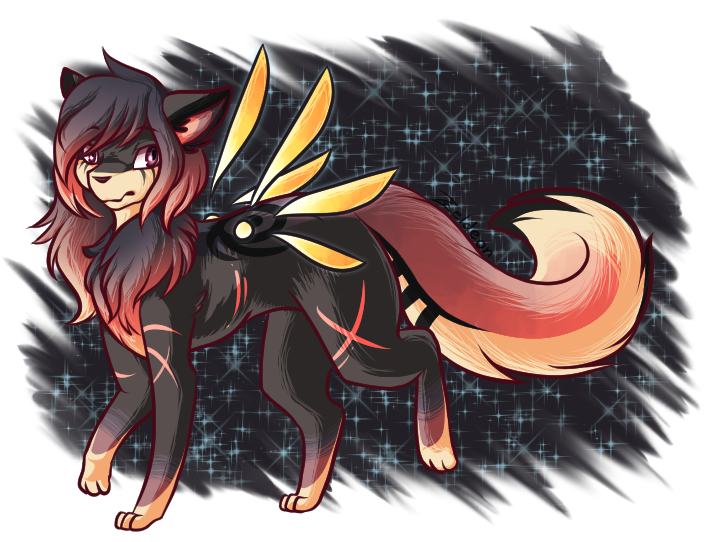 Valerie for
Ally-moo
!
This piece was really fun to do! This was my second time drawing Valerie (and a half if you count the fankit!) And I love how she turned out! I had some fun with shading and the background as well! I don't just play around enough with my art. I should more often though, good things always come when I do!
Also realized all the composition points to her wings? Eyes and tail tip are pointing there and they contrast everything else really well... whatever. The wings were p fun to shade and color though. I also took some creative liberty with Vaeli's hair and tail colors with is why they're more of a hand-made gradient (ombre) than straight blending! I love the results though.
Hope you like it Nikki! Let me know if there's anything I need to fix!
Since things are coming to a close I figured I'd upload this. I don't have much time to be online this week since it's exam crunch time but it'll all be over in... by Thursday at noon! So about 72 hours remain! Ish! (Actually it's basically over Wednesday because that's my worst one.)

Sssssooooo PRETTYYYYY!

Reply

*screeches with happiness* I LOVE IT SO MUCH THANK YOU ;w;!! Sorry my end is so unproductive but my last exam is on the 8th which is when Ill be as free as a bird to do all the art!! All the exams I have left are my biggest ones so I have like no free time right now ahahahahahahaha ;_; thank you!!
Reply

Yaaaaaay I'm really happy to hear that!!
Take your time!! I'd rather you do well on those exams!!
Reply

This is so great! I especially love how stylized the shadows look! (if that makes sense) Good Job, Zelds! I love it!
Reply

Reply