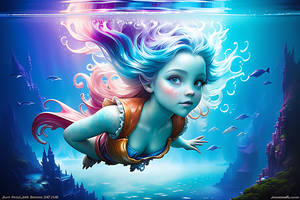 PLEASE HELP ME GROW!
Support my work by contributing to my tip jar every month.
---
Suggested Premium Downloads

Zelda Hero Returns Episode 44
Description
Original Release Date: 2007

Yeah I know, if we haven't had enough of one Soul Calibur character, enter Raphael who traveled all the way here just to kill Link. Honestly this is where I said "Oh no." because I ran out of ideas for what to do next with the characters, and because I didn't want the last two episodes to be dull I brought in Raphael for the last fight of Hero Returns, not chronologically of course.

The part where Zelda and Marina take Link away was for Link to guard the hot springs while the two of them take a bath, that's what that was, never animated it so don't ask.
Image size
550x400px 3.85 MB